JEMS Quick Response Saved His Wife
Image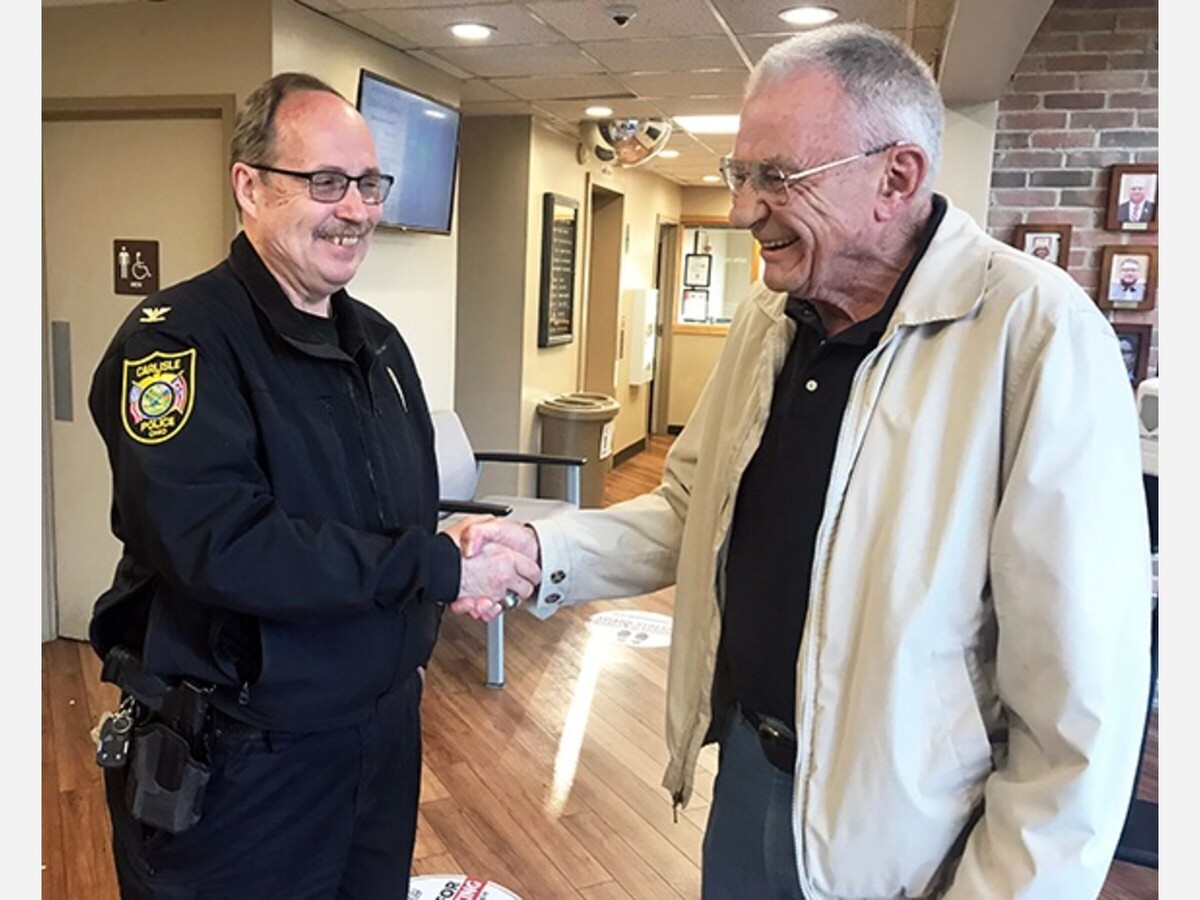 CARLISLE, OH -- Carlisle Resident Martin Neal came to Tuesday's (April 26, 2022) council meeting to publicly thank JEMS and Carlisle Police for saving his wife Lethia's life.
Neal explained that his wife had an unexpected allergic reaction to amoxicillin and was loosing the ability to breathe. JEMS personnel arrived within 6 minutes after his 911 call. Neal explained that if they had been just two minutes later things might have been catastrophic, but because of their quick response, it wasn't.
He added that Paramedic Kim Koncz and EMT Kenneth Mitchell responded to his wife's needs and how thankful he was that Carlisle had such excellent JEMS personnel. He explained that people don't understand how important EMS is until you need them yourself. And this experience, he saw how important they are.
Martin also wanted to thank Carlisle Police Officer Gleason, who escorted JEMS. Martin explained how the officer walked around the house to check to be sure things were put back into place and to be sure everything was secure before they left for the hospital.
"I'm here to let you know we have great people working for Carlisle, and you should be extremely pleased," Martin said adding that first responders are invaluable, and often, they don't get the praise that they should. 
Good news for the end of the story is they were able to figure out what triggered the allergic reaction right away and his wife is now okay.