Mark Your Calendar for Mason's Robert Viney Book Signing at Joseph-Beth Booksellers
Image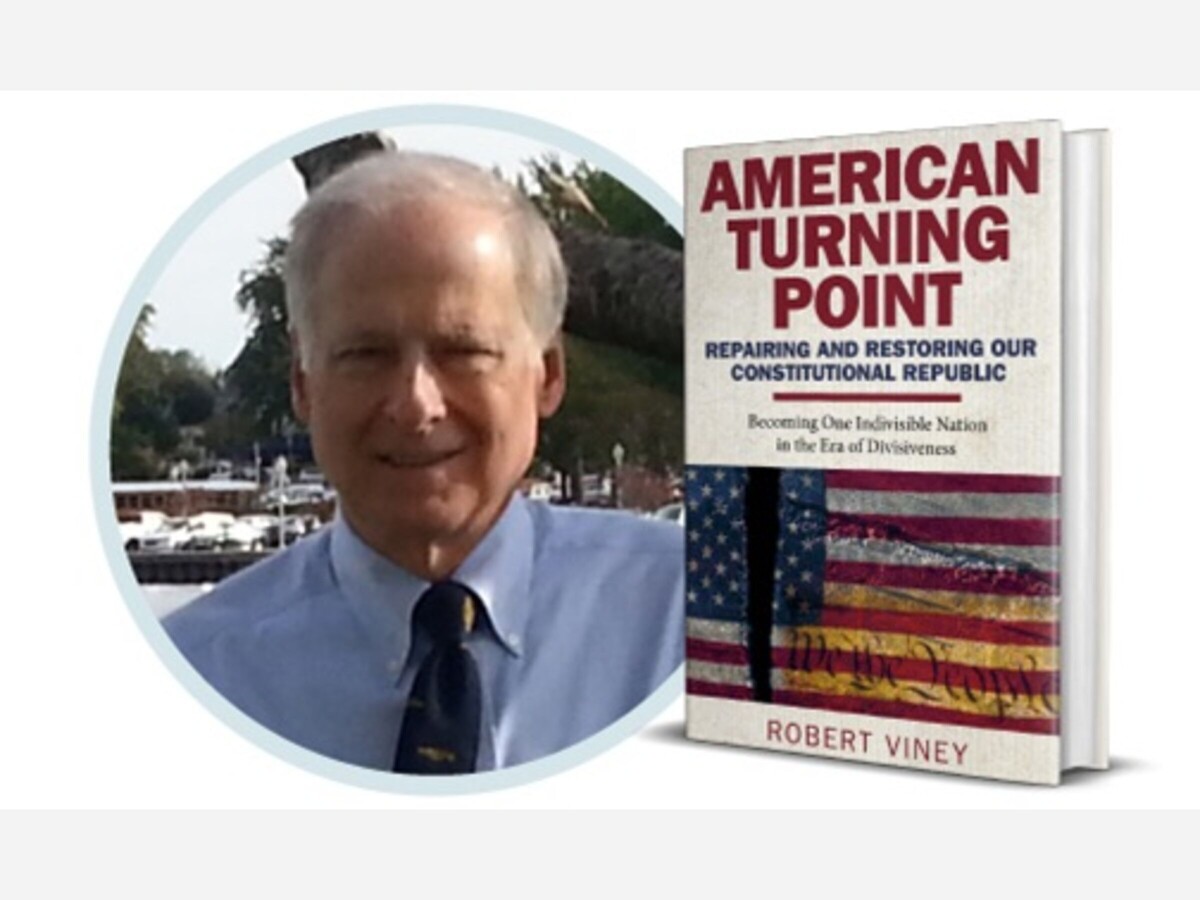 MASON, OH -- American Democracy is at a Turning Point. Most of the American people believe our government is on the wrong track ... is broken... and is not capable of solving our major problems explains Robert Viney, author of American Turning Point - Repairing and Restoring Our Constitutional Republic: Becoming One Indivisible Nation in the Era of Divisiveness.
In American Turning Point, Viney presents a fact-based, unbiased and non-partisan actions that "We the People" can take to restore a service-to-country culture in Congress and the Administration.
"Our national leaders have for too long made the rules for how we are governed for the benefit of their careers and re-election, primarily serving partisan and donor interests instead of serving the country," notes Viney, a former nuclear powered submarine officer, US Naval Academy graduate, and Cold War and Vietnam War Veteran. 
Admiral James Stavridis, retired as a 4-Star Admiral and 14th Chair of the Board of Trustees of the Rockefeller Foundation, gave Viney an excellent review writing... "This is a book full of brilliant ideas for change that could form the basis of addressing some of the big challenges for the United States in this turbulent century: the political, socio-economic, and judicial divisions in the nation in particular. It offers detailed ideas which are practical and thought-provoking. Highly recommended for every citizen who cares about the trajectory of America."
Viney, who served as a Marketing Executive at Procter & Gamble, Chief Marketing Officer at Arm & Hammer Household Products, and SVP, CMO, COO for several digital marketing startups, contributed a chapter in When Core Values are Strategic by Rick Tocquigny published in 2012. Viney lives in Mason, Ohio with his wife Michele.
Join Robert Viney for a book signing on September 3 at 11 am at Joseph-Beth Booksellers located at 2692 Madison, Cincinnati, Oh 45208.
More News from Franklin