FWCPD Winners of 100+Who Care of Warren County Give Away
Image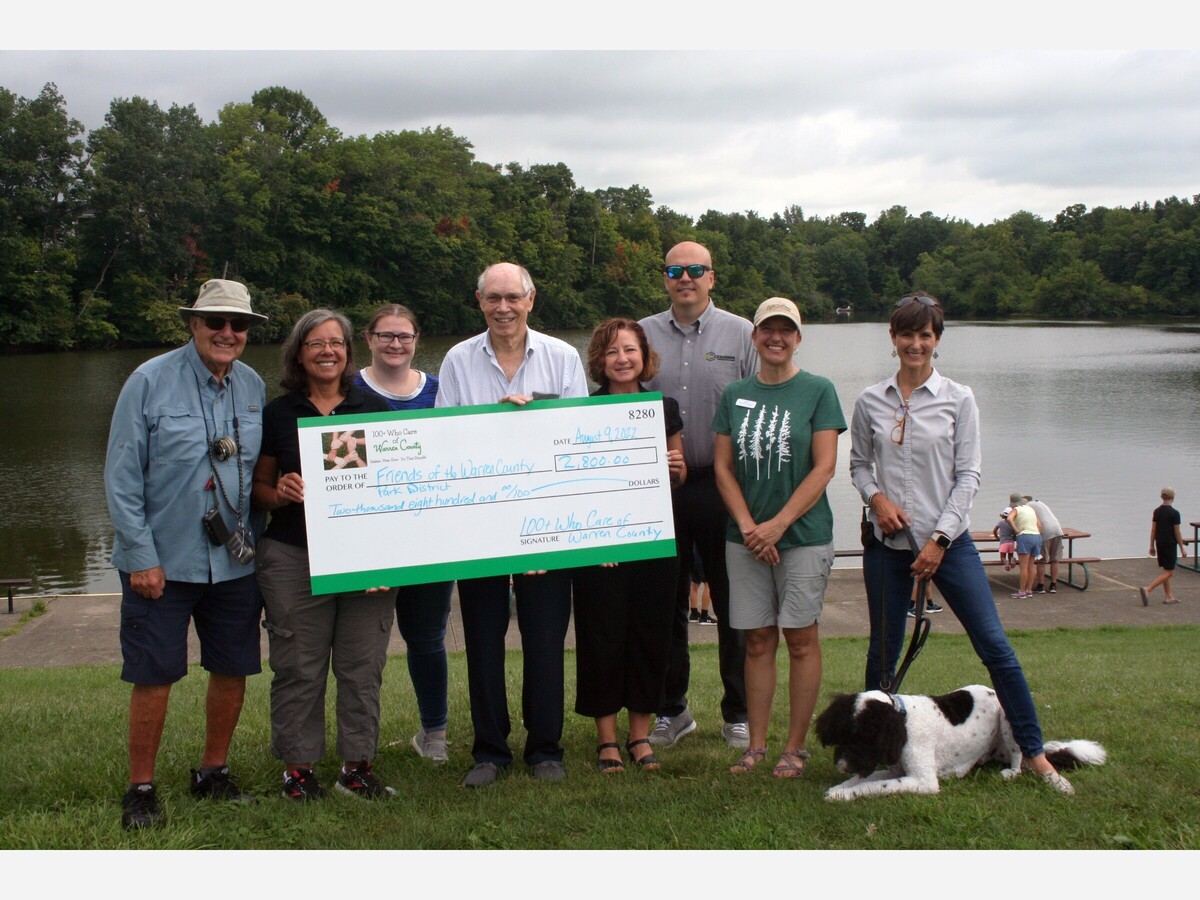 LEBANON, OH -- Representatives from 100 + Who Care of Warren County stopped by Armco Park last week for the Tech Free Tuesday Program sponsored by Friends of Warren County Park.
Courtney Knott, Bill Thornton, Jenn Maynard, and Jeremy Bolling from 100 + Who Care were there on a mission. They were there to present FWCPD a $2,800 check for being chosen 100 + Who Care's Warren County non-profit for the summer quarter of 2022.
At the county park to accept the check were Warren County Park District Commissioner Wendy Monroe, Warren County's Ohio Certified Naturalist Shannon Russell Pennington, Past WC Park District Commissioner and now author Bill Schroeder, and FWCPD's Ohio Certified Volunteer Naturalist Dianna Kenneally.
"This is very much appreciated," said Pennington who organizes many of the park programs such as:
For more information on the parks click Warren County Parks or Friends of Warren County Parks to go to their Websites.
More News from Franklin