Find Fresh Produce, Baked Goods, Fresh Eggs and Meat at Lebanon's Farmers Market
Image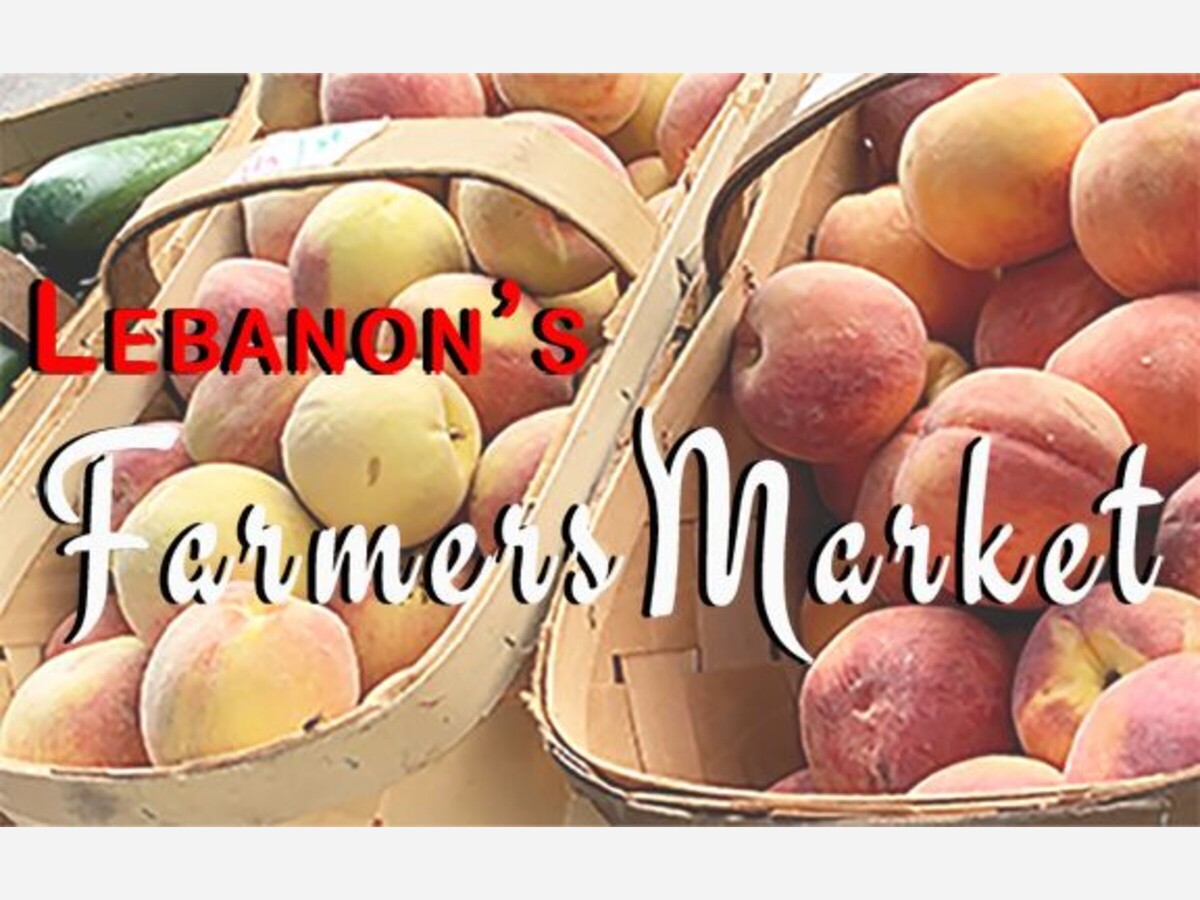 LEBANON, OH -- Looking for fresh produce and baked goods that are either grown or made locally, Warren County has at least three farmers markets in the area with the City of Lebanon, the county seat, being the site for one of them.
Easy to find, along with easy accessible parking, the market sits at the corner of Main Street and Sycamore Street... just one block west of the Golden Lamb.
While the city's Website states it is open from 3pm to 7pm every Thursday from mid-May through mid-Oct, a few of the vendors explained that they set up every Thursday all year..."except Thanksgiving," added Sylvia Shelton of Glory Farms.
Here are just a few of the vendors that can be found at Lebanon's Farmers Market...
CRAVINGS BY JANET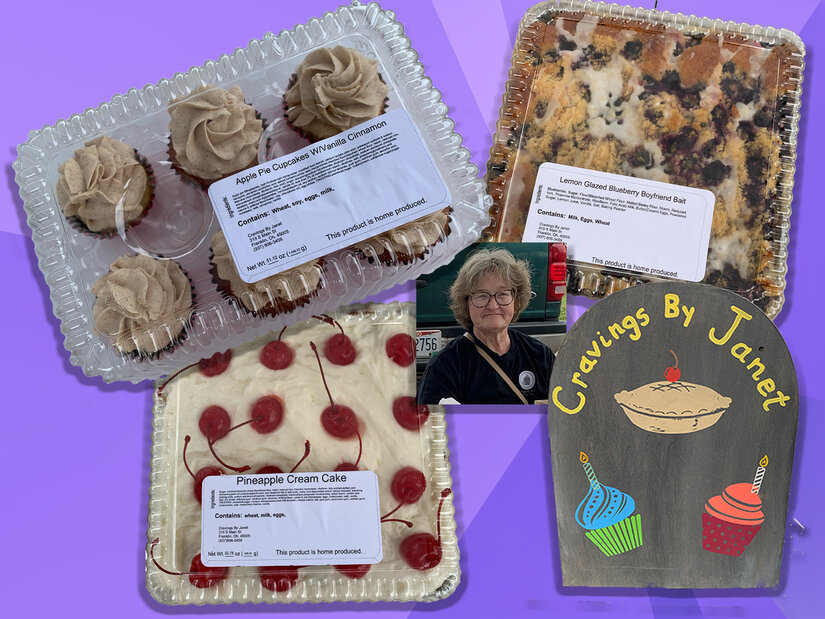 Pineapple Cream Cake, Apple Pie Cupcakes with Vanilla Cinnamon or Lemon Glazed Blueberry Boyfriend Bait are just a few of the homemade bake goods that can be purchased from Cravings By Janet.
A recent bakery in downtown Franklin, Cravings By Janet was started by Janet and Wil Harville. According to Janet their business started around a Hot Chocolate Bomb. All bake goods are hand crafted.
Janet added that if you are craving something sweet and have no way to come get it, they will deliver —for a small delivery charge for gas.
If you can't make it to Lebanon's Farmer Market, you can visit Cravings By Janet's Website at cravingsbyjanet.com.
BE SLIGHTLY BETTER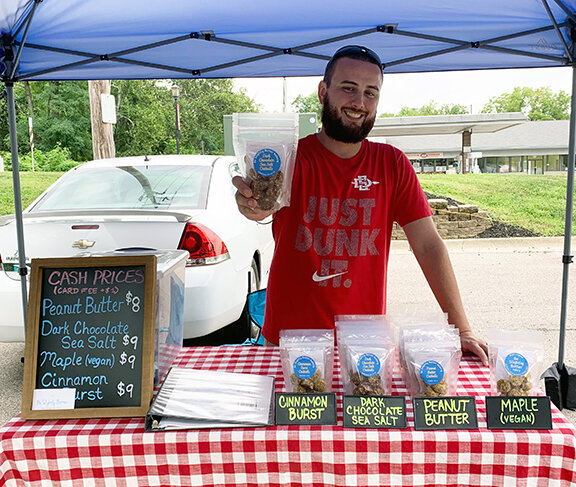 Be Slightly Better was started by Andrew Stead and his wife Jamie. They use their combined degrees in Accounting and Health, Fitness, Exercise Science to help others become happy, healthy and wealthy.
At the market, he and his wife make and sell different types of healthy bakery products, such as, Power Balls, Energy Balls, Protein Balls and Granola Bites. To learn more about Be Slightly Better, visit their website Be Slightly Better.
GLORY FARMS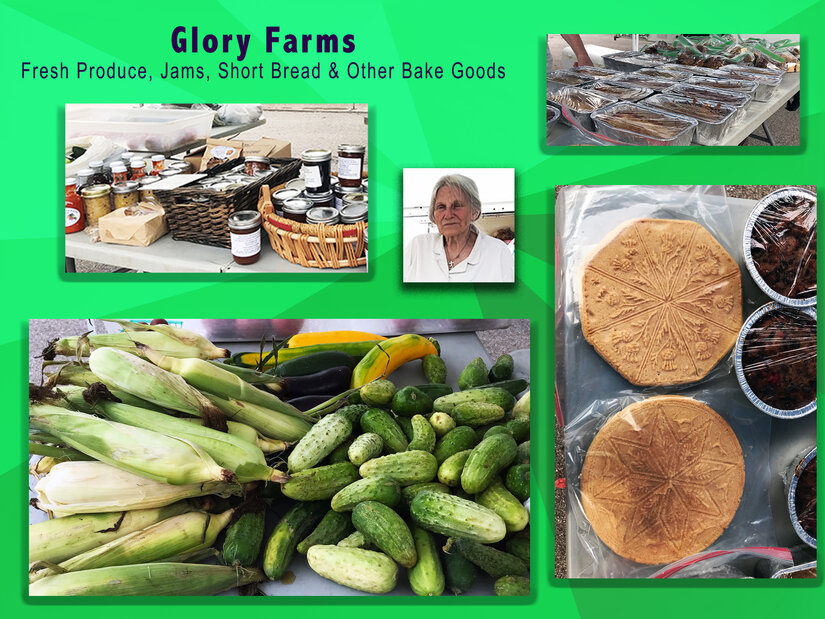 While Glory Farm's products are not "certified" organic, they are grown as close to being an organic product as they can, explained Sylvia Shelton, who has been farming and baking the majority of her life.
A unique item Glory Farms carries and is fresh from the garden is Amaranth. This ancient grain can be consumed as a leaf, cereal grain, amaranth flour and amaranth oil. Its leaf is similar to spinach.
In researching the Amaranth, Dr. Josh Axe explains on his Website draxe.com,"The benefits of amaranth come from the fact that it's a complete protein that has anti-inflammatory and antioxidant effects. It's also rich in fiber and has shown to fight heart disease and digestive problems." 
When it comes to Glory Farms, Shelton is know for her shortbread and her fruitcakes, but she also has a wide selection of home-made breads, cookies and jams that seem to sell out rather quickly, too.
WEBB VALLEY FARM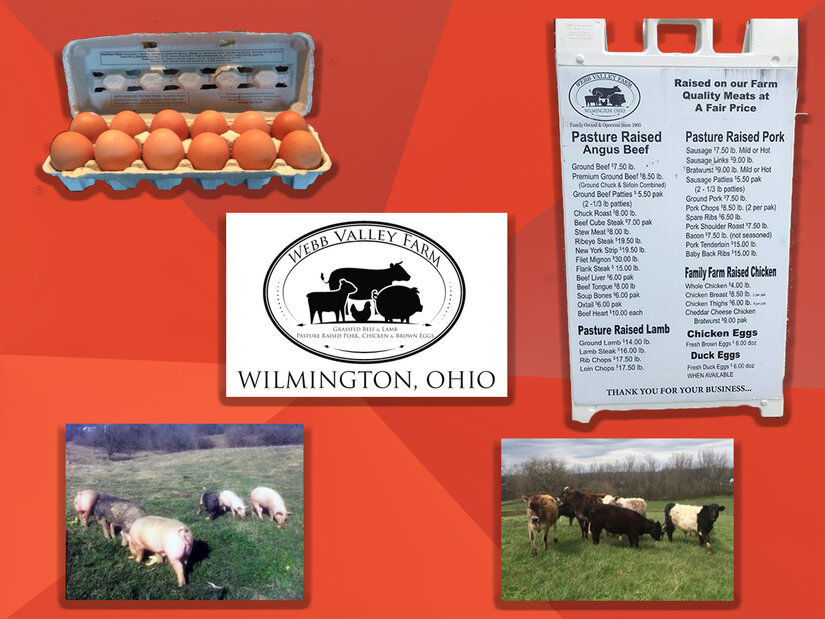 Family Owned and Operated since 1905. Webb Valley Farm uses sustainable farming practices. All beef and lamb are strictly grass fed, while the pork is raised in our woods where they can eat roots, bugs, and a mix of non-GMO grains.
To learn more about Webb Valley Farms visit its website at webbvalleyfarm.com or its Facebook page by clicking here.
IRON FRUIT FARM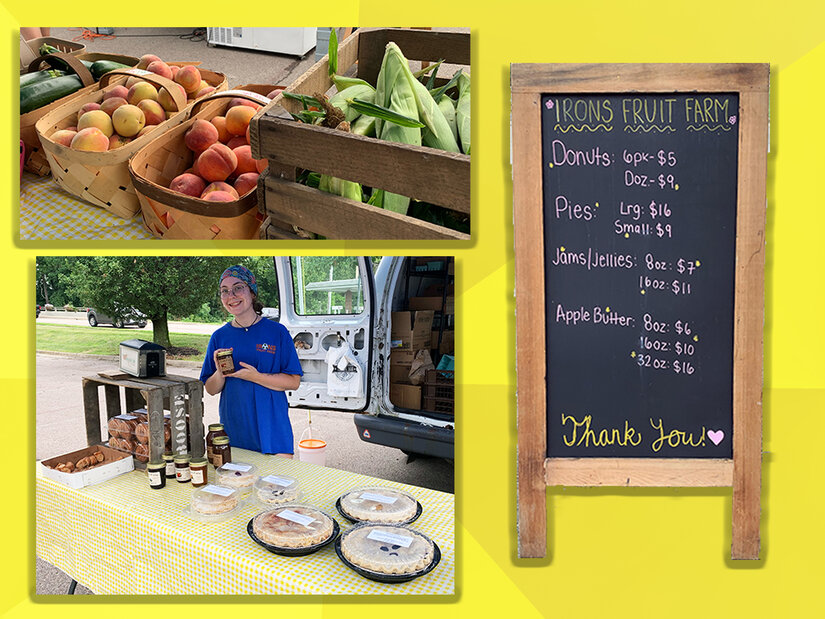 This fourth generation farm is actually located in Lebanon. In addition to fruits and vegetables, Iron Fruit Farm through out the year offers apple cider, jams & jellies, apple butter, baked goods and gift pack.
For more information visit its website at ironsfruitfarm.com.

GOODLIFE FARM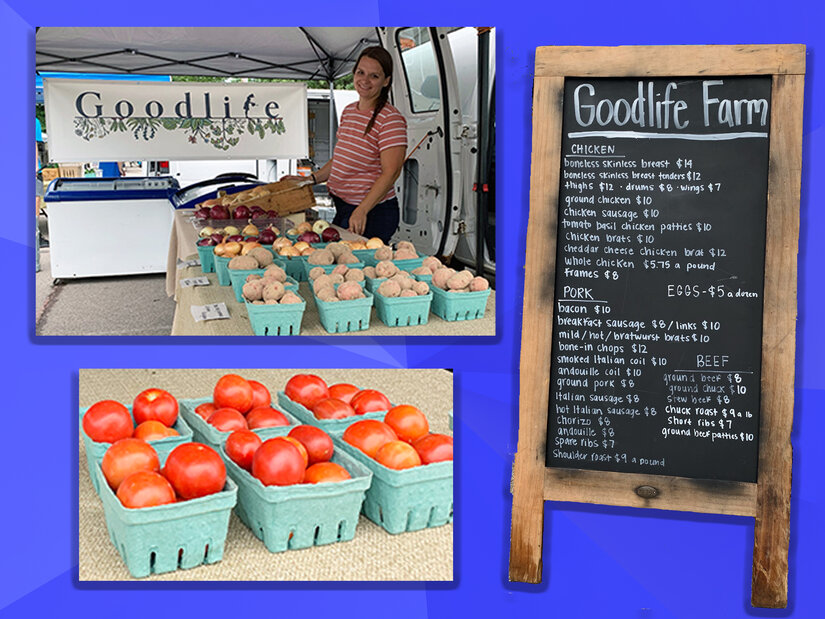 Goodlife Farm products are available for purchase through its online store The Farm Club as well as local farmers markets, like Lebanon's. Goodlife also offers home delivery of its high quality meats and eggs.
For more information visit Goodlifefamilyfarm.com.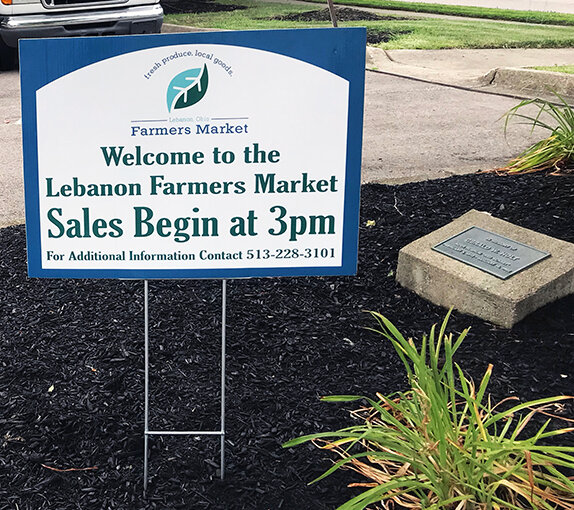 For more information of the on Lebanon's Farmers Market visit Lebanon's website or call 513-228-3101... or better yet, visit the Farmers Market on a Thursday... not only will you be shopping local, you'll be eating fresh!