Formal Wear at Angelic Prices
Image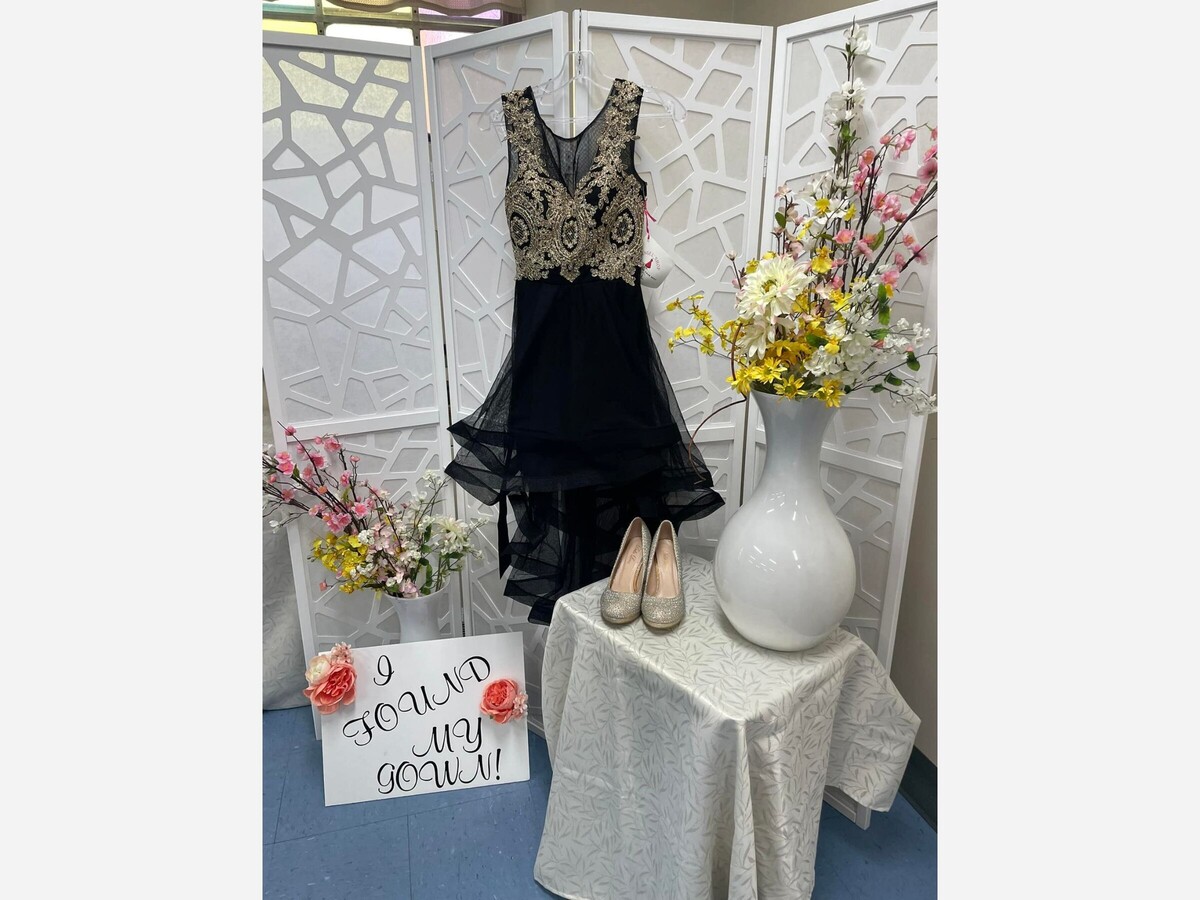 FRANKLIN, OH --  With homecoming just around the corner, this year the trick to finding the right dress at the right price might become an angelic experience…  thanks to Angel Shop.
"Any student or young adult in need of formal wear is welcome to shop with us," said Jenny Chilcutt, who is the entrepreneur of Franklin's Angel Shop located in Franklin United Methodist Church in Downtown Franklin.
"Homecoming and Prom are exciting events for many high school students…. and for others, it's a time of great anxiety. No student should worry about missing out due to their family's financial situation. High school should be a time of learning, fun and finding yourself," Chilcutt explained.
Chilcutt, who has always enjoyed serving others, came up with a way to  help the students in her community ease that anxiety and stress.
"I was cleaning out my bedroom at my parents' house and didn't know what to do with the almost 30 dresses we had collected between my sisters and I. They were fabulous dresses and in great condition. It seemed like a waste to drop them off somewhere to never be seen or used again," she said.
After talking to some of her friends about all the dresses that had been collected over the years, she learned there were many people who never attended prom or homecoming because of the financial stress it would have caused their families.

"Then, I learned about shops, like our Angel Shop," she said explaining that at Angel shop, families can shop at no cost, or they can give a monetary donation of their choosing.
"The money donated goes right back into the Franklin community through Franklin FUMC Community Outreach Programs - Free Medical Clinic, Christmas Food Boxes, Free Community Dinners, Anthony Wayne Elementary Snack Packs and more," she said.
"Growing up in the Franklin First United Methodist Church (Franklin FUMC) and having parents who instilled the importance of giving back, it seemed like the perfect opportunity to do something new and give back," she said.
While this is the first year the shop will be opening in time for Franklin's Homecoming, Chilcutt added that with support from Pastor Laura Saunders, the congregation and lots of help from her family, Angel Shop opened just in time for Franklin's 2022 Prom.
"The response from the community has been amazing. The best feeling is knowing we've helped a parent provide an opportunity for their child they might not otherwise have. I loved seeing the girls come in and try on dresses of all styles... and see their faces light up with excitement as they pose and spin in front of the mirrors," she said.
Chilcutt noted that Angel Shop also provides formal wear for boys.
"The boys tend to be a bit more reserved, but they spend plenty of time checking themselves out in the mirrors and their quiet smiles says it all," she noted.
Any student or young adult in need of formal wear is welcome to shop Angel Shop. "Several adults from the community have also stopped in, and we have been able to help them as well," she said.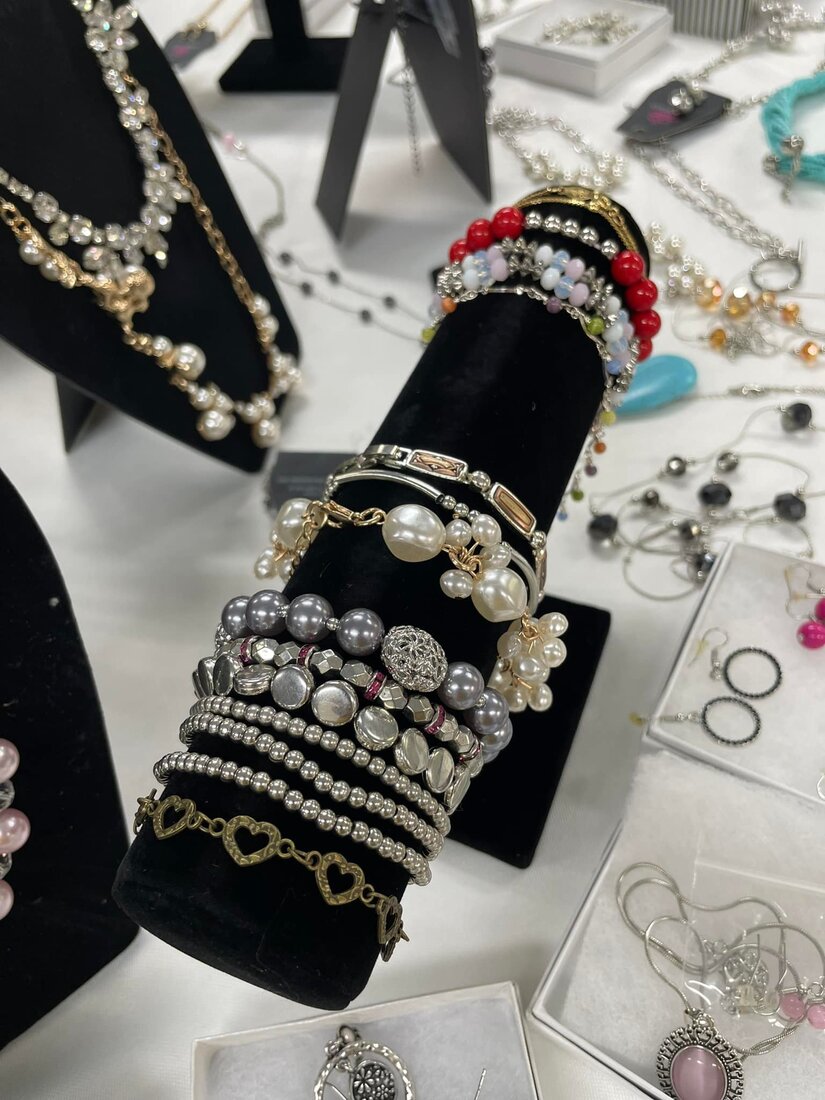 "We currently have over 400 dresses (200 short/homecoming & 200 long/prom dresses) and several men's shirts, pants, vests and ties. In addition to clothing, we have lots of accessories - shoes, purses, jewelry, ties. We have limited sizes and quantities, but we have been able to help every student that has shopped with us," she added.
"I believe this is a great opportunity for those who may not have the ability to purchase their own dress. It's our goal to provide a place to shop with a boutique feel and great outfits so students can dress to be their best," she said.
Angel Shop does take donations.
"We accept donations of dry clean/pressed formal attire for young adults: dresses, men's suits, ties, shoes, purses, jewelry, and other formal attire...our current need is men's formal wear and dresses (long or short) sizes 12 and larger," Chilcutt explained.
Along with formal wear donations, Angel Shop is always happy to accept monetary donations to support the shop or community outreach programs as well as accessories, clothing racks or storage options. Donations can be dropped off at the Franklin First United Methodist Church (Franklin FUMC), 303 S. Main Street Franklin 45005 on Tuesday, Wednesday or Thursday's between 9am – 2:30pm or by contacting the church office at Office@FranklinFirstUMC303 to schedule a drop off outside of these times.
Follow Angel shop on Instagram@franklinfirstumc303 or on Facebook under Franklin First United Methodist Church.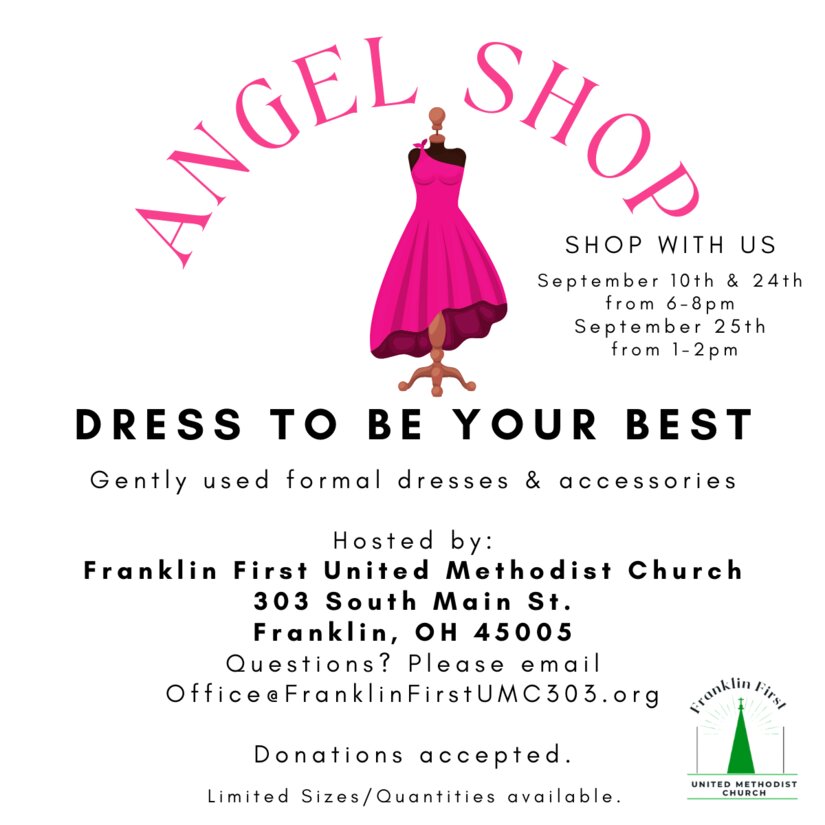 More News from Franklin