Franklin Township Honors Retired Roads Supervisor Tommy Roberts
Image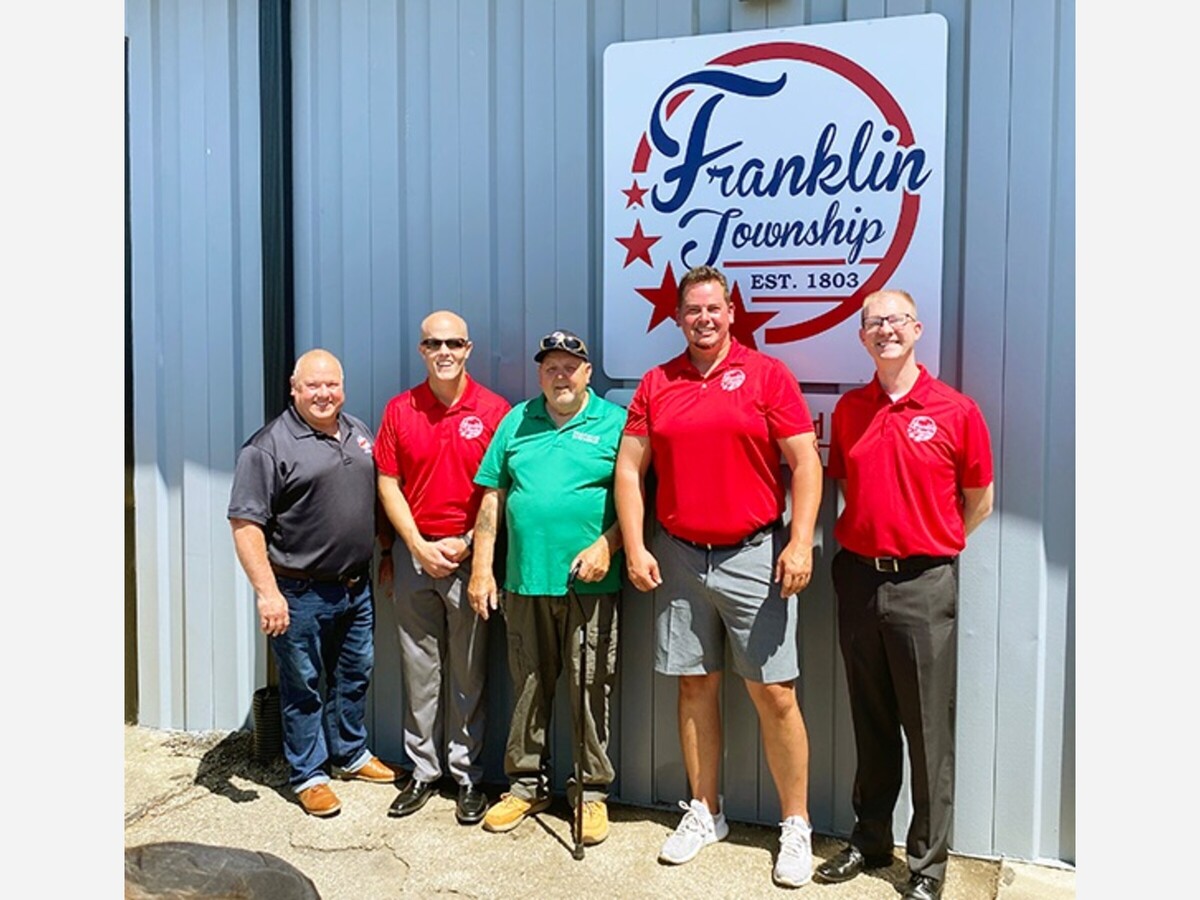 FRANKLIN TWP OF WARREN COUNTY, OH -- The weather couldn't have been much more perfect for The Franklin Township renaming and dedication ceremony of its road department building. On May 31, the building was dedicated to and forever re-named the Tommy Roberts Road  Building.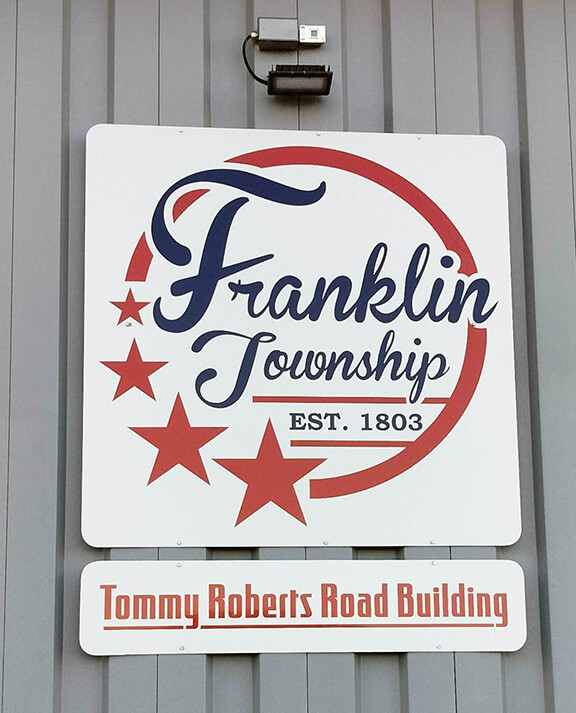 Roberts worked in various roles at the township before retiring from his position as the Roads Superintendent in 2010. Even after retirement, he worked as a seasonal employee giving him nearly four decades of service to the township.
Roberts, who is known for his dedication, hard work and love for the township, was also very instrumental in the development in the Hunter Park walking trails and fishing pond.
"Franklin Township, those that have worked and been mentored by Tommy Roberts and The Board of Trustees, are grateful for his contributions and service to our Township," said Franklin Township Chairman Matt Jennings reading from the Proclamtion.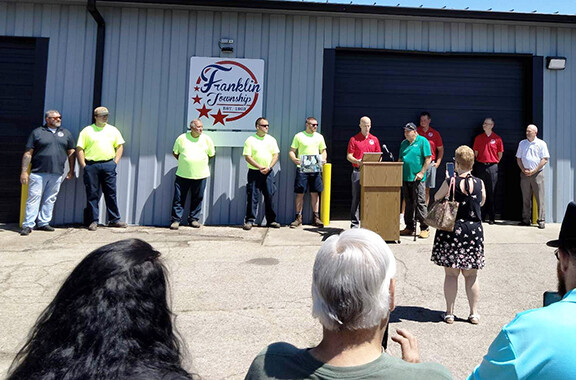 Included in the group of friends, family and township administration and employees, who came out to to thank Roberts for his service, was Franklin Judge Ron Ruppert, who served as a Franklin Township Trustee prior to being elected judge, retired Franklin City Manager Sonny Lewis and Carlisle Councilman Tim Humphries.
More News from Franklin