Frisch's Big Boy Brings Back Breakfast Bar
Image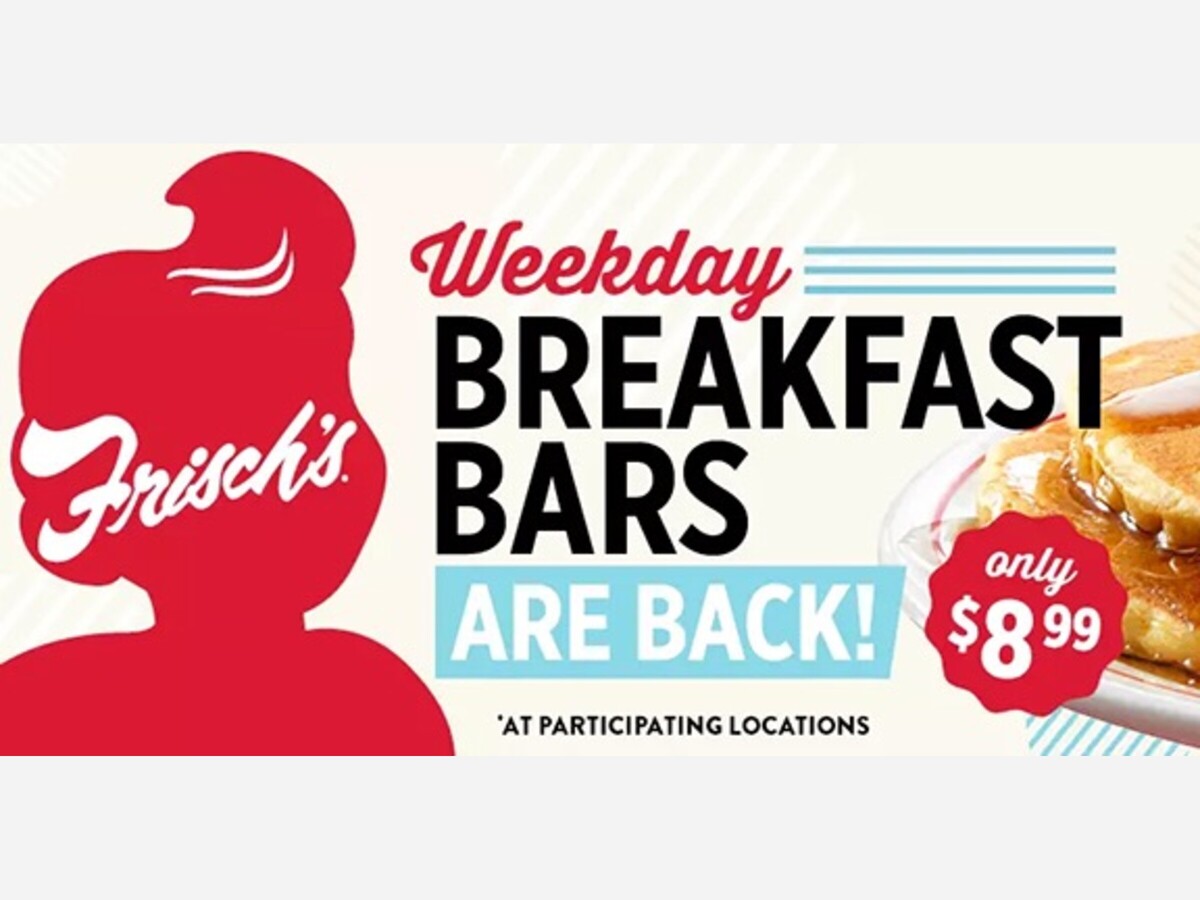 Contributed from Game Day Communications
CINCINNATI, OH -- Frisch's Big Boy announced on Wednesday that it is bringing back the famous Frisch's Breakfast Bar on weekdays at a value price.
Fifty Frisch's Big Boy locations will offer weekday breakfast bars Monday-Friday until 11am. Guests can enjoy all their Frisch's favorites like bacon, sausage, biscuits, spicy spuds, eggs made their way, and so much more for $8.99. The weekend breakfast bar will still be available on Saturdays until 1pm and Sundays until 2pm.
"Frisch's breakfast bar has been a staple at Frisch's for decades, and we are thrilled to bring it back on weekday mornings at a value price," said Jordin Nabi, VP of Marketing. "This is part of a greater plan to bring value to our guests in a challenging economy. Our goal is to make their mornings a little brighter."
Frisch's weekday breakfast bars are available now. Visit Frischs.com for participating locations.
More News from Franklin