Middletown's Ohio Challenge Shattered Attendance Records
Image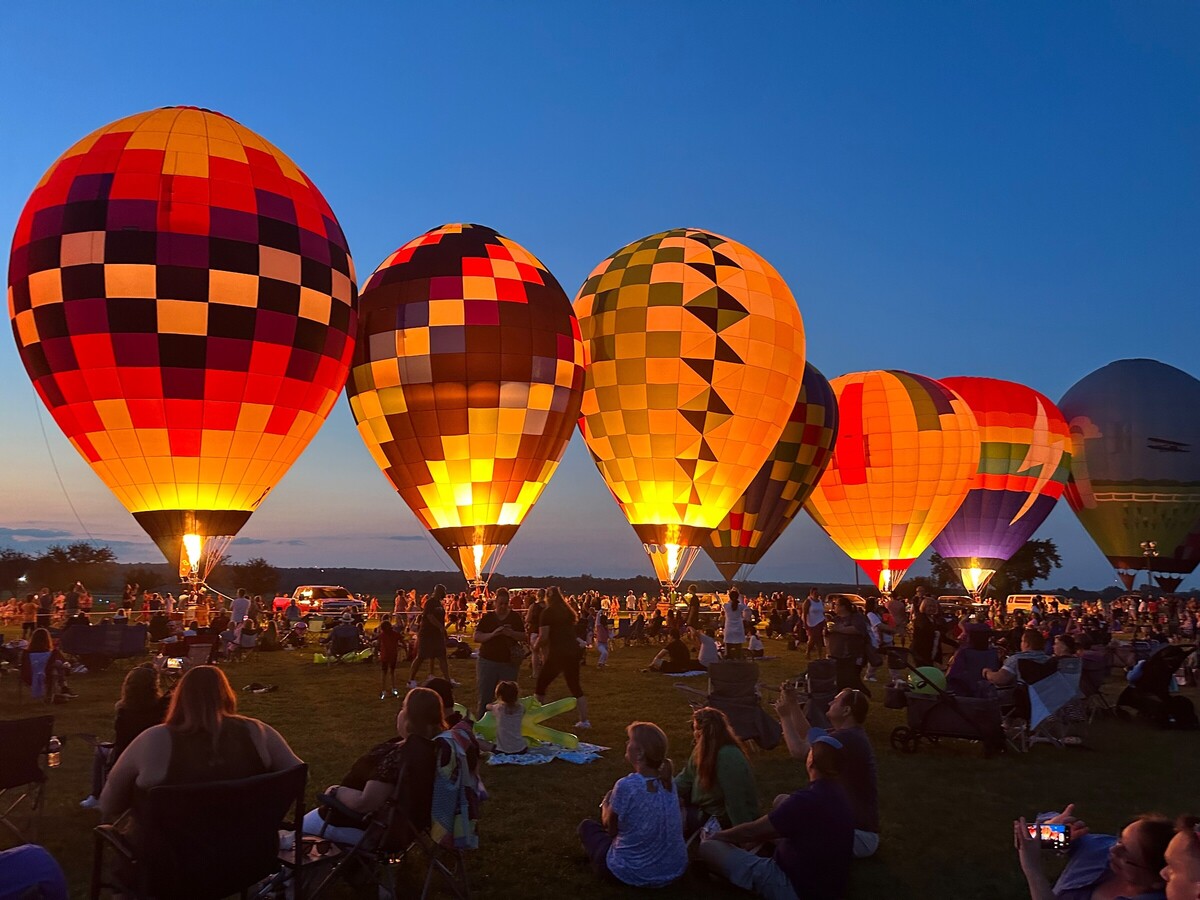 MIDDLETOWN, OH -- "Mother Nature blessed us with perfect, beautiful weather and the crowd responded," said David Pearce, Event Coordinator for Middletown's Ohio Challenge.
Born out of the US Hot Air Balloon Challenge that Middletown hosted for three years back in 1992 to 1994, The Ohio Challenge is in its 21st year. "This was our 20th event, though," said Pearce explaining that they did not host an event in 2020 due to Covid.  
"This year we had a record breaking attendance of 23,000 total for both days.. with Saturday's attendance alone being 15,500," Pearce said.
Held at Smith Park and the adjacent Middletown Regional Airport, Pearce expressed how fortunate the city is to have the airport and park adjacent. "This gives the city room to hold this type of event,"  he said. 
Along with all the food trucks and vendors that come with an outside festival, the area allows for tethered balloon rides, airplane rides, helicopter rides,  a large stage, a huge electric jumbo board, 25 hot air balloons and parking. Plus, there is plenty of area for Team Fastrax and Start Skydiving to put on amazing "parachuting" shows.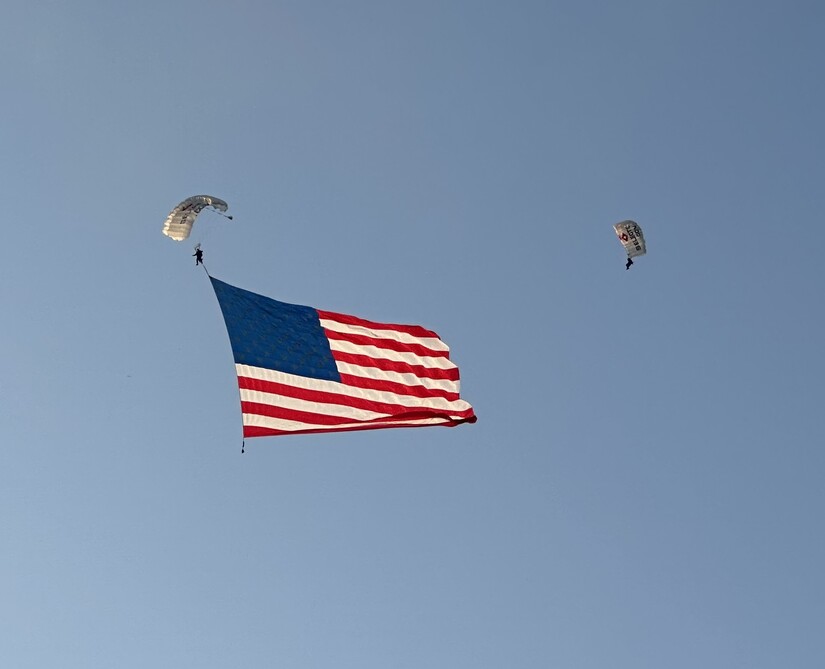 Team Fastrax, which is based out of Middletown and travels world wide, had parachuters jumping out of a plane with fireworks attached to the heels of their feet. The jumpers set the fireworks off while falling to the earth. And, along with all this, one of the parachuters had an enormous 7,800 square feet American Flag attached to them as they traveled to earth with the pyrotechnic parachuters.  
The Team Fastrax event was in-between the Balloon Glow where 20 competitive balloons and five character balloons lit up the night sky after the audience yelled out ... "3-2-1 countdown glow," and the 1/2 hour fire work exhibit put on by Yokum Fireworks.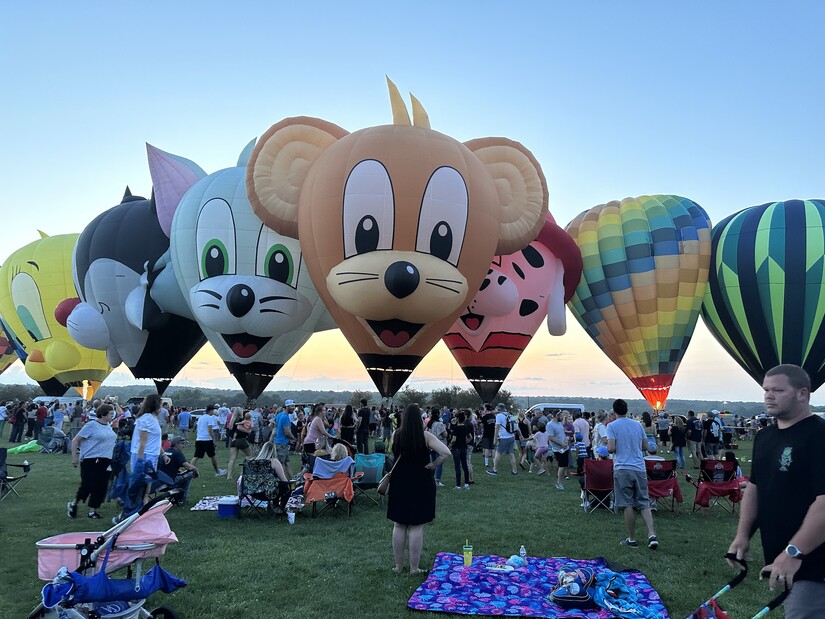 Prior to these events that began at dusk, attendees were able to purchase tickets to ride in tether balloon, a helicopter from Higher Ground, or fly in one of the planes sponsored by Butler County Warbirds.
"This year we had two tethered balloons going for both days, two helicopters and three planes," Pearce said, adding that the tethered balloons gave 840 rides while the helicopters and planes were continuously flying as well.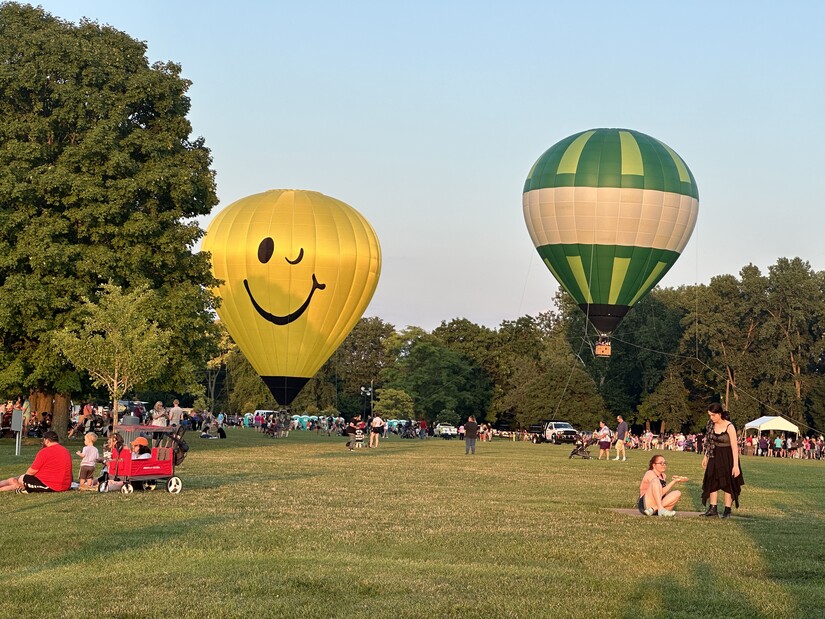 Also during the event, Longtime Ohio Challenge participate Sean Askren was recognized and presented with The Spirit of Pin Award.  
New this year for event-goers were balloon trading cards that the pilots had to hand out to kids and families as they came to look at the balloon and basket up close. "Each balloonist had a card with its balloon pictured on the front and details on the back about the Balloon Challenge," Pearce said.
Pearce noted he was happy that admission prices have remained the same since 2018, which he explained was due to the shows sponsors. It cost $15 for a carload, $5 for adults and kids under 12 were admitted free. Pearce added that the weather wasn't the only thing that made this year's event so successful... the attendees, the sponsors, the volunteers and the Ohio Challenge's 20 committee members played a huge rule in the event's record breaking attendance numbers. 
To see some of the great photos taken during the two day Ohio Challenge visit its Facebook page by clicking here.
More News from Franklin