Stepping Out To Help Feed The Hungry Third Shift Hospital Workers
Image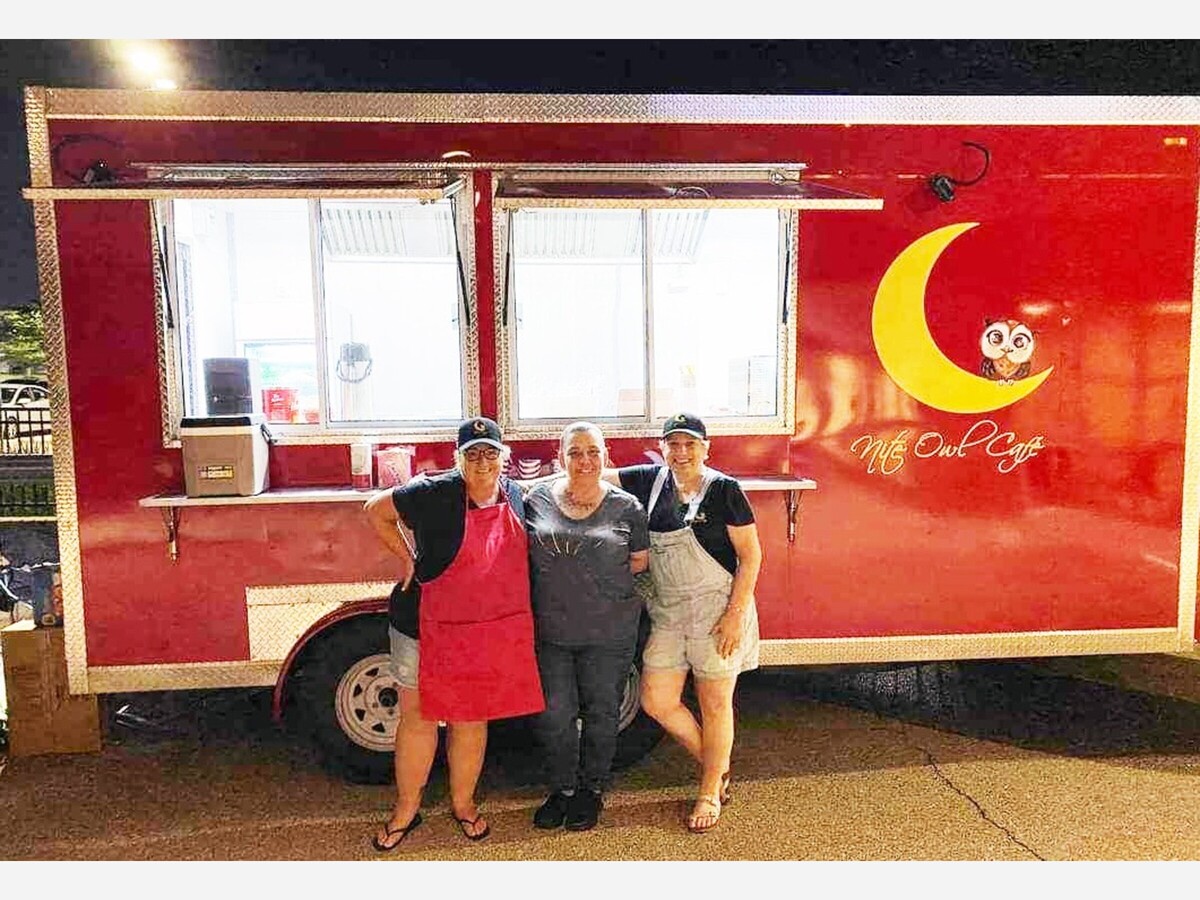 FRANKLIN, OH -- For Mary Marguerite "Peggy" Cockerham McGee, having two careers at the same time might be just as natural for her as going by her two names.
"When I was young and in school I went by Peggy, which is short for Marguerite, but when I went to nursing school they told me I had to use my first name … or birth name, for my license. People who have known me all my life call me Peggy, and people in the nursing or medical field call me Mary. It would just be wierd to have family and friends, who knew me as Peggy, start calling me Mary," explained Mary Marguerite "Peggy" Cockerham McGee... adding that McGee is the last name she took when she married.  
"So people in Carlisle, where I went to school and grew up, know me as Peggy Cockerham and people, who know me as a nurse, know me as Mary McGee," she laughed
McGee, who is an oncology nurse, recently started another career to her busy week of being a third shift nurse. She has opened a food truck.  
Being a night shift nurse the majority of her career, McGee knows and understands the need for third shift hospital workers to find a warm meal while working. "This last decade, it has gotten harder to find staff that want to work overnight in the cafeteria's at the hsoptials causing hospital cafeteria's to be closed at night and on weekends." 
For 3rd shift workers and weekend workers to be able to eat, McGee explained, "We are either very good planners and meal peppers, or we spend a lot of money on door dash. We also have to put the food in the refrigerator and heat it up since door dash isn't running at 1 or 3 am when we (3rd shift) eat."
During Covid, McGee began to study what it would take to make and provide good, hot food to people when their break time occurs. She came up with the idea of buying a food truck so that she could serve hot meals for third shift workers. She named it — Nite Owl Cafe.
"I know if a food truck came to the hospital where I was working, I would buy and eat their food," she said remembering the many times she has actually been very hungry for a warm meal while working. 
"My dream is to have the food truck  set up on 3rd shift at hospitals and on weekends too. I want to be able to feed hospital staff, patient's families and friends when the cafeteria is closed. I often think the week day administration forgets hospitals don't shut down when they go home. We have the weekend staff and night staff, along with visitors, who need to be able to buy food," she said adding that her dream would be... "to have a truck at every hospital."
"I love to cook and this would be my contribution of love to the medical community... this will be my second career outside of nursing as I transition out of nursing. I want to build up Nite Owl Cafe," she said adding that nursing is hard.... "and the older I get, the harder it's becoming as it keeps changing over time." 
Pulled pork, hamburgers, chicken strips, loaded fries, walking tacos along with breakfast items such as, biscuits and gravy and pancakes with sausage... just some of the items offered on the Nite Owl Cafe food truck.
"My main reason for doing this is to feed the night shift staff. We're hungry. We've been hungry for so long, and we'd love to have hot food to eat," she said.
To learn more about Nite Owl Cafe visit its Facebook page by clicking here. 
More News from Franklin