Franklin's 2022 Winter Senior Athletes Recognized
Image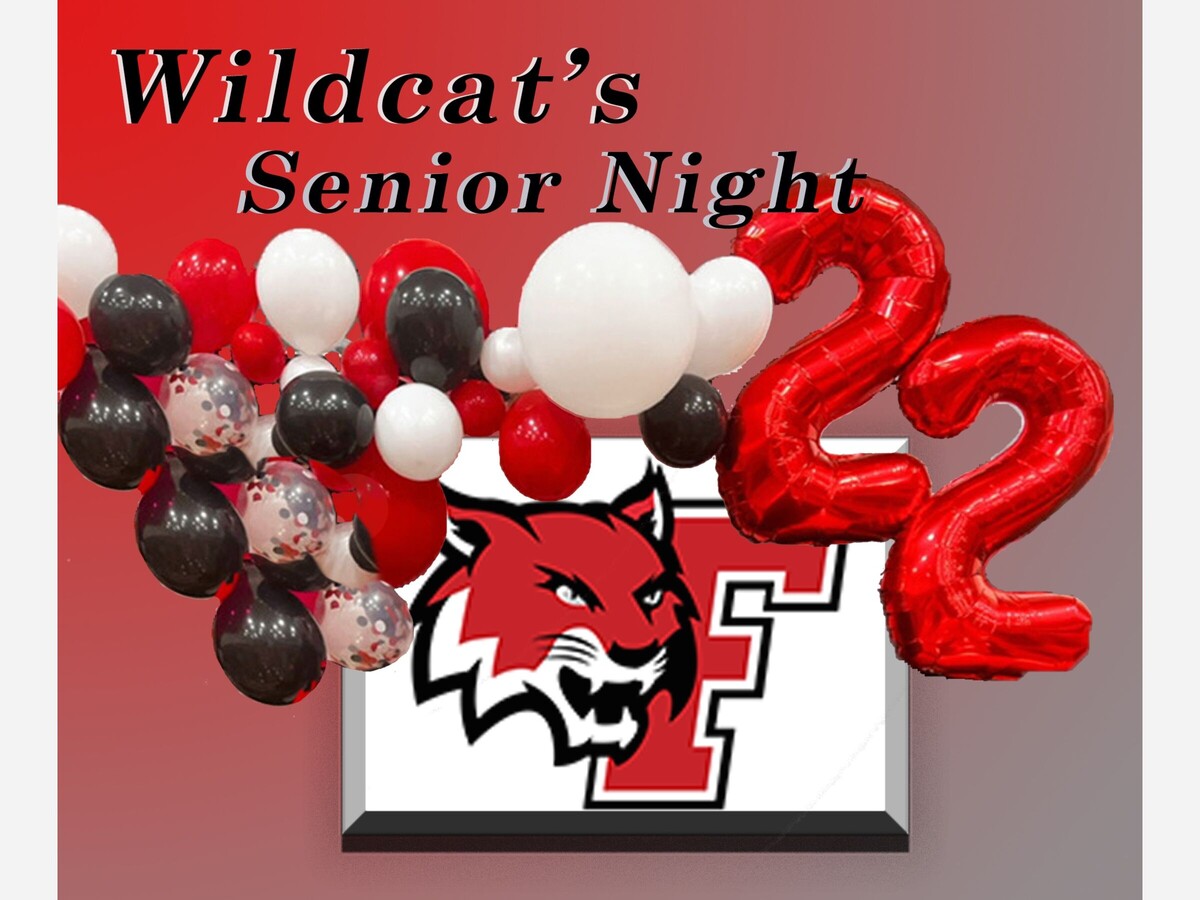 FRANKLIN,Ohio -- Franklin senior winter sports were recognized Saturday evening before the Varsity Boys Basketball team took on Bookville... where the Wildcats won 84 to 37. And, thank you Stephanie Rich for sharing these Senior Night Photos.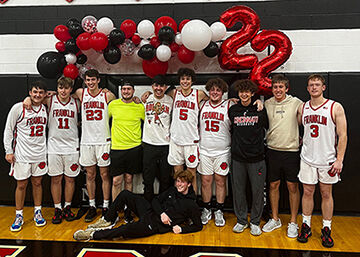 Pictured above (left to right):Isaiah Bales (basketball and kicker for football); Pierce Bauerle (football, baseball, basketball); Nate Paarlberg (basketball, baseball); Jacob Gross (football), Grant Crase; Noah Rich; Trustin Highley (basketball, football) ; Kadin Miller; Hudson Black (track); Evan Frye (basketball and baseball) and Ethan Adkins (football and basketball).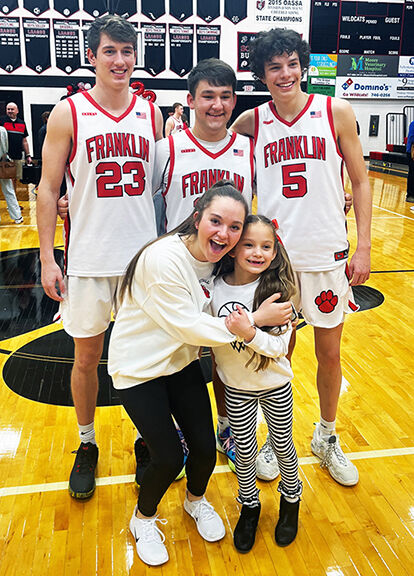 Enjoying the celebration is young Tinsley Bales with (left to right)Nate Paarlberg, Isaiah Bales, Noah Rich and Annie Bales.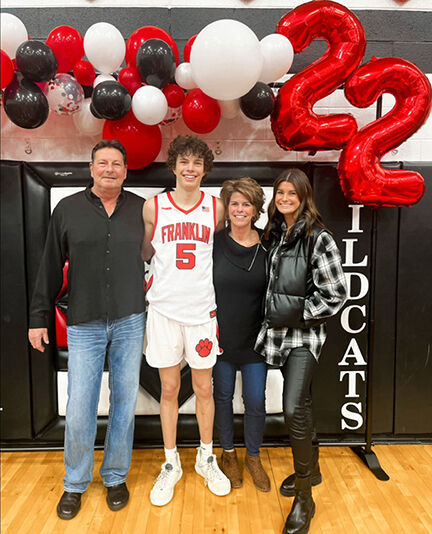 Senior Noah Rich, who recently reached his 1000 points,  stands with his parents Tom and Stephanie Rich and his sister Lauren Rich.