Miamisburg Art Gallery High School Student Art Exhibit Features Local Students
Image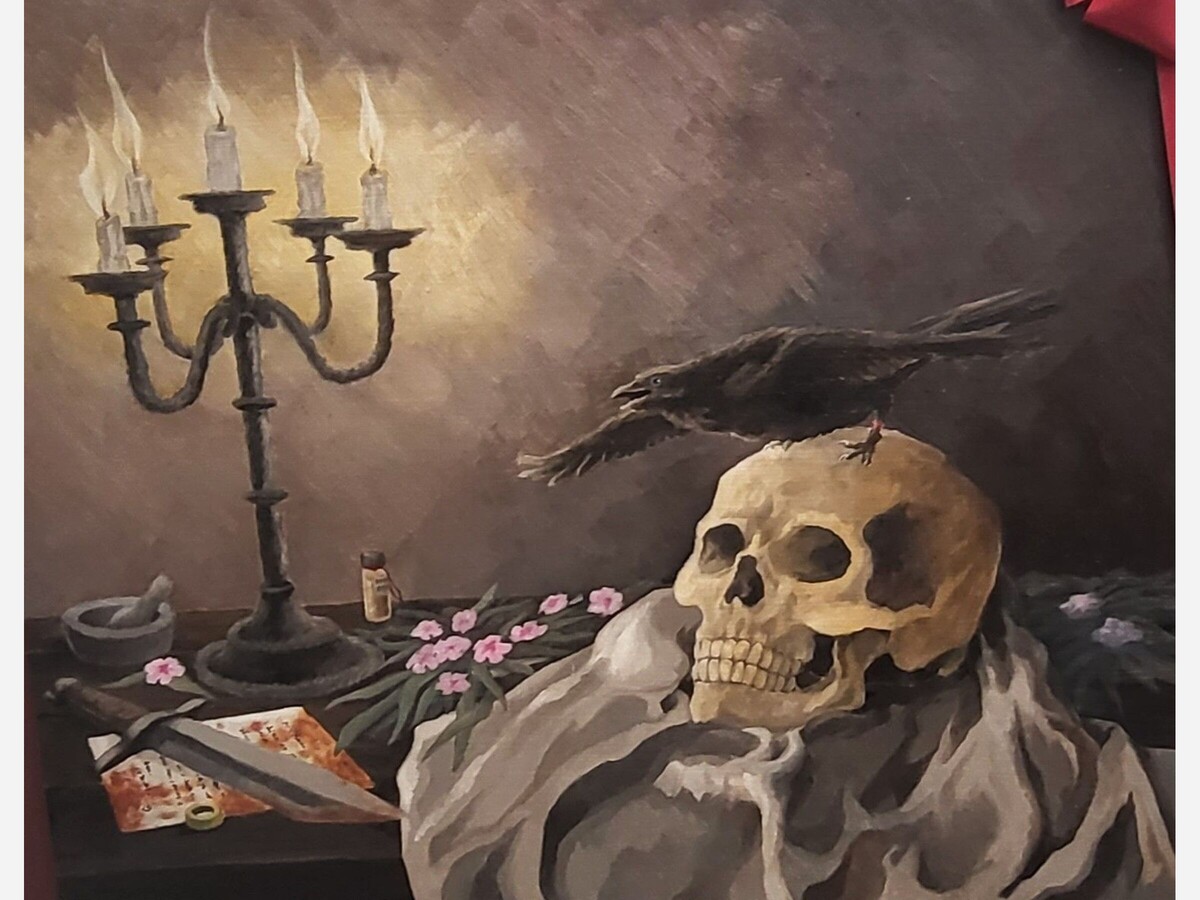 MIAMISBURG, OH — The Miamisburg Art Gallery is currently hosting eight of our local high schools in their annual High School Student Art Exhibit. Featured artists were selected from Carlisle, Franklin, Madison, Miamisburg, Springboro, Valley View, John Lazares Warren County Alternative School and Waynesville.
Each student was permitted to enter two pieces of art into the show. The judging is complete, and the competition was fierce. I had time to sit down with two of our local artists, Rachel O'Bryan from Franklin and Gunnar Fredrick from Carlisle.
Gunnar is a Sophomore at Carlisle High School. Gunnar is very skilled in many types of art medium, but his favorite is Pen/Ink on paper. His featured pieces included one of a deer in that very media and an unusual piece of stained glass, which he recently started working with. Please see the video of Gunnar below.
Rachel O'Bryan is a Senior at Franklin High School and she walked away with a first and a second-place ribbon. Her first-place ribbon was a Pencil drawing of Willem Defoe which she is pictured with below. She said she's a big fan and this is from his latest role. Her second-place ribbon was for her still life in Oil on Canvas. Rachel is very talented, and I look forward to seeing more of her work in the future.
I've included some of my favorites in the photo gallery, but there was just too much amazing talent to get it all in. The show goes until March 26th. Stop in and see for yourself.
The Miamisburg Art Gallery is located in downtown Miamisburg and open Monday through Thursday 5:30pm to 8:00pm, Fridays and Saturdays from noon until 8:00 pm and Sundays from 1:00pm to 8:00pm. Be sure to sign the guest book.