Warbirds Museum Will Educate and Entertain All Ages
Image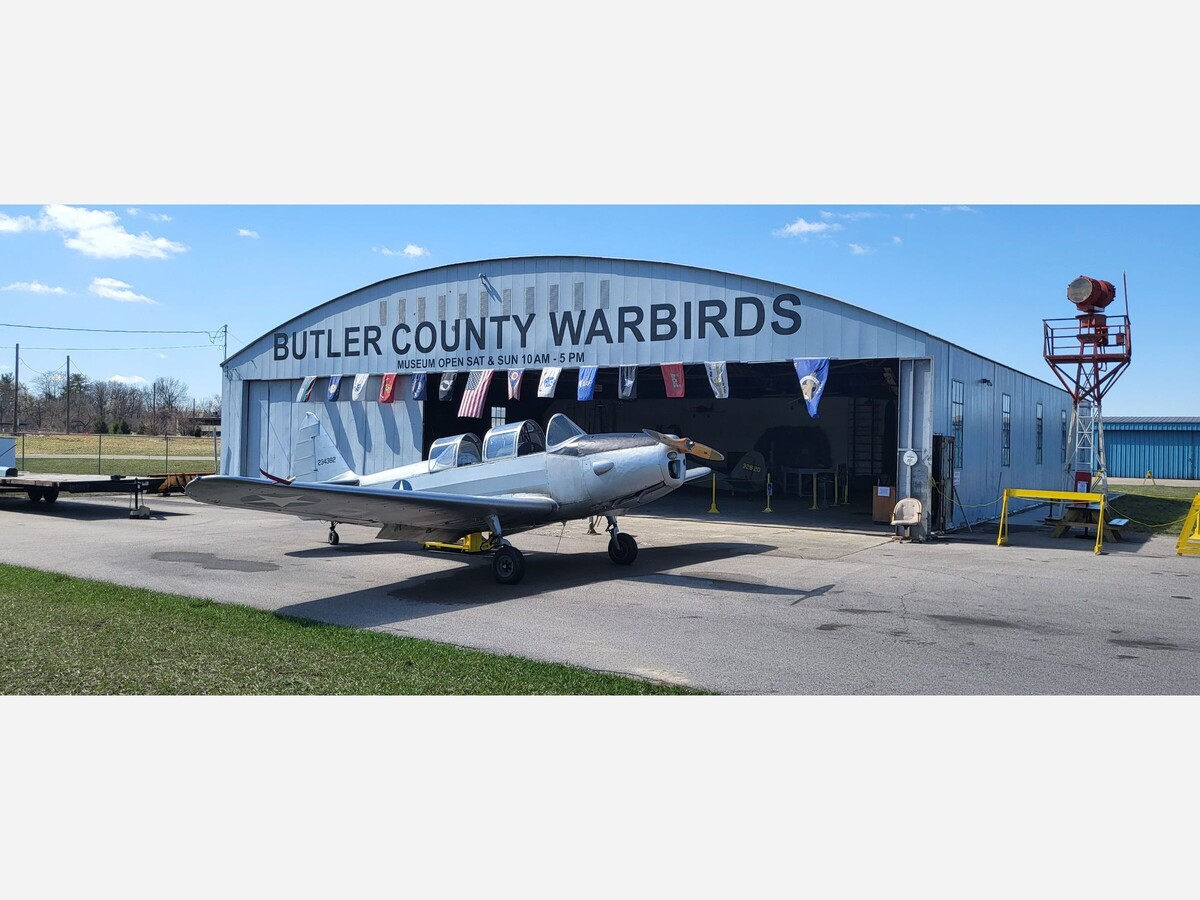 MIDDLETOWN, OH -- For as long as I can remember, I have been surrounded by pride for our veterans. I grew up in the American Legion and the VFW in Franklin. That is where we saw Santa, where we had our wedding receptions, our parties and gathered to mourn our losses.
We walked in every parade and my Grandma Eva took pride in being Poppy Queen for selling the most Poppies to support the future of veterans and their families. Ask any one of my cousins, and they will tell you that we are all very proud of our fathers, uncles and grandfathers for their service in various ways.
My own father was an MP in the Army, but he has a love for airplanes and flying. He shared this passion with me by taking me to the Dayton Air Show every year. And eventually, he took me for my first flight in a Cessna... flown by him! I'll be honest, I didn't fly again for 16 years, but I still loved airplanes!
I tell you all of this because I think it will help you to understand my excitement when I was invited to Butler County Warbirds where I met with co-founder and fellow enthusiast, Tim Epperhart. He gave me a personalized tour during their Open Cockpit event on Sunday, March 21st. What a way to kick off Spring!
Tim is the only remaining member of the founding group of Warbirds. The original founders were made up of: 
Roger Palmer, 1LT US Army Air Force. WWII, 
William Palmer, US Army, Vietnam Era,
Jean Lail, MAJ(OH) Ohio Military Reserve, 
Sandra Arany, 
Timothy Epperhart, CPT (OH) Ohio Military Reserve.
To Tim, these were his childhood heroes, and he knew early on that their stories needed to be remembered and shared. They started gathering together to tell their stories and relish in the latest bit of memorabilia they may have found or purchased. This could be anything from a newspaper article to an actual airplane such as the Fairchild PT-19 you see pictured. Their love of airplanes and military history would create a lifetime bond among them.
While the group officially started in 2000, it wasn't until 2010 that they decided to create the museum. In 2011 the museum opened at the Middletown Regional Airport.
Their mission statement: "To educate and entertain individuals of all ages on the historical importance of aviation while America was at war and to celebrate our heroes through the preservation of their aircrafts and memorabilia as we share their stories."
Personally, I can vouch for the accuracy of that statement. Not only do they preserve and educate, they restore. They are currently restoring a Fairchild XUC-86A among others.
Tim took me on the most informative and interesting tour of war history that I could ever have imagined. There were so many displays that completely pulled me in, but I know I can't do them all justice in this small article. I will tell you that my most favorite piece was the painting you'll see in the photograph that Tim commissioned himself.
The artist is Stan Jones and the meaning behind the painting is "For Those That Didn't Come Home". You'll see in the front of the painting, "The Memphis Belle" flown by Captain Robert "Bob" Morgan, who came home and went on to fly many more missions. Behind the Memphis Belle though, you will see an empty spot that represents a pilot that didn't make it home. This painting is just one of the many displays to be seen.
You will see actual newspaper articles, uniforms, standard issue weapons, advertising artifacts, spot lights, photographs and even some Disney war memorabilia. There are tributes to Betty Stagg Turner and Barry Levey. All but 4 items are completely original.
Today the museum is staffed solely by volunteers and funded only by donations. The museum is open on Saturdays and Sundays from 10 am to 5 pm and is located in the historic "City Hanger" at the Middletown Airport 2351 Wedekind Drive, Middletown, Ohio 45042. Memberships and donations can be made in person or on their website bcwarbirds.com . Donations go to the restoration and community outreach programs.
I invite you to browse the photo gallery, but I urge you to visit the museum in person. Special thanks to Nate Doller for sparking my interest and getting me the invitation.