Image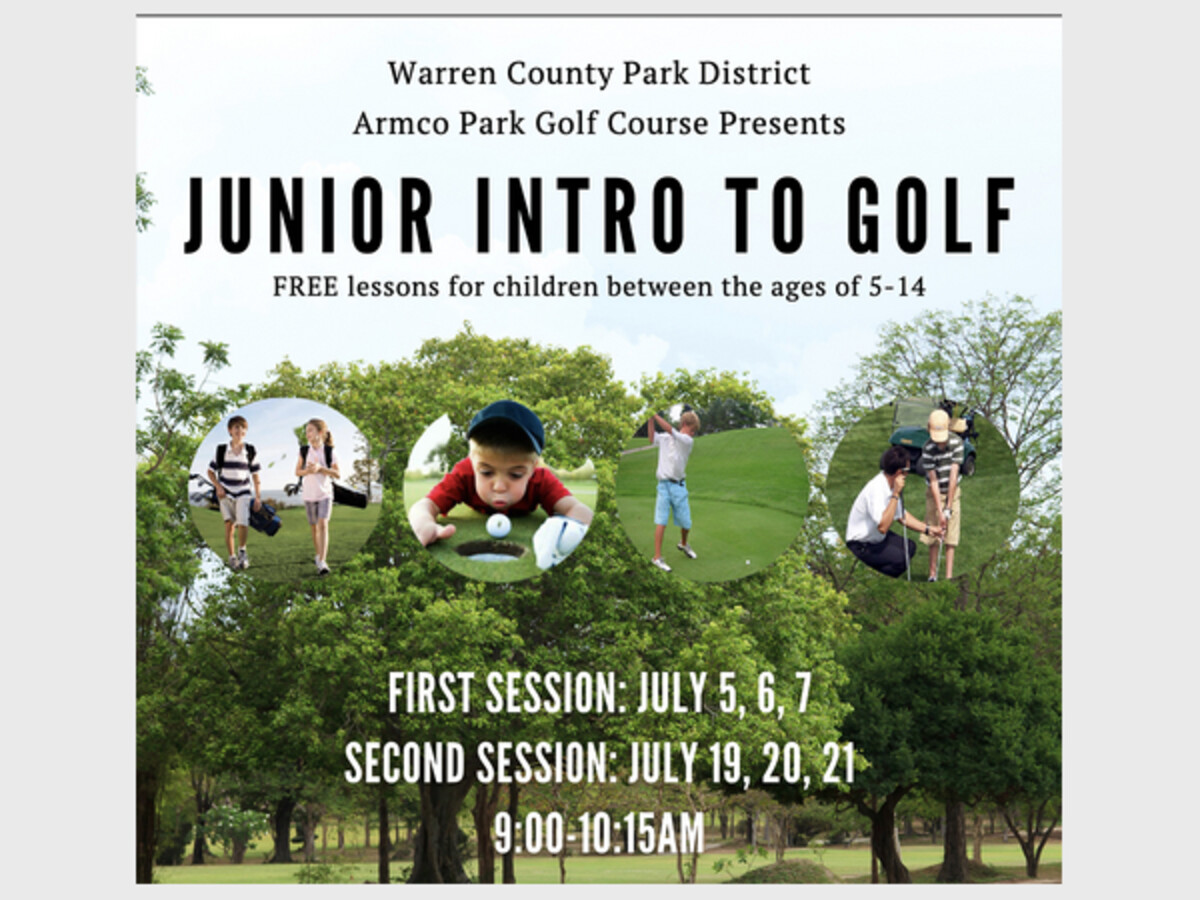 The Warren County Park district is offering FREE lessons for children between the ages of 5 - 14 years old to learn to play golf. 
Two 3-day sessions are being offered with the first running July 5, 6, & 7 and the second session running July 19, 20, & 21. 
The classes start at 9 am and end at 10:15 am Please bring clubs if you have them. We have a few if you don't.
Space is limited so please call the pro shop to sign up at 513.695.3986.
Armco Park Golf Course
1223 N State RT 741
Lebanon, OH 45036
United States