LEBANON HIGH SCHOOL 40's, 50's, 60's & 70's et al REUNION
Image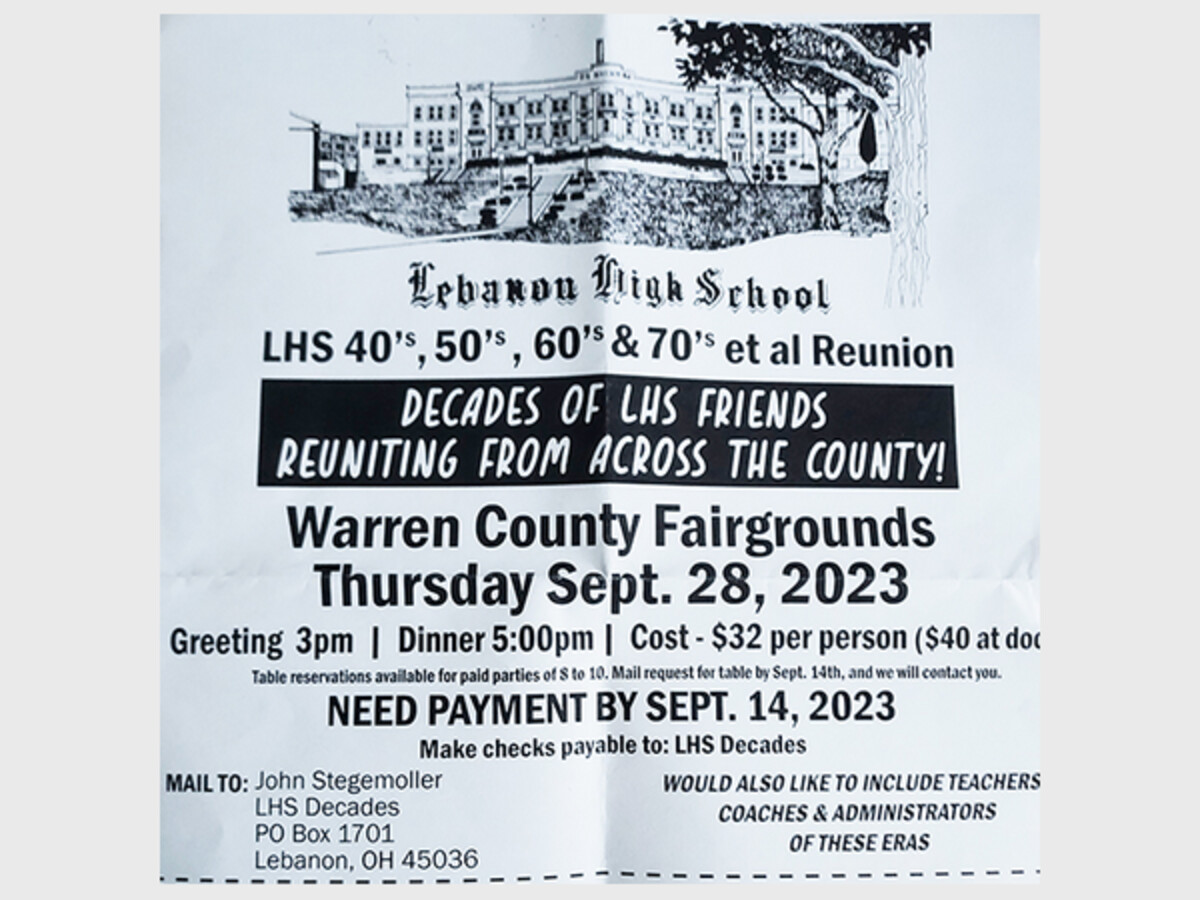 Decades of LHS Friends from the 40's, 50's, 60's & 70's will be reuniting from across the county at the Warren County Fairgrounds. We are also inviting teachers, coaches and administrators of these eras.
Doors open at 3PM for Greeting Time with Dinner at 5PM.
Cost is $32 or $40 at the door.
For more information contact Paula Tanner at pstanner1149@gmail.com.
Table reservations are available for paid parties of 8 to 10. Mail request for tables by Sept. 14.Checks should be made out to LHS Decade. 
Mail Check to:  John Stegemoller, LHS Decades, PO BOX 1701, Lebanon, OH 45036.
Warren County Fairgrounds
665 North Broadway St
Lebanon, OH 45036
United States