Santa Claus is Comin' to Roadhouse!
Image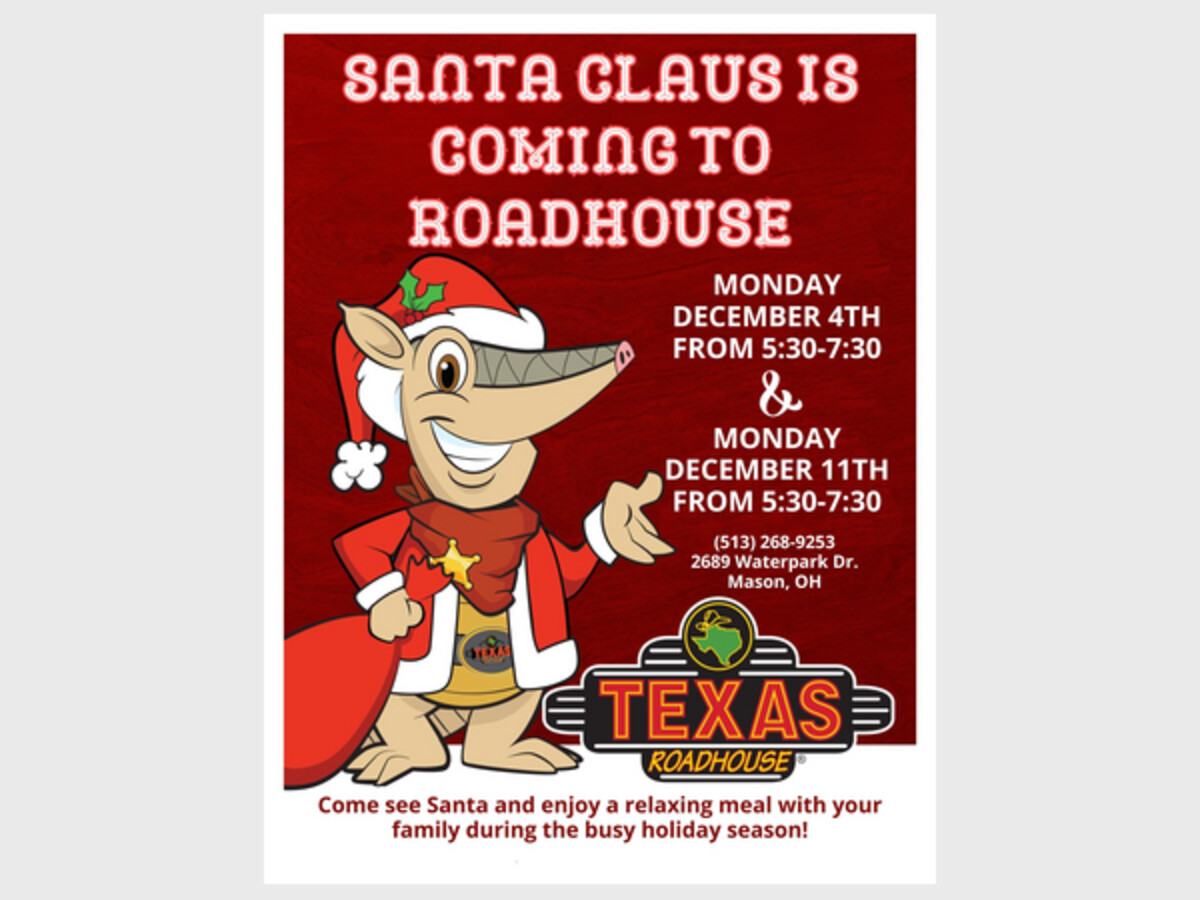 This post expresses the views and opinions of the author(s) and not necessarily that of Warren County Post management or staff.
Take a break during the busy holiday season and let us take care of the cooking for a change! Bring your family to see the big man in red, Santa himself! Free Santa visits when you visit us at Texas Roadhouse!
Texas Roadhouse MASON
2689 WATER PARK DR
Lebanon, OH 45040-2358
United States