Travels with Paul: Cincinnati's Krohn Conservatory
Image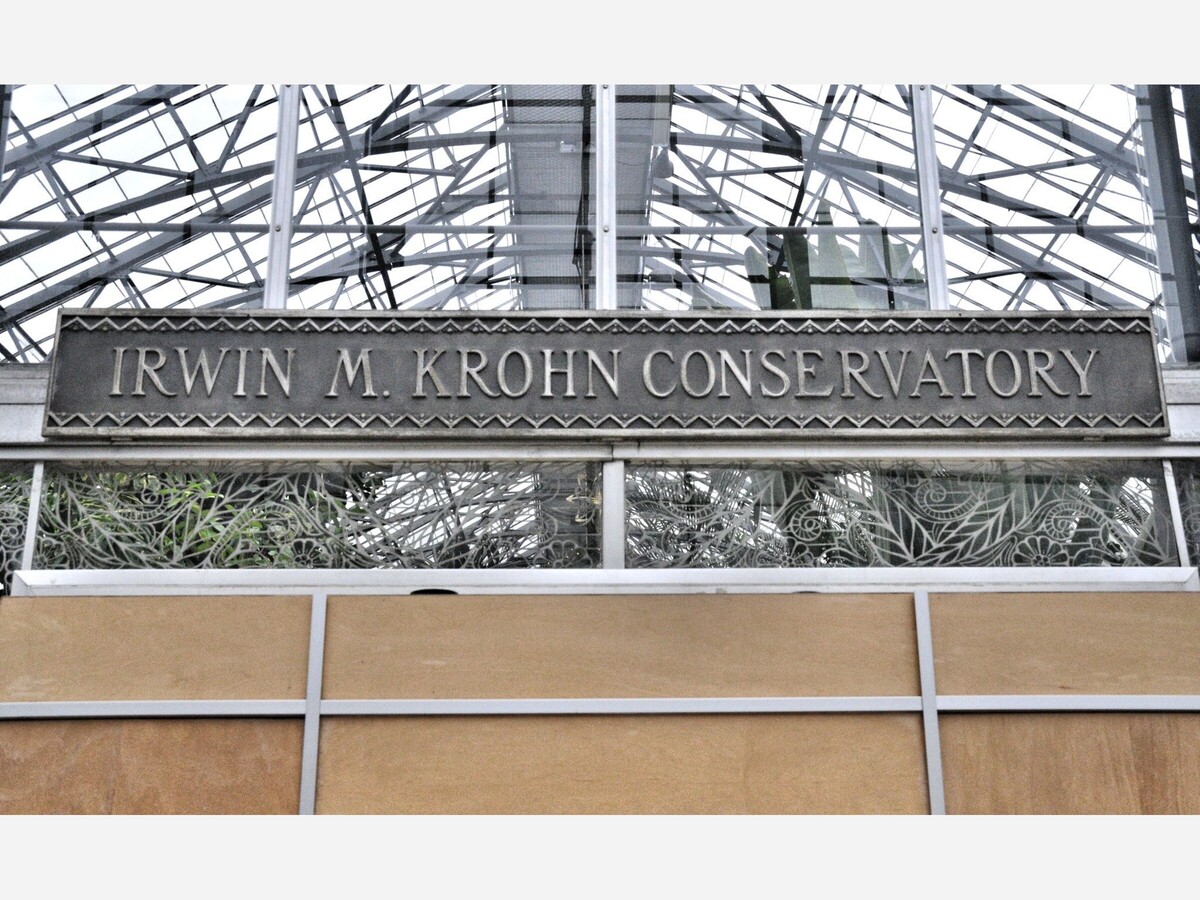 LEBANON, OH --  The Krohn Conservatory (Cincinnati Ohio) was completed in 1933, replacing smaller greenhouses that had stood in Eden Park since 1894. Originally known only as the Eden Park Greenhouse, but in 1937, the Conservatory was renamed in honor of Irwin M. Krohn, who served as Board of Park Commissioner from 1912 to 1948.
The architect firm Rapp & Meacham designed the conservatory in the Art Deco style, in the form of a Gothic arch.
KROHN contains more than 3,500 plant species from all over the world and a complete list is at KROHN WIKIPEDIA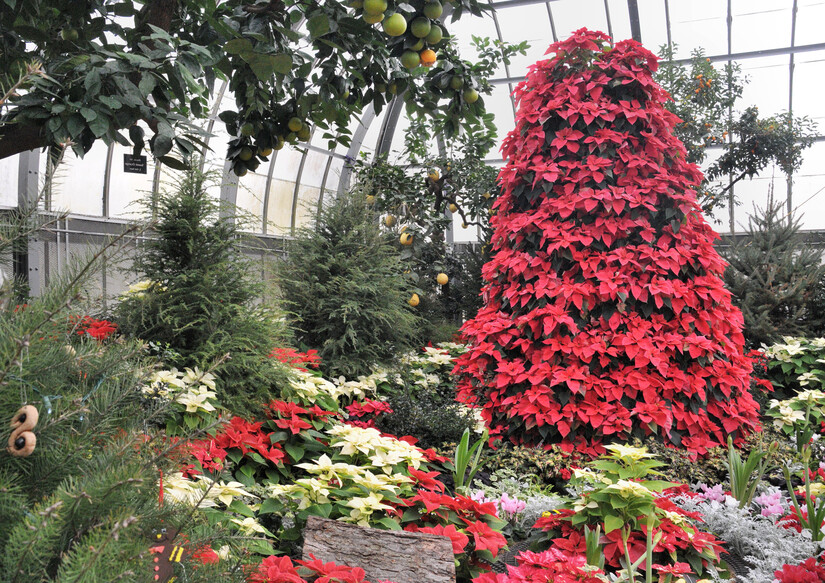 The seasonal floral showroom is just one part! Don't miss the other rooms where their permanent collections reside. They include:
the Fern House: Watch the koi swim in the pond as you circle through the ferns and greenery.
the Palm House: This room is a recreation of a tropical rain forest. Here you'll find the conservatory's edible grove including chocolate trees, fruit trees, vanilla vines, the waterfall pictured below, and MANY other plants.
the Desert House: This area showcases cacti, succulents, and a variety of desert plants. Featured are plants that grow in regions that typically get less than 10″ of precipitation a year.
the Orchid Display
the Bonsai Collection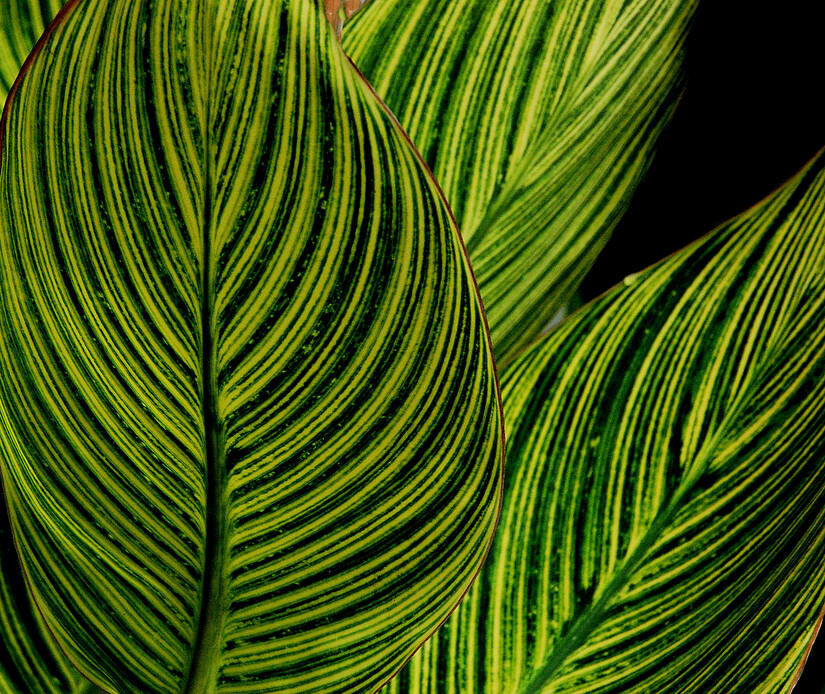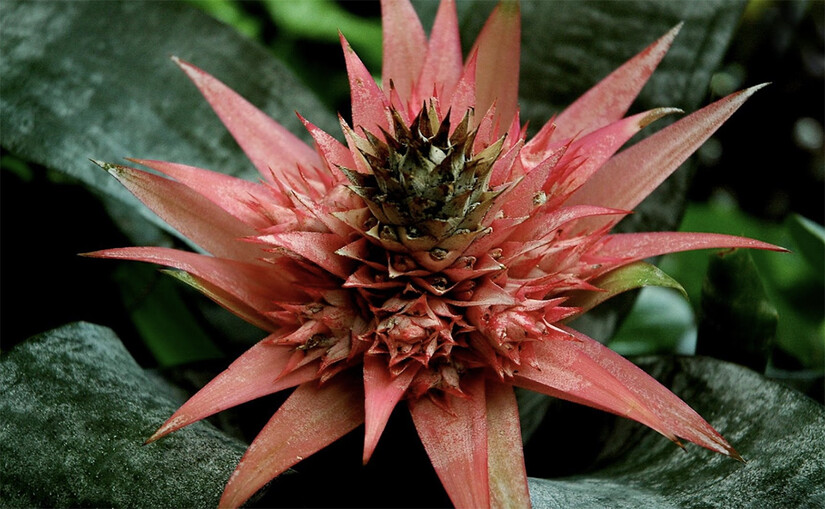 For example theBonsai Collection - a collection of bonsai trees from the conservatory itself, the Bonsai Society of Greater Cincinnati, and private individuals.
Desert Garden - succulents and cacti[8] including agaves, aloes, crassulas, and yuccas, as well as Cereus, Opuntia, and Pereskia.
Floral Display - home to six seasonal floral shows, with a permanent citrus tree collection of orange, kumquat, giant Ponderosa lemon, and grapefruit.
Orchid Display - approximately 75 blooming orchids at any time, from the conservatory's collection of thousands of orchids encompassing 17 genera. This display also includes a Monstera deliciosa.
Palm House - a 45-foot (14 m) high central house with palm trees, rubber trees, and bananas, shrubby plants, and ground cover, as well as a 20-foot (6.1 m) waterfall[9] with a goldfish stream. Epiphytic bromeliads, orchids, and ferns grow in many of the trees.
Tropical House –
KROHN CONSERVATORY
ADDRESS 1501 Eden Park Dr. Cincinnati, OH 45202
HOURS Open 10:00 AM to 8:00 PM | Every Day Monday through Sunday
ADMISSION Adults: (18 years & up) $10.00, Youth: (5-17 years old) $7.00, and Children (under 4 years old) FREE

CALL FOR INFORMAATION ABOUT GROUP PRICING CONTACT AND SPECIAL ACCESS PHONE NUMBER: 513-421-4086

KROHN CONSERVATORY's WEBSITE IS AT: Krohn Website

My Krohn photos from 2005 to 2022 are at: PHOTOS