Congressman Landsman Introduces Legislation to Provide Public Safety Recruitment and Retention Bonuses
Image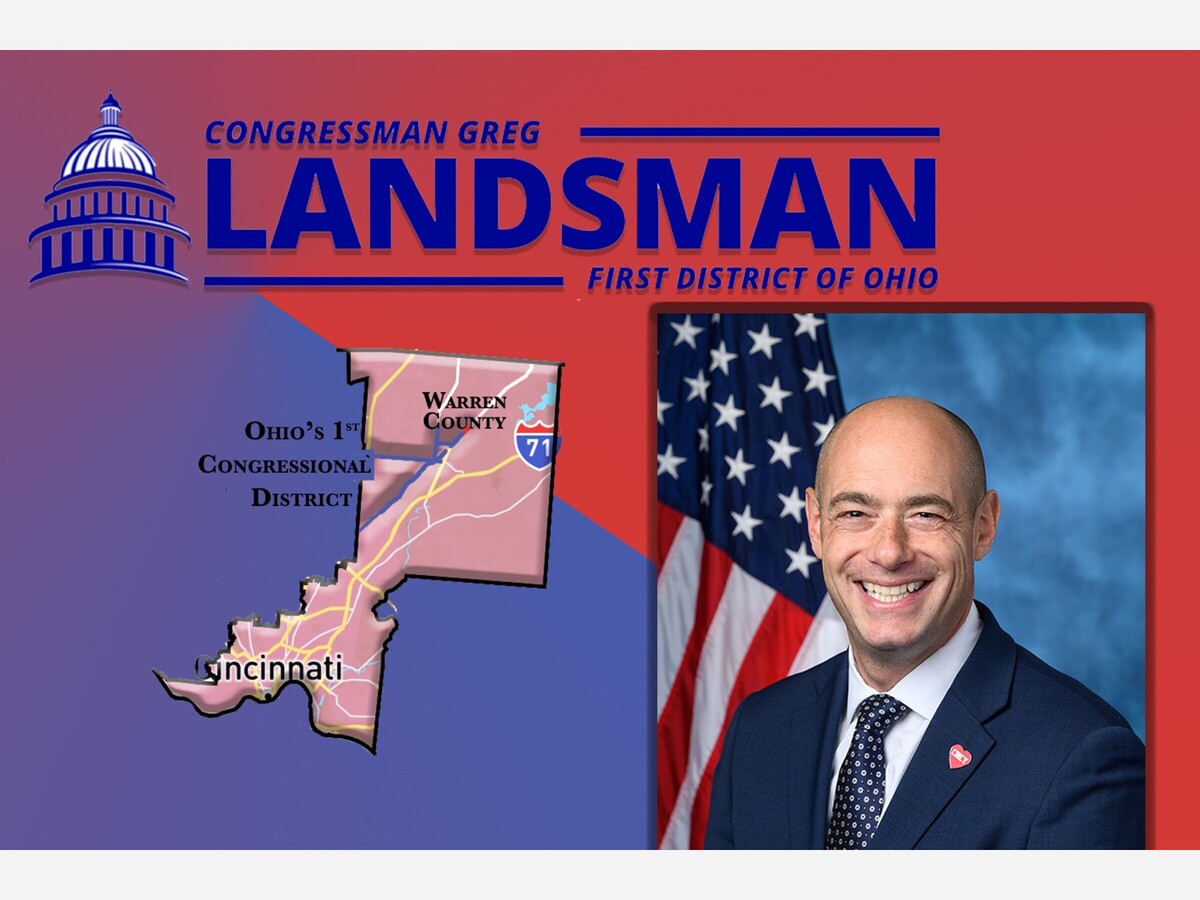 LEBANON, OH -- Congressman Greg Landsman (D-OH-01) has partnered with Congressman Mike Carey (R-OH-15), Congressman Max Miller (R-OH-07), and Congresswoman Emilia Strong Sykes (D-OH-13) to introduce bipartisan legislation to enhance an existing federal grant program utilized by local law enforcement agencies.
Currently, the U.S. Department of Justice's COPS Hiring Program provides local law enforcement agencies with grants to hire law enforcement officers. Congressman Landsman's bipartisan Enhancing COPS Hiring Program Grants for Local Law Enforcement Act would expand the COPS Hiring Program to allow local law enforcement agencies to utilize program grants for recruitment and retention bonuses. The legislation would also modify the program to allow grant applications to be valid for five years, instead of the current one year, to reduce the costs and administrative burdens faced by law enforcement agencies through the annual application process.
The Enhancing COPS Hiring Program Grants for Local Law Enforcement Act has been endorsed by the National Association of Police Organizations, the Small and Rural Law Enforcement Executives Association, the Ohio Patrolmen's Benevolent Association, and Hamilton County Sheriff Charmaine McGuffey.
Congressman Landsman is partnering with Congressman Carey, Congressman Miller, and Congresswoman Strong Sykes to introduce separate legislation to enhance a similar federal grant program utilized by local fire departments.
"Communities are struggling to recruit and retain law enforcement officials and this bill will help them significantly," said Landsman. "We will be introducing similar legislation for communities to better recruit and retain firefighters."
"Members of law enforcement put their lives on the line every day to keep our communities safe, and we should do all we can to keep them safe in return," explained Carey. "Drops in recruitment combined with a high number of early retirements and resignations have strained law enforcement agencies. To help solve part of this problem, our bipartisan legislation will expand grant opportunities to law enforcement to retain and recruit additional officers and simplify the application process. I am proud to support this bill and will always back the blue."
"Public safety is a right, and communities depend on the men and women in blue to keep us safe," added  Miller. "This legislation supports law enforcement officers by providing them with resources to address critical staffing challenges, retain trained professionals, and effectively deter and respond to dangerous situations."
"Many of our local police departments are overwhelmed and understaffed," said Strong Sykes. "To help rebuild the trust between law enforcement and our communities, we must ensure our local police departments are able to recruit and retain the most experienced and responsible professionals possible. This commonsense, bipartisan grant will provide officers with the resources they need to address dangerous staffing shortages and keep the streets of Ohio's 13th District safe."
The full text of the Enhancing COPS Hiring Program Grants for Local Law Enforcement Act can be found here.