Image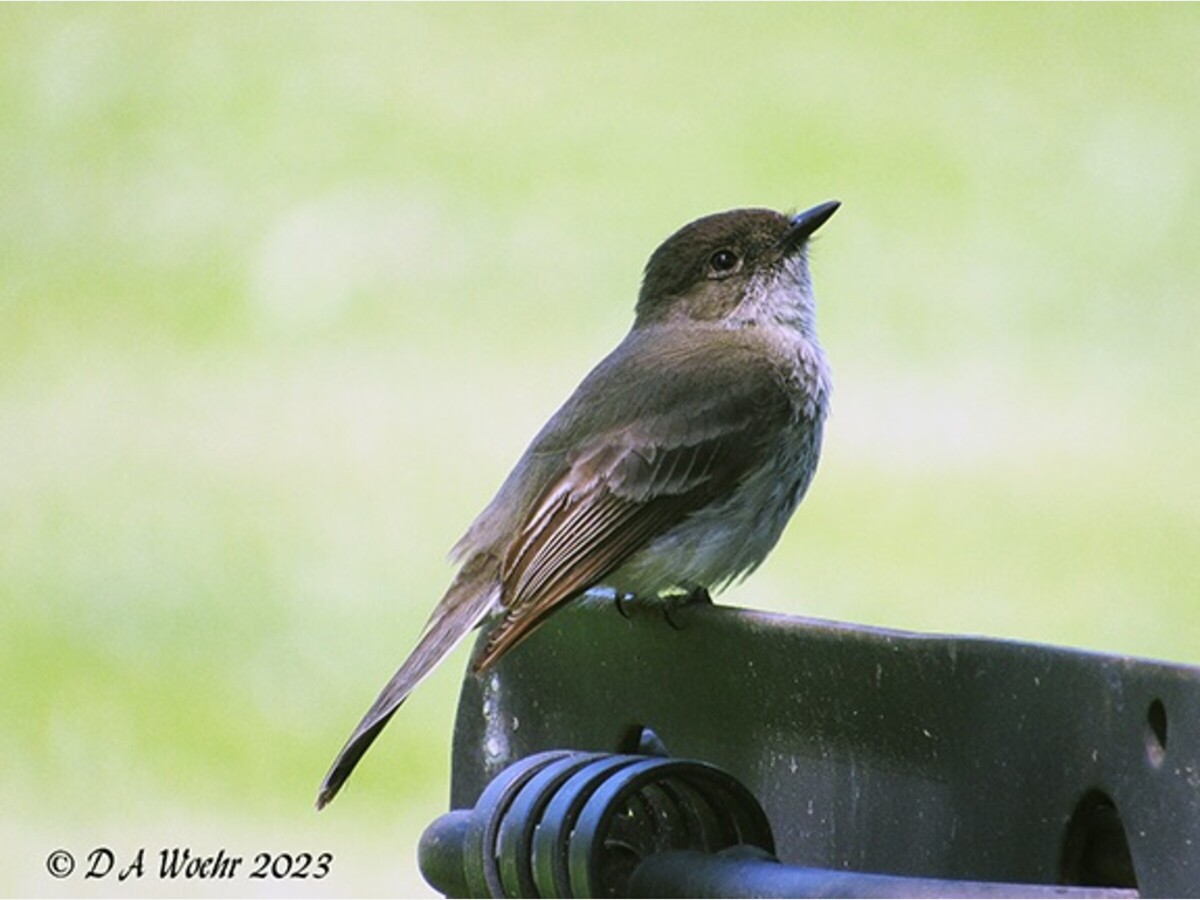 ARMCO PARK (WARREN COUNTY, OH) -- Friends of Warren County Park District had a special visitor at their May meeting. The group met outside on the porch of the Jones Pavilion located in Armco Park for their first face-to-face meeting of the year.
"This Eastern Phoebe and it's mate spent a lot of time with us," said Dave Woehr an Ohio Certified Volunteer Naturalists and FWCPD member. 
"I think it was starting to build a nest in the canopy rafters over the patio where we were sitting," he added. 
The Phoebe is a member of the flycatcher clan.
More News from Lebanon