Summerfair Returns to Coney Island June 2–4
Image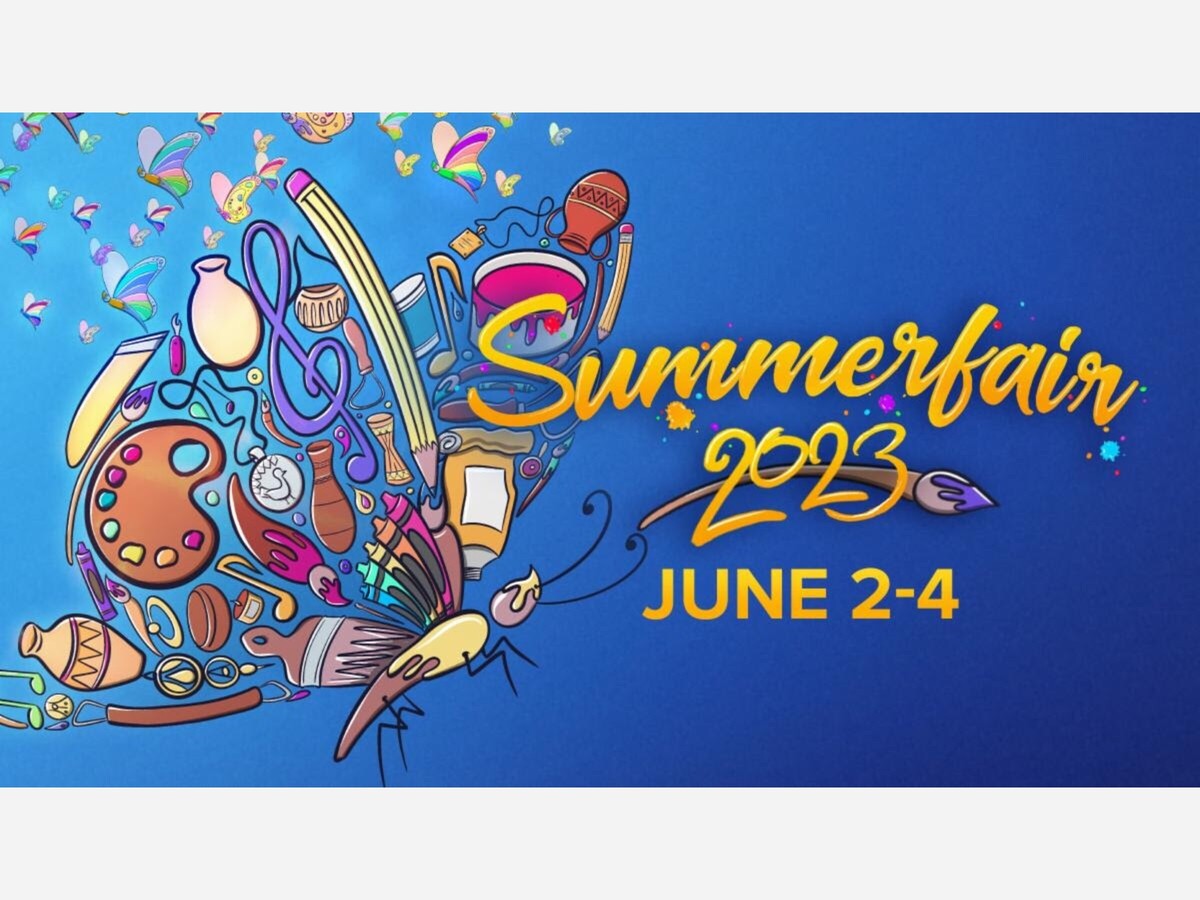 FROM THE DESK OF Game Day Communications
CINCINNATI, OH --Marking its 56th year, Summerfair Cincinnati is returning to Coney Island.On June 2, 3, and 4th more than 325 juried artists will be displaying their work in one or more of these 12 categories: photography, painting, drawing/printmaking, wood, metal, sculpture, glass, ceramics, fibers, leather, jewelry  2D/3D mixed media. 
Several of these artist who will have their work on display for sale live here in Warren County. They are: 
 Along with artwork, Summerfair features a slate of regional performers as well as its Gourmet Arts area with unique food and drink. 
What started as a small art fair's salute to the opening of Cincinnati's Playhouse in the Park has grown into one of the oldest continuous art fairs in the country, drawing more than 20,000 art enthusiasts to see and purchase the works of artists from across the United States. Summerfair is listed in the top 50 America's Best Art Fairs and one of the top five Best Midwest Art Fairs by Art Fair Calendar.com. 
During its history, Summerfair has given more than $2 million to the regional arts community. A non-profit 501(c)3 arts organization, proceeds from Summerfair Cincinnati provide award, scholarship and exhibit opportunities to a variety of emerging (high school and college), individual (working professional) artists and local/regional small and mid-sized arts organizations. 
Located in the Coney Island Park at 6201 Kellogg Ave., Cincinnati, tickets for Summerfair can be purchased for one day or multi-day admission at summerfair.org. 
One-day tickets are $10, with children 12 and under admitted free. 
Multi-day tickets are $15. 
Summerfair is open:
Friday, June 2, 12 – 7 p.m.; 
Saturday, June 3, 10 a.m. – 7 p.m.; and 
Sunday, June 4, 10 a.m. – 5 p.m.
The musical performers schedule to appear are: 
Saturday, June 3
12 p.m. – Wild Carrot (Americana / Roots / Folk)
1 p.m. – The Faux Frenchmen (Gypsy Jazz )
2 p.m. – April Aloisio & Brian Batchelor-Glader (Brazilian Jazz)
3 p.m. – Ricky Nye (Blues / Boogie Woogie)
4 p.m. – The Cheryl and Shorty Show (Blues / New Orleans Music)
5 p.m. – Rachel Mousie (Singer / Songwriter / Piano)
6 p.m. – No Promises (A capella Vocal Group)

Sunday, June 4
11 a.m. – Jam Grass Duo (Bluegrass)
12 p.m.– The 3 Micks ( Classic Acoustic Rock )
1 p.m. – Boutique (Pop / Jazz)
2 p.m. – The Amador Sisters (Cuban & American Folk / Dance Songs)
3 p.m.– Tracy Walker (Original R&B , Folk)
4 p.m. – String Theory (Classic Rock / Beatles and more)
About Summerfair Cincinnati:
Summerfair Cincinnati, which consistently ranks in the Top 25 among U.S. Fine Art and Design Shows, provides support for individual artists and small arts organizations through scholarships, awards and exhibitions. The art fair is listed in the Top 25 America's Best Art Fairs and one of the top five Best Midwest Art Fairs by Art Fair Calendar.com. Summerfair Cincinnati is a non-profit 501(c)3 arts organization that has been supporting and promoting artists and the arts in Greater Cincinnati year-round for more than 50 years.
More News from Lebanon