Neither Age or Surgies Are Stopping Him
Image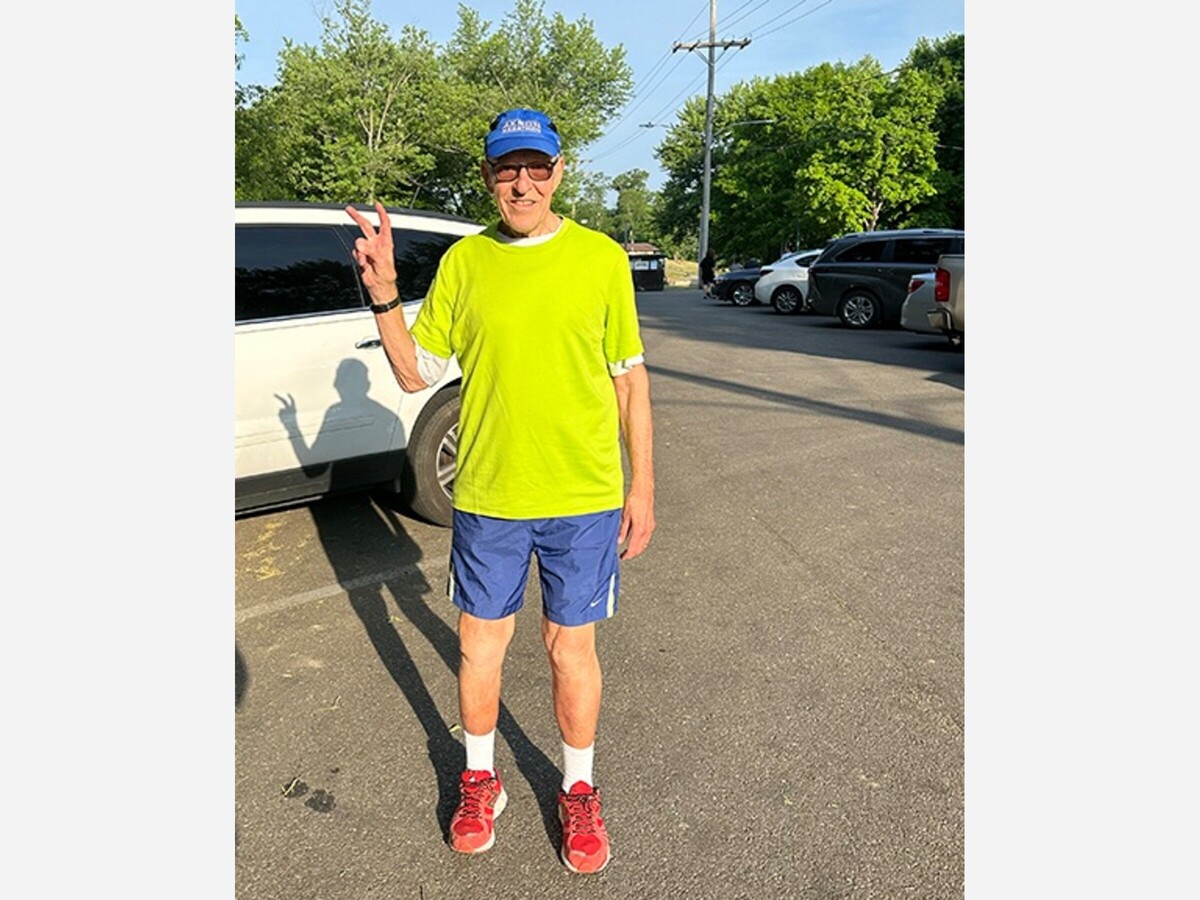 LEBANON, OHIO -- Wiliam (Bill) Whipp has set the goal for himself this year. Despite the fact he has had major back surgery, which has affected his walking, and half-dozen knee surgeries, plus, he will be turning 79 in August, he wants to have completed 1,600 races in his life time by this year.
"I'm in the 1560's," Whipp said as he was getting ready to do the Warren County 5K Parkrun back on June 3.
Whipp added that he has ran at least two races in all 50 states including Washington DC. He has also completed 339 marathons, 41 longer races and three races in Ontario.
"I did one that was really neat. It was a 50-miler along the Niagara River and along the north shore of Lake Ontario," he added. 
Knee surgery's began early in his life. "I had my first one in my junior year of high school," he explained. 
Then in '70s,  he had two more. Again in 1997, he had another. "I almost got 17 years out of that one or 1,200 plus racing miles," he said. 
But it wasn't the knee surgery that took him out of the marathon races, it was the back surgery. By the time his back was healed his legs were shot he explained.
"I used to be able to do a mile in under 10 minutes, now it takes me 20 minutes to do a mile," he added
But when chatting with Bill, one can see he was used to overcoming challenges. 
A graduate from Ohio State University where he received a Metallurgical Degree, he went to work for  34.5 years for ... "a steel mill in Middletown which has had multiple names... I found out one Friday afternoon, I was retired...  I didn't want to re-locate... I was 57. So, after several months searching, I realized we needed benefits... I started putting my name in where I could get benefits.. and Kroger was the first one that fit. I just retired from there two years ago last month."
Whipp, who now lives in Lawrenceburg grew up in Montgomery County Ohio in and around the same are where I did. He.asked me, "have you ever heard of the name Whipp Road?" 
"Heard of it? My parents lived right off of it for over 61 years," I said.
Whipp explained that road was named after his grandfather's farms."Back in the 70's my dad showed me the old man's will. When I asked him later if I could  see it again, he told me he gave it to the Centerville Historical Society. I just recently contacted them a few weeks ago, and they mailed me a copy. His name was Jonathan Whipp. The will is from 1879. He had multi farms in that area... that's how it got the name Whipp Road." 
Whipp added that just a few weeks ago he had participated in a race up on Far Hills in Centerville. "When we went out of the parking lot, we went north and turned  on W. Whipp Rd. I told the people this part of the road is named for me... William, and E. Whipp Rd. was named for my dad Emory Whipp," he laughed. 
"I love to do races. I like to do as many as I can," said the soon to be 79-year-old runner who is very thankful for Armco Park's Parkrun Event.
More News from Lebanon