Unwrap the Magic: Servatii Cincinnati Christkindlmarkt Returns with Enchanting Holiday Spectacle!
Image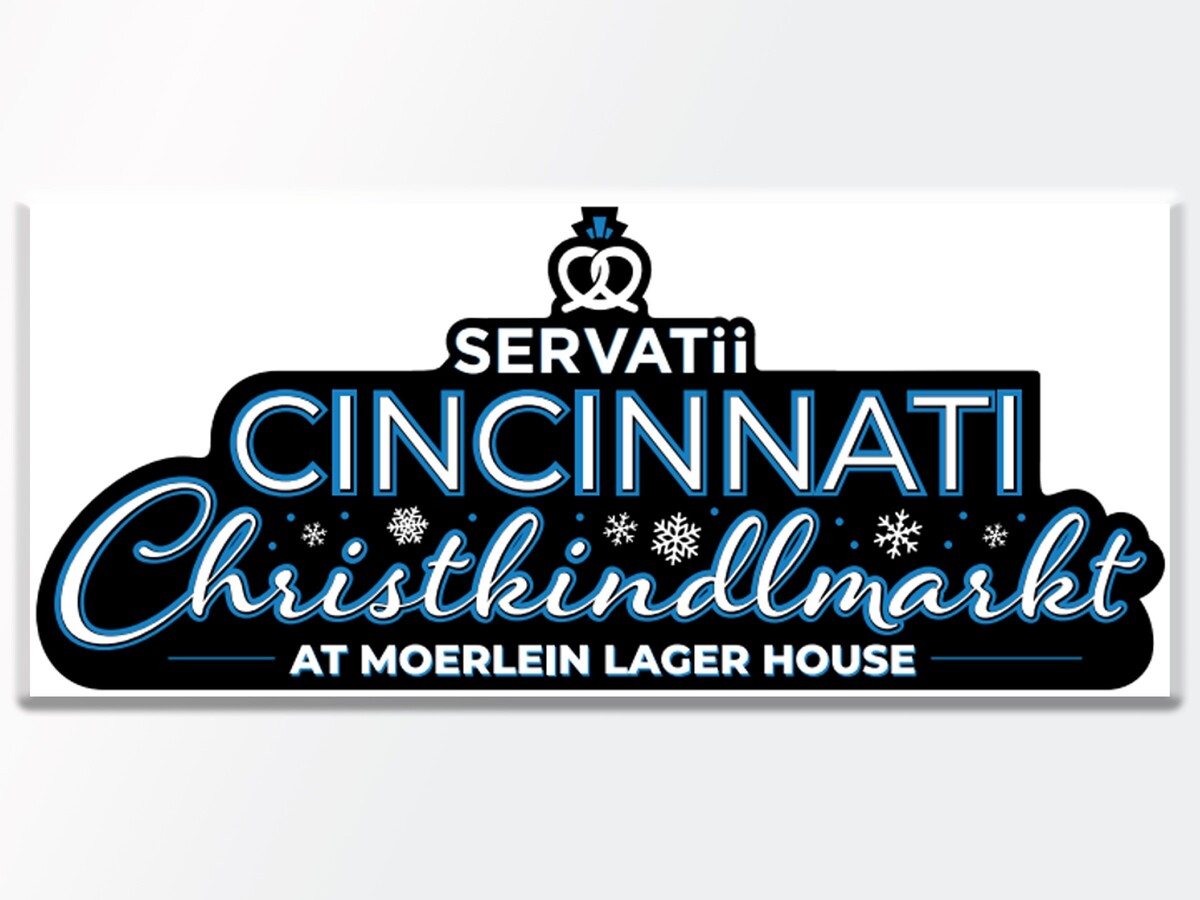 Contributed by Game Day Communications
CINCINNATI, OH --  Get ready to be swept away by the holiday spirit as the Servatii Cincinnati Christkindlmarkt returns for its triumphant second year! Nestled at the Moerlein Lager House on the enchanting Schmidlapp Event Lawn within Smale Riverfront Park, right next to The Banks, we're about to turn Cincinnati into the North Pole of festive fun!
Mark Your Calendar
From November 22nd through December 31st, including a New Year's Eve party, we're here to make your holiday season merry and bright. Opening every Wednesday through Sunday, and with a special surprise for Christmas week (except for Christmas Day), you won't want to miss this enchanting experience. Best of all, there's no admission fee – we're your passport to a winter wonderland without a cover charge!
Discover the Magic
At the Servatii Cincinnati Christkindlmarkt, your holiday dreams come to life:
Glide Down the 4-Lane Innertube Ice Slide: Brace yourself for the coolest slide adventure in the city! It's the ONLY one around, and for just $20, you can slide to your heart's content. Plus, gather your friends, because we've got awesome group discounts!
Experience Igloo Bliss on Our Boardwalk: Reserve your private igloo online – they're perfect for up to 14 of your favorite people. And here's the icing on the gingerbread house: each igloo booking comes with $300 in bonus gift cards to indulge in delectable food and drinks. Don't forget, Bengals home game days bring a special tailgate rate with the same gift card bonus!
Family Fun Wednesdays: Wednesdays are all about families! Kids aged 12 and under dine for FREE with the purchase of a slide ticket. It's a night of family bonding and festive memories in the making!
Themed Character Days: Elevate your visit on Wednesdays, Saturdays, and Sundays with themed character days, where enchanting characters make your experience truly magical.
Thirsty Thursdays: Raise your glass to Thursdays! We're offering half-price featured wine and bourbon every Thursday. Cheers to an unforgettable evening!
Tailgate Extravaganza: Arrive early for Bengals home games! The market swings open three hours before kickoff, and you'll receive $300 in bonus gift cards to fuel your game day excitement with an igloo rental.
Stay Warm in Style: Don't let the chill dampen your holiday spirits. Seek refuge in our cozy glass warming tents – the perfect retreat to warm up and savor the festive vibes.
Find Us at the North Pole of Cincinnati:
Our magical realm is situated right beside the Moerlein Lager House at 115 Joe Nuxhall Way, Cincinnati, Ohio 45202. Step onto the Schmidlapp Event Lawn in Smale Riverfront Park, just a snowball's throw from The Banks, and you're here!
Learn More:
For the full scoop on operating hours, dazzling entertainment, incredible promotions, a fantastic lineup of vendors, convenient parking, and more, dash over to our official website at http://www.cincinnatichristkindlmarkt.com. We keep it sparkling with regular updates, so you're always in the know!
Come one, come all, and let's make this holiday season sparkle and shine at the Servatii Cincinnati Christkindlmarkt! It's not just an event; it's a journey into the heart of holiday magic. Don't miss this opportunity to celebrate the most wonderful time of the year with us – we're ready to make your holidays unforgettable!
More News from Lebanon