Meet The Voice Many Of Us Grew Up Listening To
Image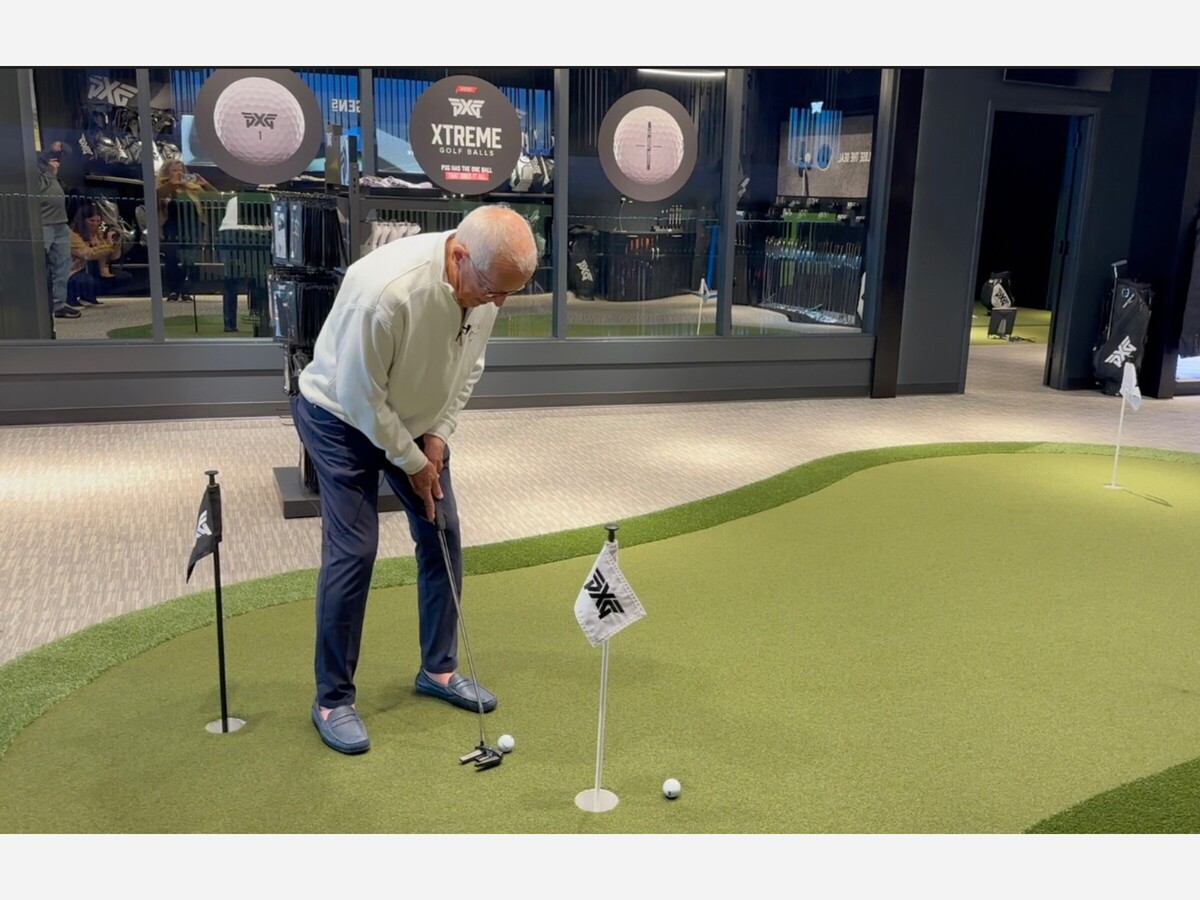 WARREN COUNTY, OH -- Last Thursday National Baseball Hall of Fame, Virginia Sport Hall of Fame, National Radio Hall of Fame and Reds Hall of Fame recipient Marty Brennaman was at PXG - Cincinnati to share his thoughts on which team he thinks will win the 2023 Word Series. 
So, why would the famous retired Reds' announcer be at PXG (Parsons Xtreme Golf) to share his baseball thoughts? 
First, Brennaman spent the majority of his broadcast career, which spanned from 1974 to 2019 when he retired,  calling Reds Baseball games. As a result, the man definitely knows baseball.
Second, now that he has retired, he is doing the other activity he loves — playing golf.  "I think it's the greatest game in the world," he said, standing with a putter in his hand at PXG's newest store in Cincinnati.
"My dad was a good player," Brennaman said, explaining how he was introduced to the sport that grew on him even more while in college. "When I went away to college, I'd get my classes at 8 o'clock in the morning so I'd be done by 10:30 or 11, and then, I'd go and play golf everyday." 
It wasn't until later in his broadcasting career that he was able to get back into the game. 
"When I got out of school and had kids and went to work, I got away from it," he said, explaining that it was about 30 years ago he got back into his swing. 
"I've been fortunate for I've played all over the world and most of the great golf courses here in the states," Brennaman said, adding ..."that's the great thing about being involved in sports because you can go into a city, they'll let you play in return for tickets."  
But Marty just doesn't play to have fun, he uses his love for golf to help raise funds and awareness for the Reds Community Fund, a program whose outreach has connected more than 45,000 kids and coaches to baseball through his Marty Brennaman Golf Classic. 
"That's one of the proudest things of my life... for a guy who can't play a lick to get his name put on a golf class," he smiled, adding, "it's the biggest single fund raiser they have every year, and it's one of my favorite highlights of the year."  
Talking of favorites, Brennaman explained that PXG Golf Store - Cincinnati is... "one the coolest places in the whole tri-state area... I've never seen anything like this. I'm a supporter of this company. I have a driver. I have a 5-wood and I've got a putter. And, I've played the golf course out in Scottsdale that Bob Parsons owns, who's also the owner of this company." 
Brennaman added when it comes to PXG and its equipment, "it's a great golf company... I've been thrilled with the golf clubs I have." To learn more about PXG Golf Store - Cincinnati and its state of the art technology for fitting click here.
More News from Lebanon