Warren Co SWCD: Official Collection Site For The 2023 Statewide Milkweed Pod Collection
Image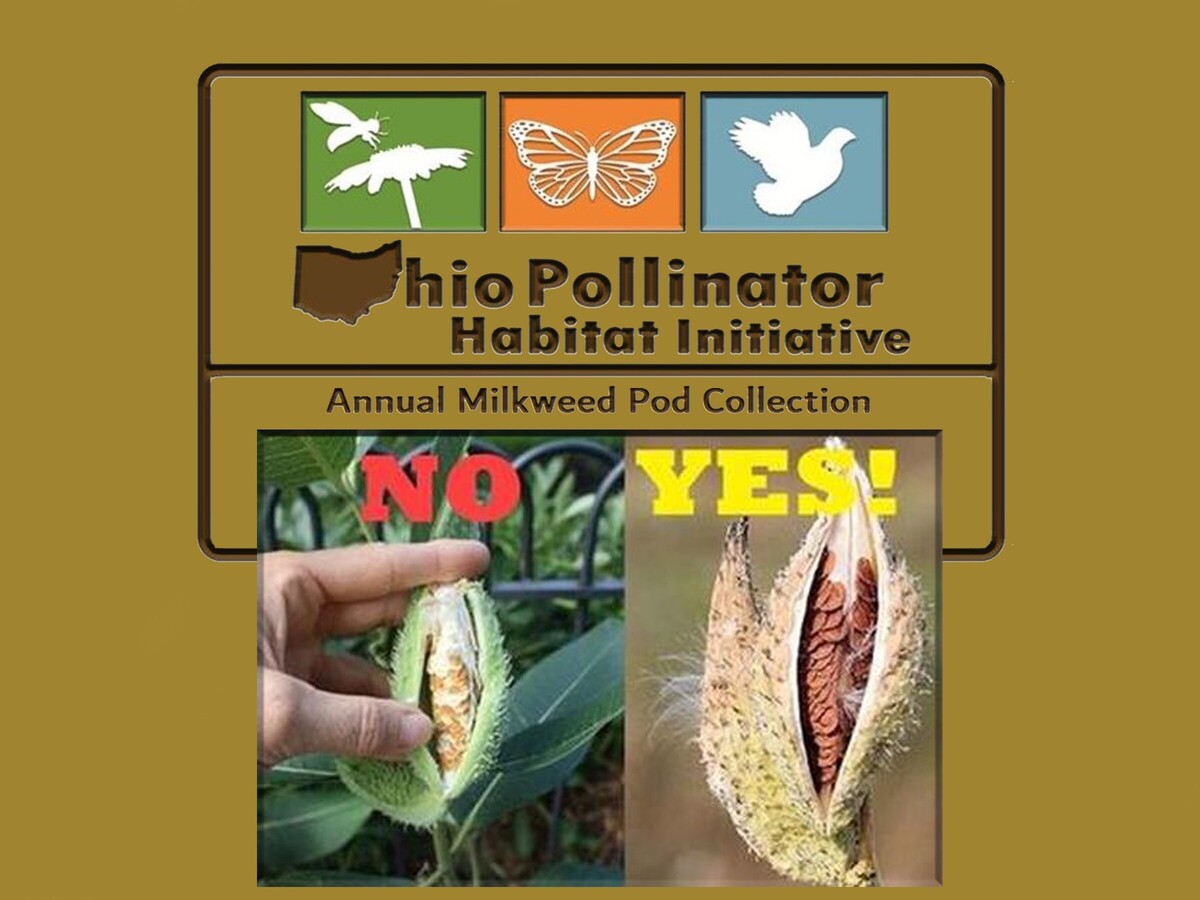 (Submitted by Friends of Warren for Warren County Soil Water Conservation District)
WARREN COUNTY, OH --  Milkweed is the sole host plant for monarch butterflies. This particular plant is lacking on the landscape and has had a direct effect on monarch populations. Warren Co SWCD will again be an official collection site for the 2023 statewide pod collection effort supporting the Ohio Pollinator Habitat Initiative. Seeds can be dropped off during normal business hours M-F 8:00a to 4:00p and placed in the green collection bin at Warren County SWCD located at 320 E. Silver Street, Lebanon, OH 45036.
​
Make sure to collect seeds when they are ready!
Pick them when they are dry, gray, or brown in color.
If the center seam pops with gentle pressure, they can be picked.
Make sure that before you collect seed, you become familiar with the common milkweed to avoid harvesting pods from similar plants such as hemp dogbane and swamp milkweed (see video below!)
It is best to collect pods into paper bags and put the date and county collected on the bag. Avoid using plastic bags because they attract moisture.
Store seeds in a cool, dry area until you can deliver to Warren Co SWCD.
Place bag in yellow and green collection bin
​Celebrate taking part in vital monarch butterfly conservation!
FOR MORE INFORMATION VISIT WARRENSWCD.COM
More News from Lebanon