Trivia Fun About Warren County
Image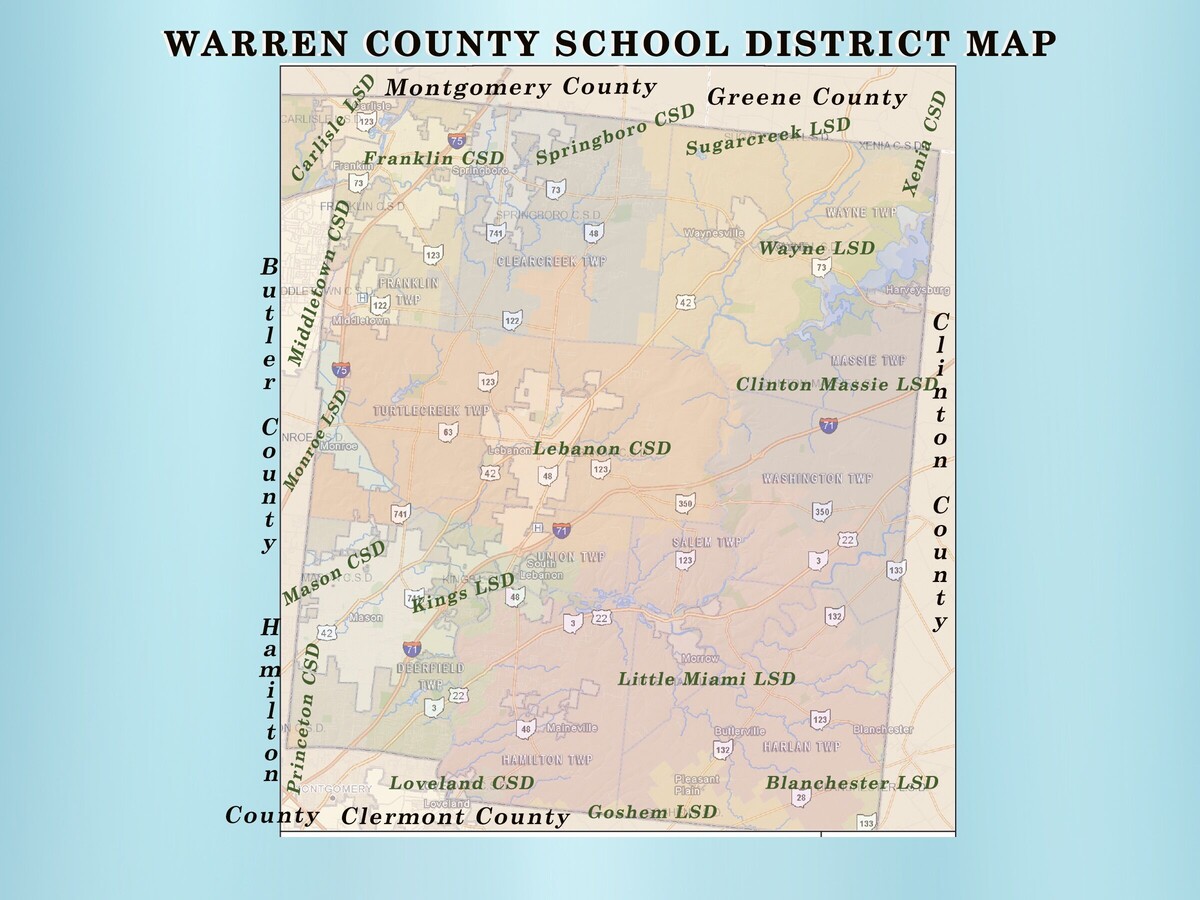 Warren County, OH -- When it comes to public education, Warren County is not lacking in school districts. The county is actually made up of 17 public school districts... with the majority of the districts overlapping a county or two. 
Only five school districts are contained within Warren County's boundaries: Franklin City, Lebanon City, Kings Local, Little Miami Local, and Wayne Local. 
Most of the school districts in the county over lap two counties. Both Carlisle Local and Springboro City have students in Warren and Montgomery County, while Middletown City, Mason City and Monroe Local have students in both Warren and Butler County. Sugarcreek Local (Bellbrook) and Xenia City have students in Warren and Greene County. And, Blanchester Local and Clinton Massie Local are made up of students from Warren and Clinton Counties.
There are actually three school districts that overlap into three counties. Princeton City has students in Warren, Butler and Hamilton. Loveland City is made up students from Warren, Clermont and Hamilton counties, while Goshen Local has students from  Warren, Clinton and Clermont counties.
Out of Warren County's 11 townships, Franklin Township holds the record for the most school districts. Carlisle, Franklin, Middletown and Springboro school districts are made up of students who live in Franklin Township. Also two of the county's larger private schools are in Franklin Township: Bishop Fenwick and Middletown Christian.
More News from Lebanon