Ways to Celebrate This Galentine, Valentine, Super Bowl Weekend
Image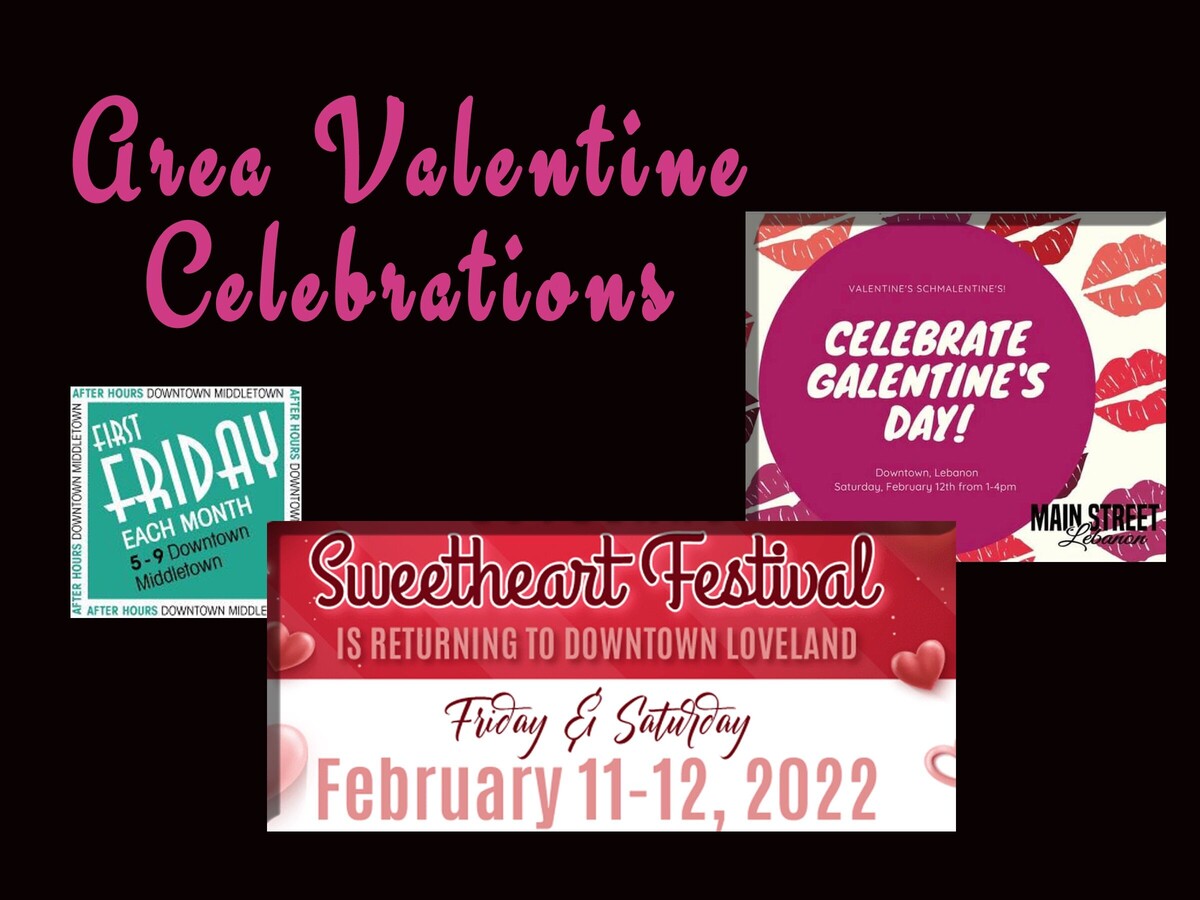 Warren County, OH -- Just a small reminder that the day after the Big Game Day next Sunday on February 13 is February 14, which is Valentine's Day. This means next weekend is Valentine's Day Weekend. 
To help celebrate the holiday that represent love and romance, a few of the area downtowns are holding special events.
Main Street in Lebanon is hosting its first event for 2022, Galentine's Day on Saturday Feb., 12 from 1PM to 4 PM.
"Every street in Downtown Lebanon is celebrating Galentine's Day," said executive director Rebecca Strole on The City Show.
Galentine's day is an event to celebrate female friendships Strole explained, adding that the tag line is … "leave your husband or boyfriend at home. Grab your gals and come out and celebrate female friendship in Downtown Lebanon."
According to Strole, the majority of the shops and restaurants in Downtown Lebanon are participating and a participation lists can be found on Main Street in Lebanon's Facebook Page. https://www.facebook.com/Mainstreetlebanon/photos/10158530467266512
Each business will have its own Valentine special it will be promoting… "something specific to their brand," she added.
Some shops will have a Valentine's Day theme sale, some will have sweet treats, some will have cocktails (and mocktails, for it is a family friendly event) and some will do cards, said Strole.
"It's a fun shop and sip afternoon," Strole added.
Just south of Lebanon, is the city that might be synonymous with Valentine's Day...Loveland.
The city is well known for the Loveland Sweetheart Festival that this year runs from Feb., 11- 12 in the Downtown Foundry Plaza.
The free fun family event includes: a special effects light show, live entertainment, the Palace of Sweets, a kid's zone, interactive art projects, food trucks, the Little Miss Valentine and Little Mr. Cupid Contest, the Loveland Pub and Beer Hall and of course… the Tunnel of Love.
There is also the Loveland Sweetheart Classic 4 Miler Race on Saturday at 2:30PM. For event schedule and more information visit…. https://www.visitlovelandco.org/sweetheartfestival/
Due to bad weather this past weekend, the City of Middletown rescheduled its First Friday event to this Friday, Feb., 11 from 5PM to 9PM.
First Friday happens on the first Friday of the month and has become reason for Downtown Middletown neighborhood businesses, boutiques, eateries, & galleries to keep their doors open later for shoppers and diners.
This months theme is Love Middletown. Whether it is a vintage Middletown piece of gear or brand new item, wear it or bring it to receive special discounts and incentives at participating downtown business.
Bit of Trivia: The Downtown Middletown DORA District, is Ohio's first designated outdoor refreshment area. It is in operation 7 days a week from Noon to Midnight. For more information about how the DORA works, and the boundaries, click here.
Then, Sunday is Super Bowl LVI where the Cincinnati Bengals will take on the Los Angelas Rams on Feb., 6:30 PM airing on NBC.
NBC - Dayton, WDTN channel 2
NBC - Cincinnati, WLWT channel 5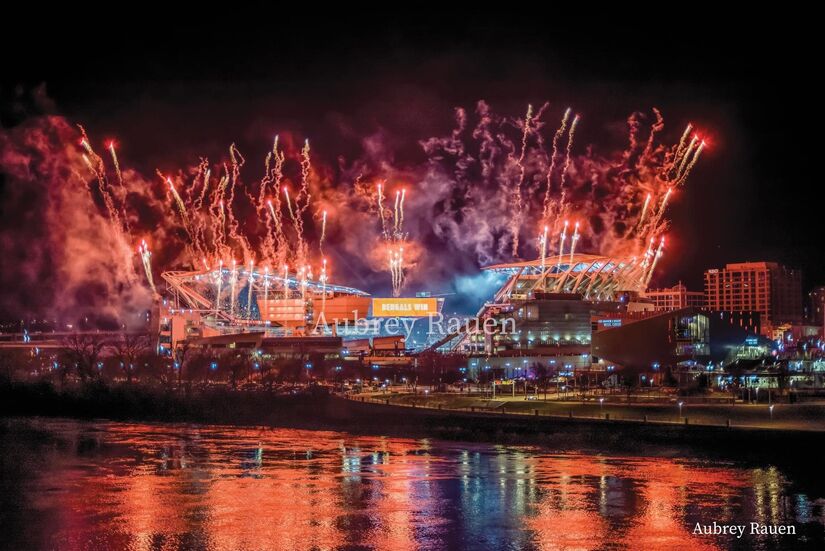 Contributed photo from Aubrey Rauen. To purchase a print of this or some of her other mazing photos of Cincinnati visit https://www.facebook.com/AubreyRauen.Photography