Legacy Christian School Wins State Championship Two Years In A Row
Image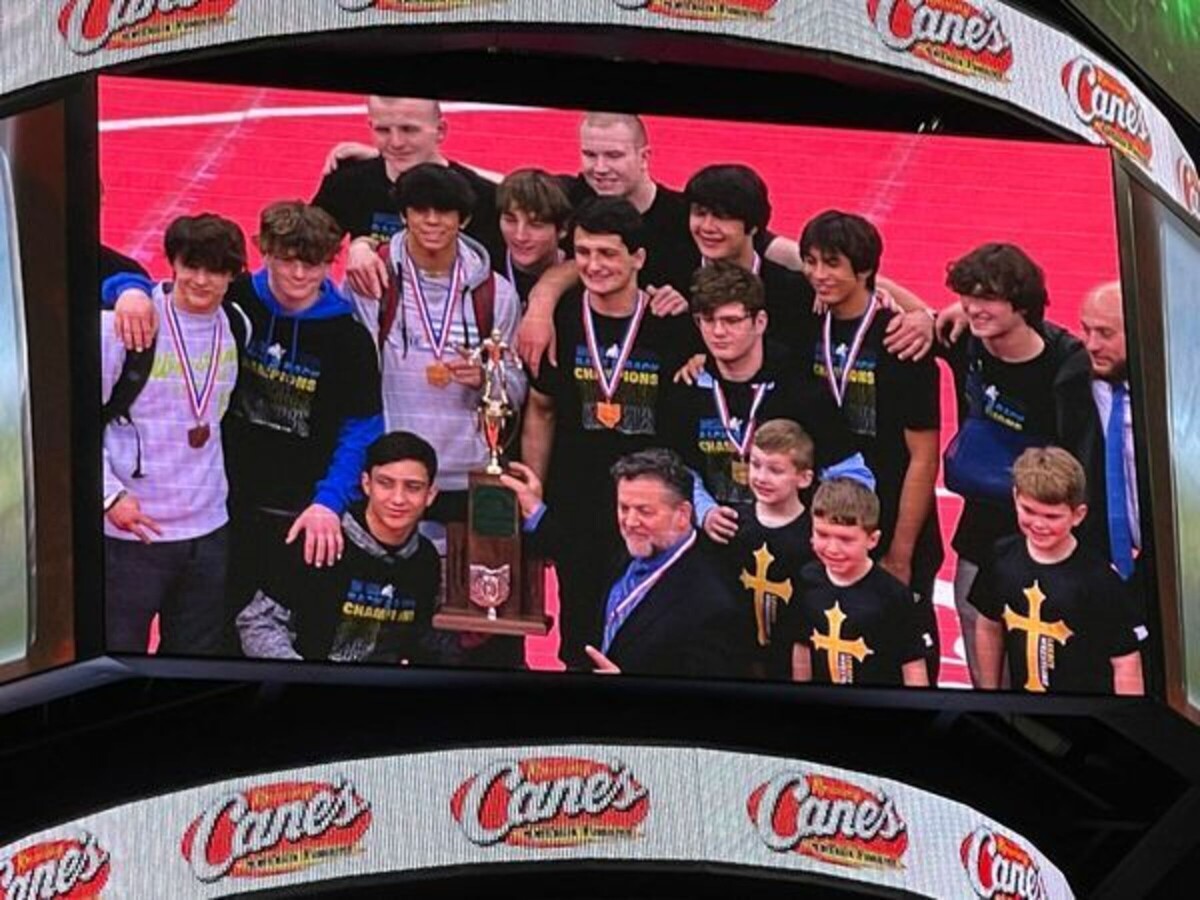 WARREN COUNTY, OH -- Legacy Christian Academy's Wrestling Team took 1st place again this year in Division 3 Wresting at the State Tournament held last weekend in Columbus at the Jerome Schottenstein Center at The Ohio State University.
What makes this a Warren County story is that five of the seven winners live in Warren County.
On top of becoming a 3x State Champion this weekend, Senior Gavin Brown from Lebanon won his 150th career match and finished his high school career with 151 wins!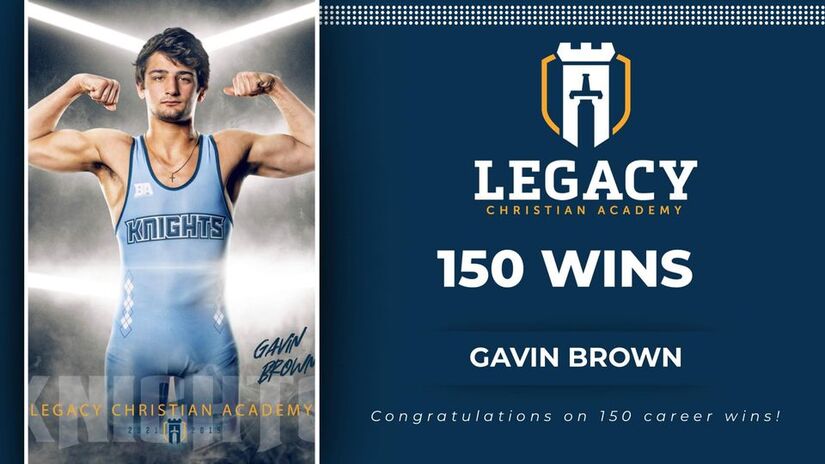 Brown will be heading to The Ohio State University on a wrestling scholarship this coming fall.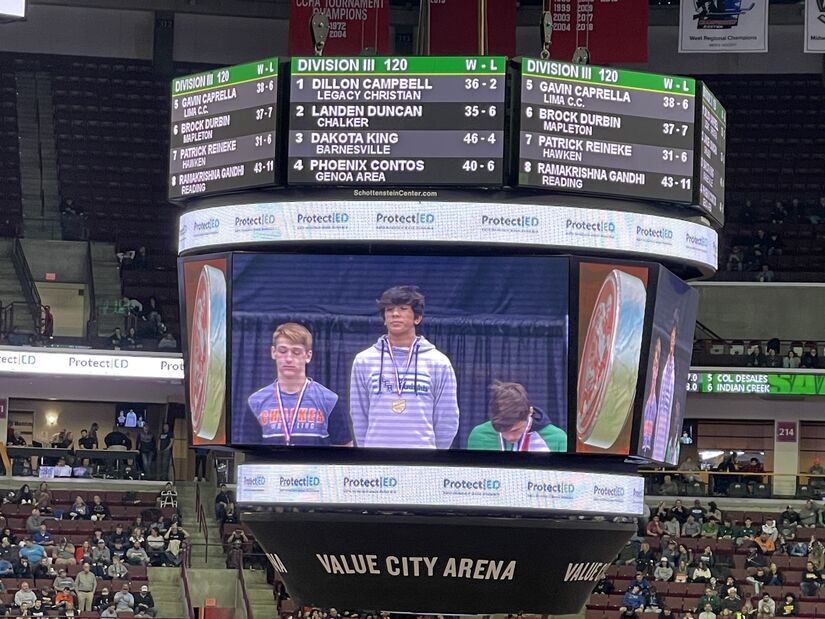 Dillon Campbell from Springboro took 1st place in 120 lbs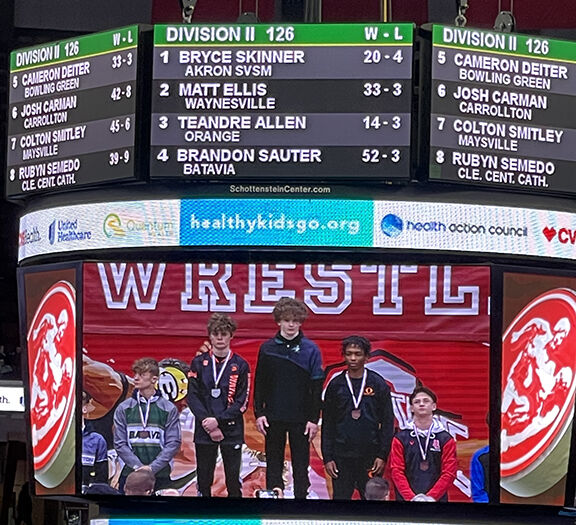 Returning State Champion Matt Ellis lost a hard match at 126 lbs taking 2nd this year.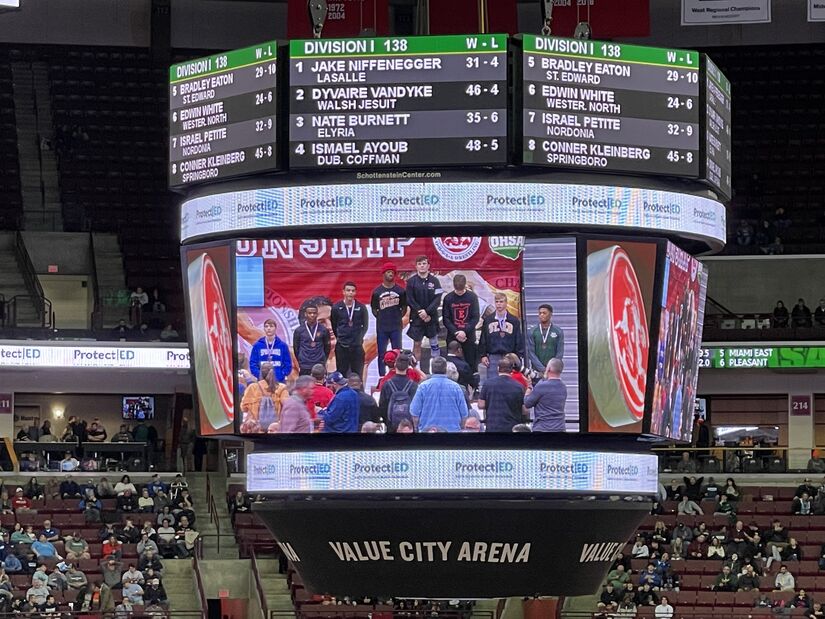 Connor Kleinberg from Springboro placed 8th - 138 lbs.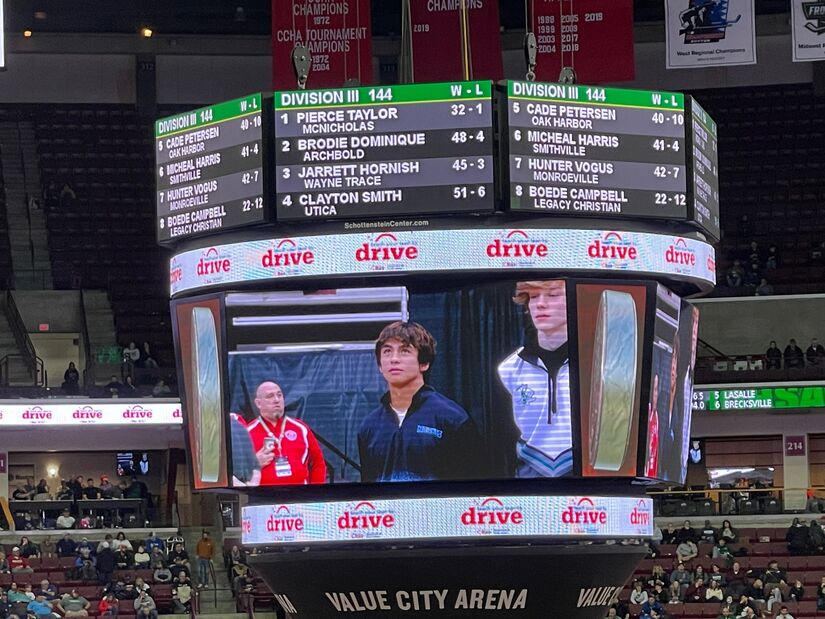 Boede Campbell from Springboro placed 8th  - 144lbs.
Congratulations Knights from the Warren County Post and thank you Missy Miller for some great photos.