Image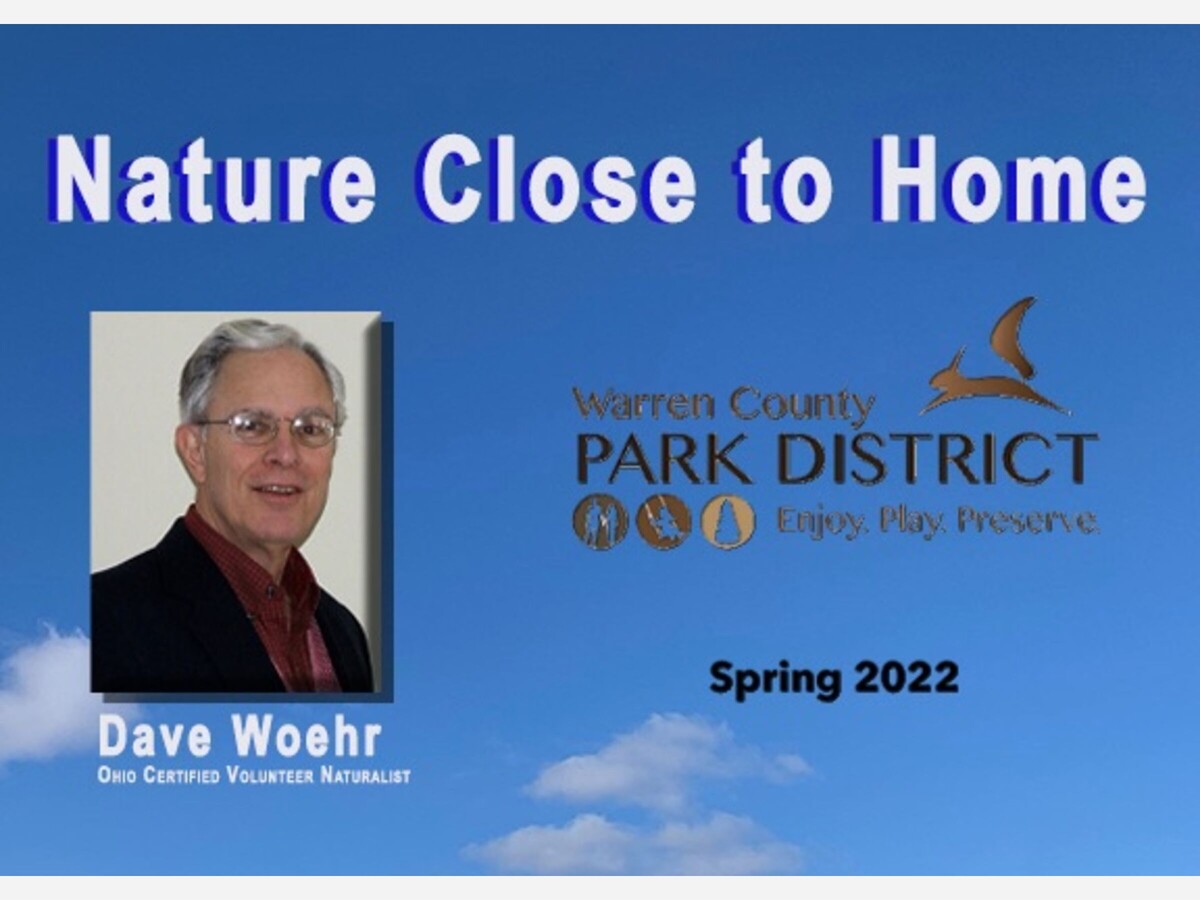 WARREN COUNTY PARK DISTRICT, OH -- There are several species of morels that grow in our area much to the delight of those who enjoy hunting them for fun and for food. The morels are early spring mushrooms with a distinctive appearance that gives them the nickname "sponge mushroom" among others. They range from the size of a thimble to the size of a soft drink can.
The crinkly cap is somewhat conical atop a thick cream-colored stem that grows out of the forest floor. Morels prefer the moist rich soil of mature woodlands where they may be in a symbiotic or saprophytic relationship with trees. But, they also may occasionally show up in partially shaded mulch beds and lawns.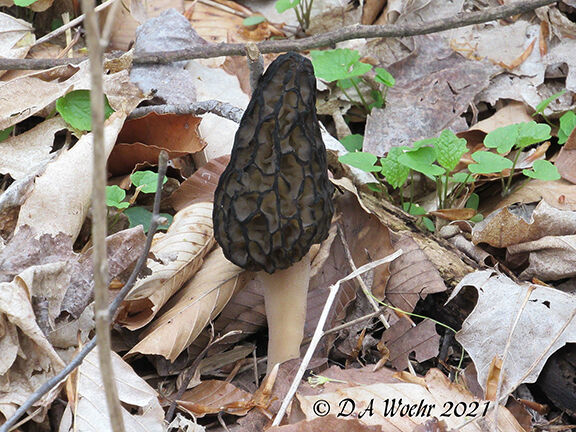 The Black Morel (Morchella elata) is usually the first to appear beginning in April followed later by the Gray Morel (Morchella tomentosa), and finally the Yellow Morel (Morchella esculenta) by the end of May or early June.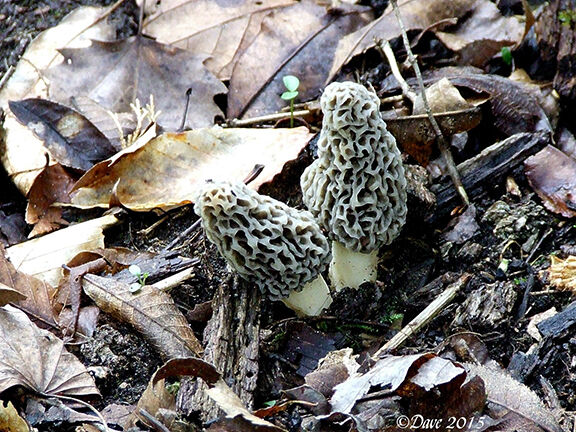 They are considered a culinary delicacy and pair well with a filet mignon and a glass of merlot. There are other morel species differing in size, shape, and color from those just mentioned. Some are toxic, so picking and consuming morels is not advised for the novice mushroom hunter for whom the grocery store would be a better procurement source.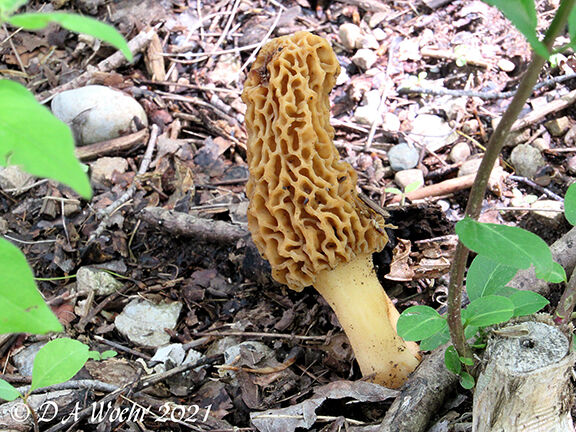 Harvesting morels is strictly forbidden in nature preserves as well as in many parks. A friendly private property owner may be the key to getting access to good morel hunting grounds. They have been known to be harvested in large quantities and sold for $50 a pound and even more.