FWCPD Met in Person for First Time Since Pandemic to Hear About All the Planned Summer Activities
Image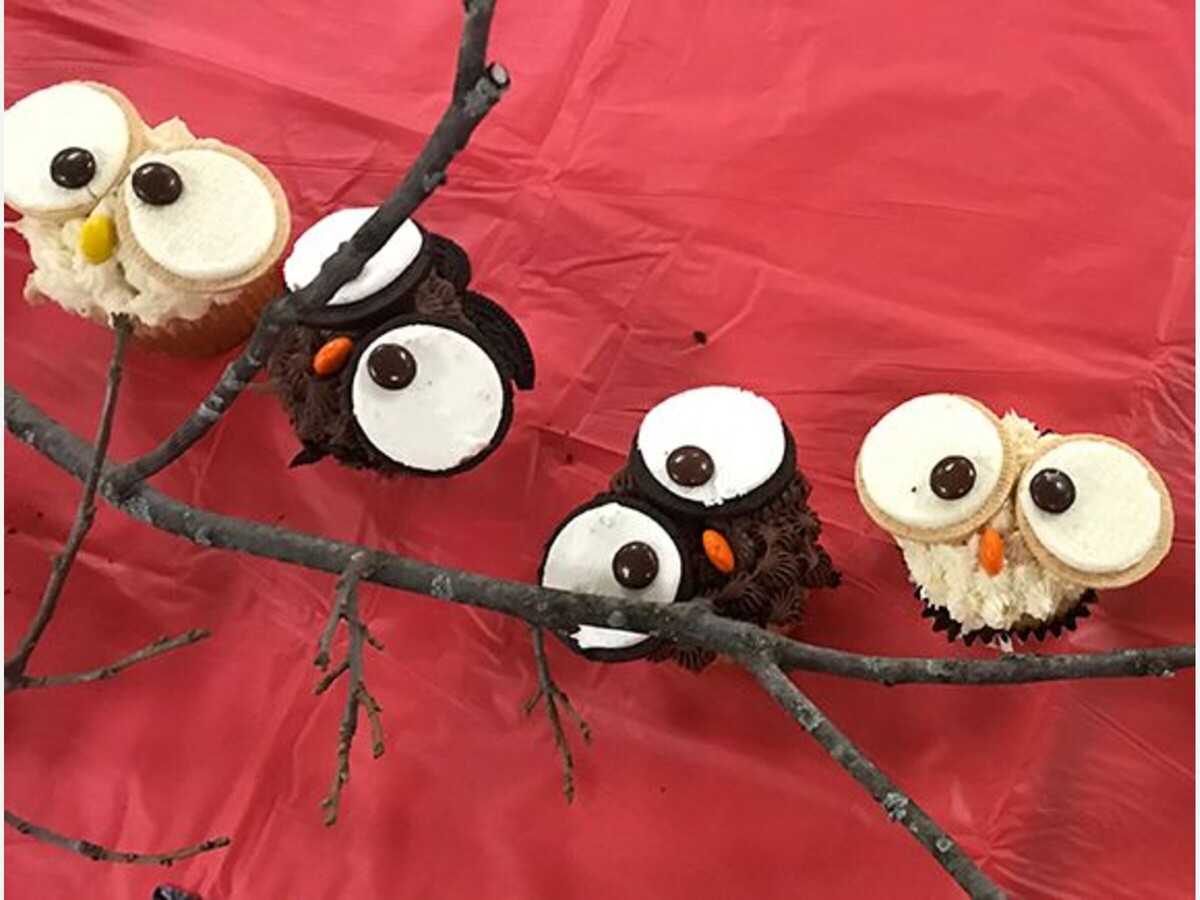 WARREN COUNTY PARK DISTRICT, OH -- Members of Friends of Warren County Park District, who met for the first time in person earlier this month since the 2020 pandemic, were updated on summer activities and met the new park district commissioner.
At the beginning of meeting, newly appointed Warren County Park District Commissioner Wendy Monroe met with the members for a meet and greet. Monroe shared with the members that the park district commissioners are looking at doing a new 5-year plan for the parks since  much has changed over the several years.
Some of the changes are new park parcels that are in the works for the county to purchase, more people using the parks and the demand for more park programs for the county citizens.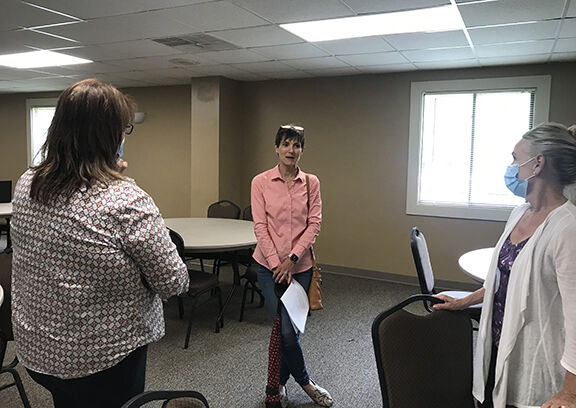 Shannon Russell Pennington, Naturalist for the Warren County Park District, shared a list of activities that are happening in the park this summer, with two beginning Memorial Day. Both The 100-Hours-Outside tracking and the iNaturalsit Summer BioBlitz begin on Memorial Day and runs through Labor Day (9/5/22). 
Both these programs are designed to help people of all ages get outside for fresh air and enjoy nature. The BioBlitz is also a fun citizen science project that helps a person identify plants and animals. The BioBlitz app can be downloaded for free. Just visit www.iNaturalist.org. (iNaturalist is a joint initiative of the California Academy of Sciences and the National Geographic Society)
For the 100-Hours-Outside challenge, a flyer has been created to help track a child's hours and activities outside. It can be turned in at the end of the challenge to the park district for rewards. (Also Pinterest has activities that can be done during the 100-Hours-Outside challenge to keep children busy and entertained.)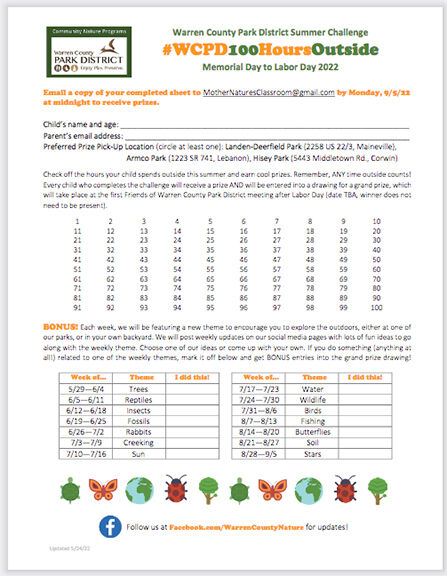 For a list of other activities coming up in the county parks, visit www.FWCPDOH.com