Travels with Paul: Covered Bridges of Southwestern Ohio
Image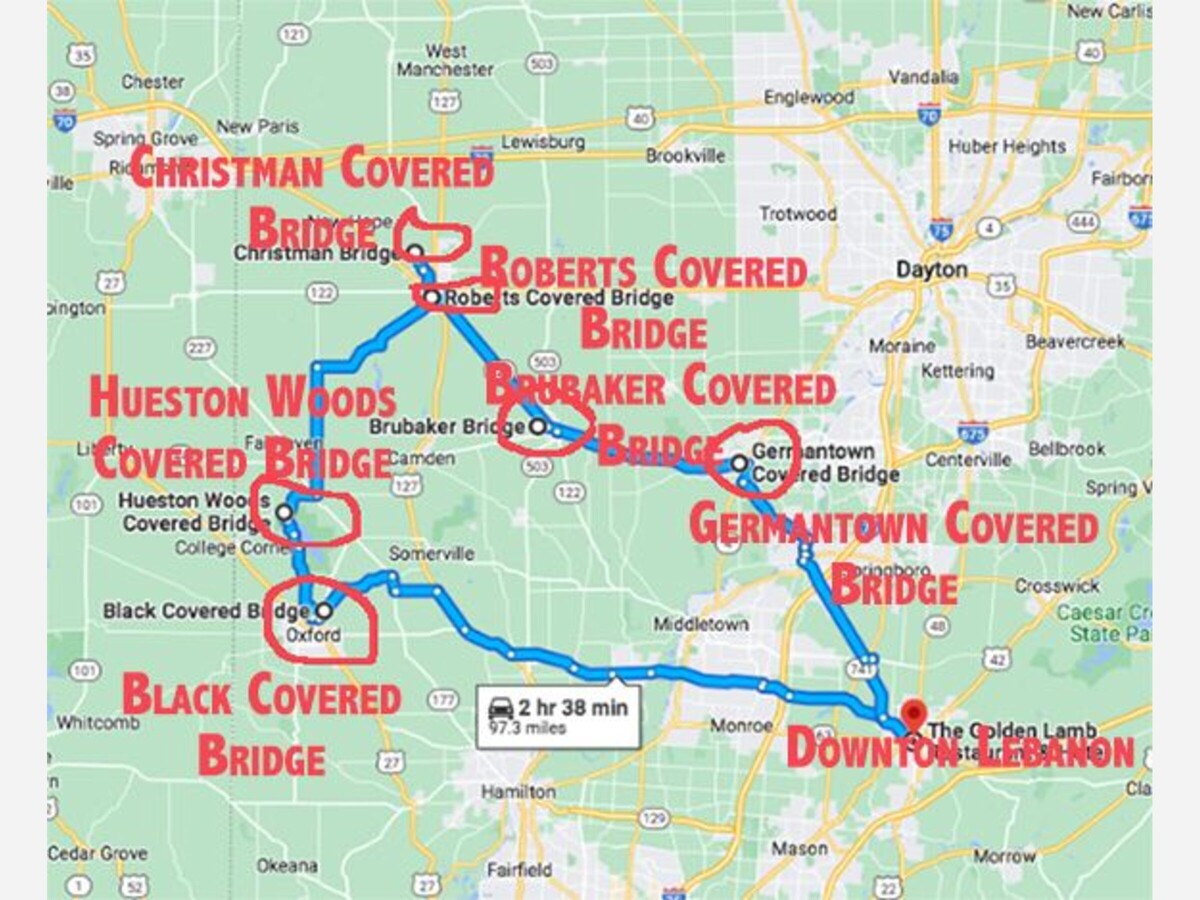 WARREN COUNTY, OH --  Want to journey back in time? Follow Paul's picture gallery of some of these beautiful covered bridges that can still be seen and visited on a nice summer day trip through southwest Ohio. All six bridges can be seen in one afternoon!
Black Covered Bridge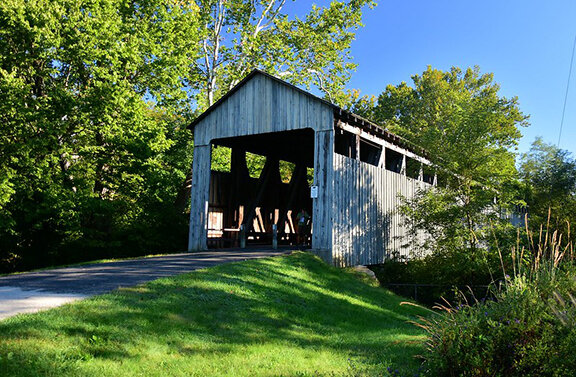 One of the few remaining covered bridges in southwestern Ohio and the only one in Butler County on its original site, the Black Covered Bridge (Pugh's Mill) was built in 1868 to give access to a saw and grist mill owned by James B. Pugh on Four Mile Creek (Talawanda).
Pugh's Mill ceased to operate after two decades, and the name of the span gradually changed to Black Bridge, likely because there was a white covered bridge located downstream. The Black Covered Bridge is recognized as one of the longest and most impressive of Ohio's covered bridges. It is unique for its combination of two truss types – Childs and Long – within a single structure. To learn more about the bridge click here. To see more of Paul's photos click here.
Hueston Woods Covered Bridge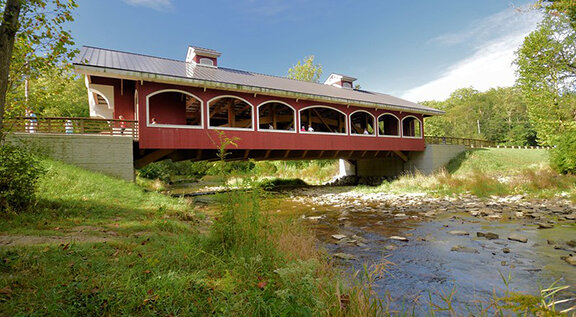 The bridge is a single span modified Burr Arch design, timber-covered structure with reinforced concrete foundations spanning 108 feet. A six-foot covered walkway is located on each side of the bridge to provide a safer area for pedestrian traffic, along with a scenic viewing area of Four Mile Creek. For more information on the bridge click here. To see Paul's photos click here.
Roberts Covered Bridge 1829
The Roberts Covered Bridge is a Burr Truss covered bridge in Preble County, Ohio near Eaton. It was built in 1829, and was listed on the National Register of Historic Places in 1971. It is the oldest covered bridge in Ohio. To see Paul's photos click here.
Christman Covered Bridge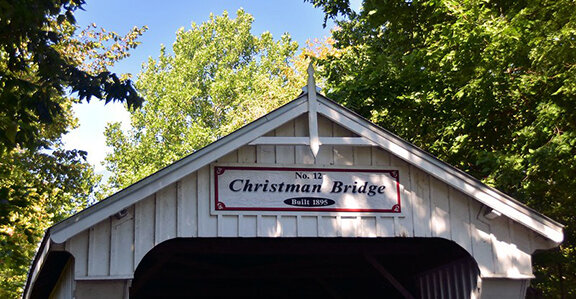 Just northwest of the city of Eaton sits the Christman Covered Bridge. It is a historic covered bridge that carries Eaton-New Hope Road over Seven Mile Creek in Washington Township, Preble County, Ohio. To see more pictures from Paul of the Chirstman Covered Bridge click here.
Brubaker Road Covered Bridge 1887
Brubaker Covered Bridge runs across Sandy Run, to the west-northwest of Gratis Township, Preble County, Ohio. It is 85 feet in length and was built in 1887 by Everett S. Sherman. The bridge is of Childs Truss construction. To see more photos from Paul click here.
Germantown Covered Bridge

In addition to this amazing covered bridge, checkout more information about Historic Germantown Places click here. To see more of Paul's photos click here.