WC Park District Host FREE Fall Concert and Family Fun at Landen-Deerfield Park
Image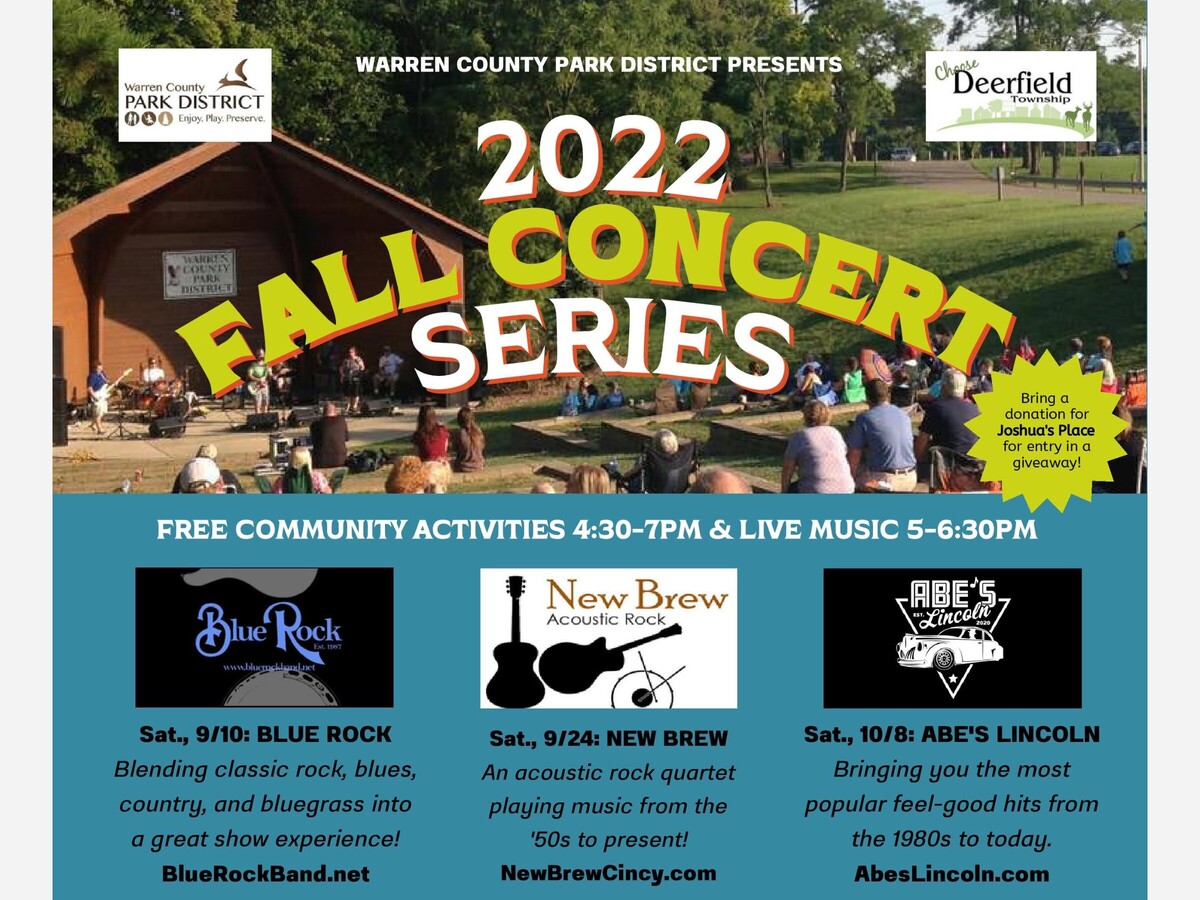 MAINEVILLE, OHIO-- The second concert in its three series FREE Fall Concert Series is happening this Saturday September 24, at Landen-Deerfield Park.
New Brew will be performing live on the amphitheater stage starting at 5PM and ending at 6:30PM. New Brew is an acoustic rock quartet that plays music from the '50s to the present.
There will also be some fun family activities available for kids starting at 4:30 pm going till 7 pm. 
Marco's Pizza is scheduled to be on hand for anyone who wished to purchase food and drinks.
For more information visit FWCPDOH.COM.