Image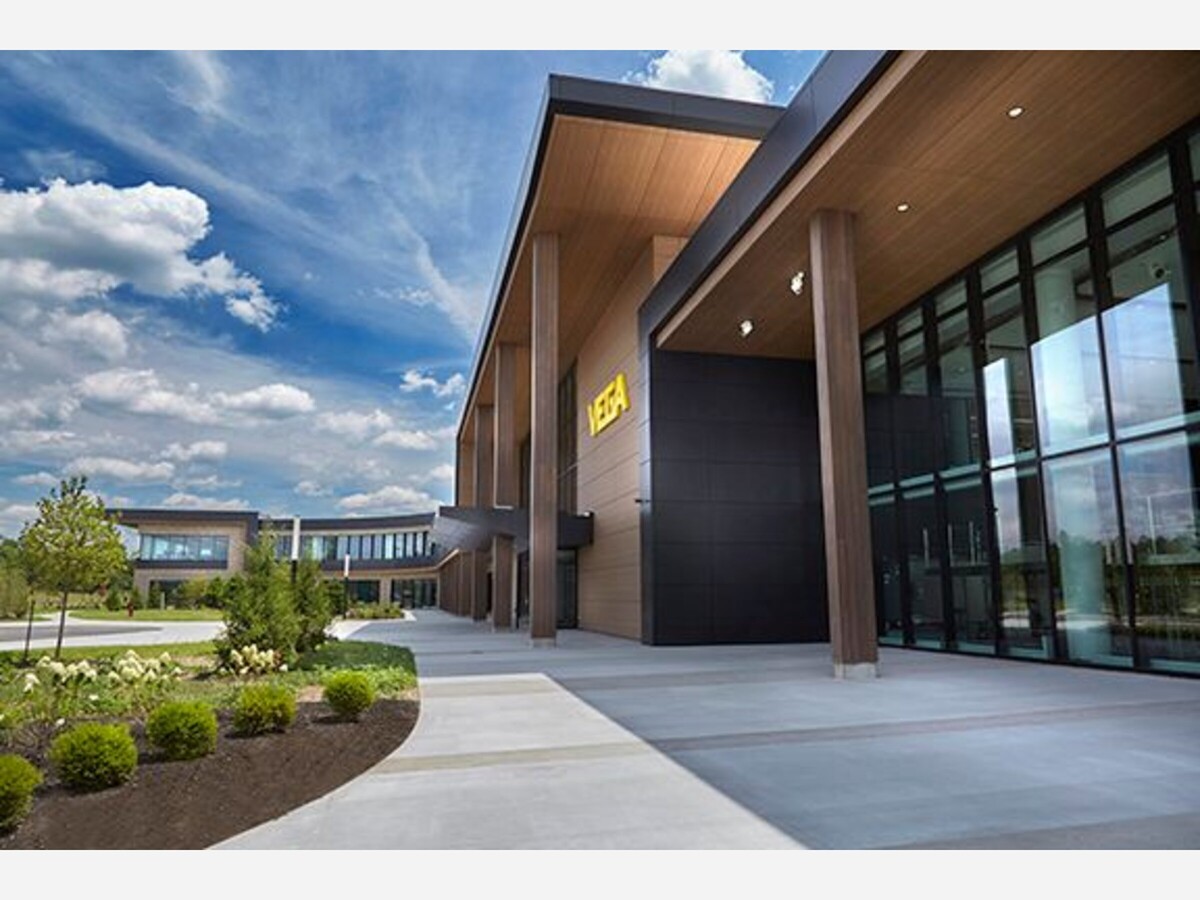 MASON, OH -- In June, the industrial measurement instrumentation manufacturer VEGA Americas began moving from its headquarters in the Oakley area of Cincinnati to its new home in Mason.
"It's not manufacturing people imagine," said Marketing Manager Jasilyn Fuller as she explained what VEGA employees create. "We manufacture level and pressure measurement instrumentation."
While VEGA does not create a consumer good..."Our products help produce the consumer goods. Our products are the cog in the wheel," Fuller said.
VEGA creates the level and pressure measuring sensors that provides information and data on whats happening in a process.
"These are devices that measure the level of a raw material or a produced material in a bin …...or a tank or a silo. It really can be for any industry that you can imagine... grain silos, flour, cake batter, waste water, drinking water, oil refineries, chemical plants, pharmaceutical production, and even military application," Fuller explained.
Fuller explained what a VEGA apparatus does. "Let's take an oil refinery. As oil is being refined into gasoline, we have measurement points all along there to keep the refinery safe... to keep the refinery efficient. They know they are not going to over fill their vessel or that they are not going to run dry."
This device allows the person, who is controlling the process, insight to what is happening.
Located in its brand new state of the art 230,000 sq.ft. building is VEGA's 130,000 sq. ft. crisp, clean, natural light bright and climate controlled manufacturing facility to create the precise instrumentation.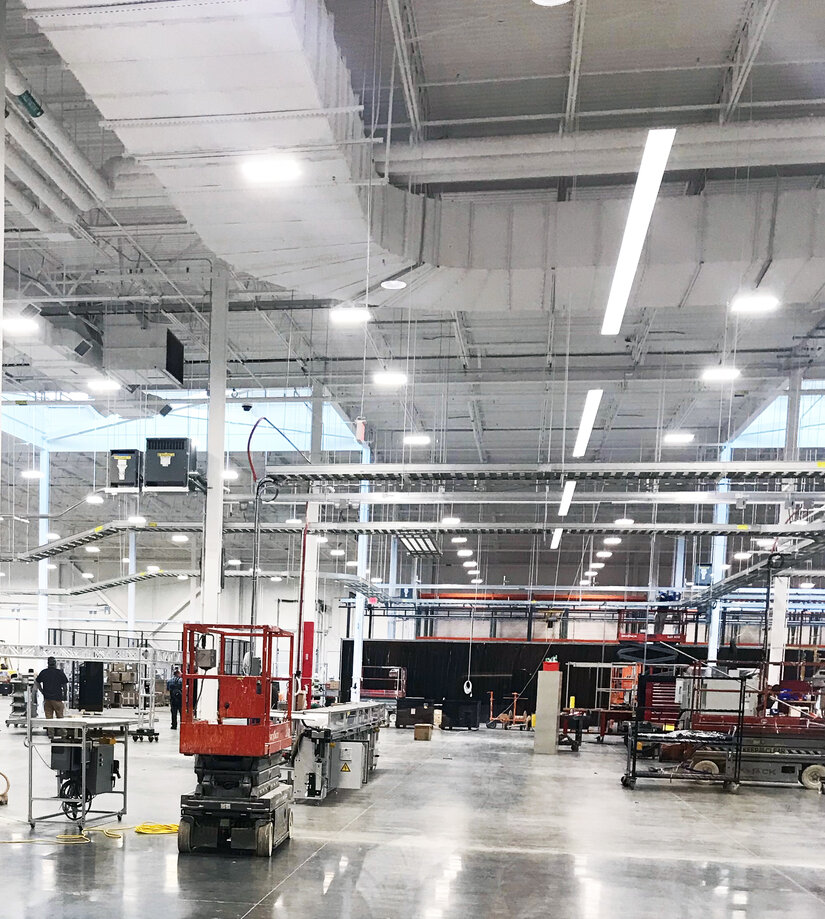 "Our goal is to be completely moved out of Oakley and to have everything here by the end of August," Fuller added.
At VEGA's Oakley site, the campus consisted of three separate buildings, but now at its new 49-acre location, there is just one building that houses the manufacturing, the shipping and receiving area, and the North American corporate offices. Also under this buildings roof is a full cafeteria, a large dining area, a game room and a 24/7 gym that can be accessed even when the building is closed.
"Investing in their people is just one of the many things that VEGA does great," said HR Manager Heather Jackson.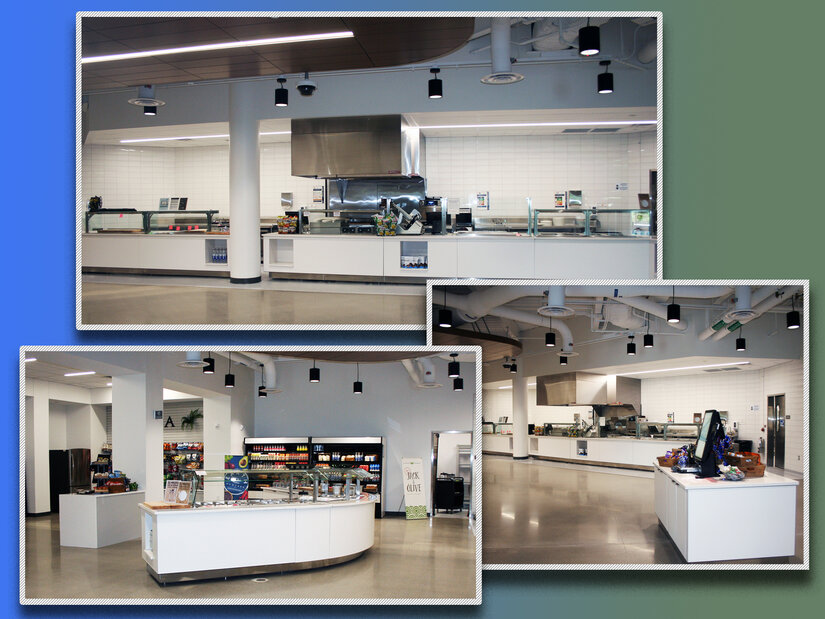 When VEGA moved..."We brought our employees with us… everyone who wanted to come came...and that's exciting because that speaks a lot about our culture here at Vega... There were a few who did not make the move due to distance but the majority did," Jackson explained.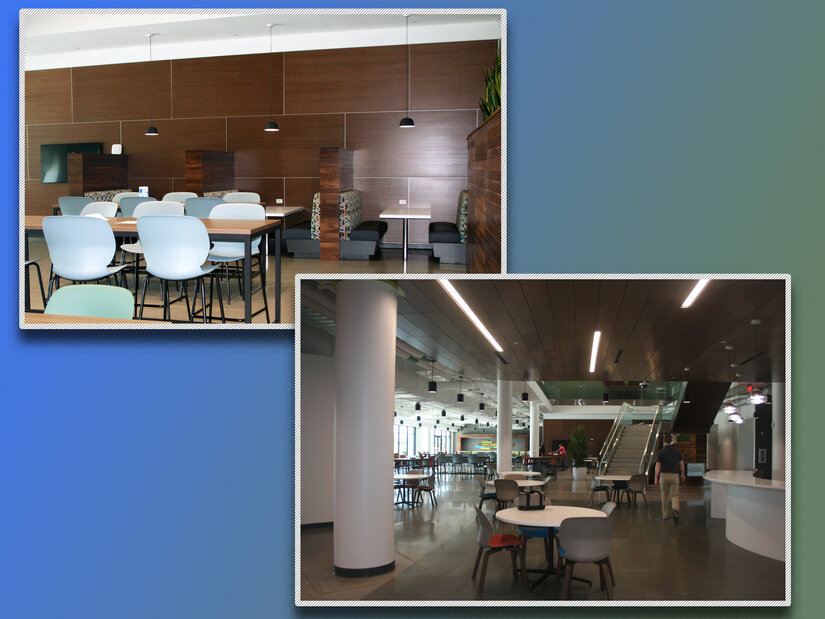 Currently, VEGA employees approximately 380 people, but they are looking to fill about 20 new positions.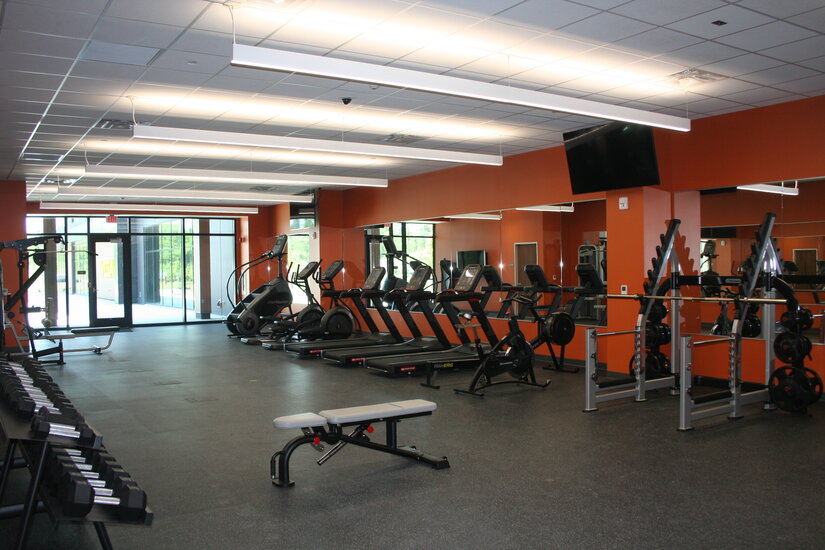 "These are new positions due to growth opportunities," Jackson added.
Many of the positions that VEGA has opened are currently in the manufacturing area, said HR Generalist David Hensley.
"We are looking for people with a GED or high school education. We would prefer some experience inside the field or the hobby or excitement of liking the mechanical aptitude of building and creating," Hensley noted.
VEGA is looking to fill positions in mechanical assemblers, shipping and receiving specialist, pre-pack and inventory specialist, along with a few inside sales roles.
Starting pay for a mechanical assembler is $18.50, and the shipping and receiving and pre-pack and inventory starting pay is $18.25.
Along with the pay, full benefits start on day one of employment and VEGA offers a tuition reimbursement plan for those wanting to further their education.
"When we have open positions in VEGA, we fill about 45 percent of them internally. So, getting in the door at VEGA could lead to a career path and a life time employment relationship and that's exciting about VEGA. We really value our people," Jackson explained.
VEGA is about the work culture and its people. "We want people to want to be here. It's not just to clock in and clock out... it's a VEGA thing," said Fuller.
VEGA has a Home of Values Event. This is …."where every employee from every location across the world is going to be going to the headquarters in Germany to see headquarters to meet the people in Germany... to meet each other so that we can better communicate across country lines with each other. Everybody gets to go...custodians, assembly line workers, managers and even HR people," Jackson said.
"As a matter of fact , we just had 80 people go over to Germany to learn the values of VEGA. And, we are going to be doing that for the next few years. Over the next four years, every employee will have been to Germany to learn more about the global organization and the values that are important to the organization," Fuller added.
If constantly being curious is in your DNA, you might find that you fit in well with VEGA's culture, because... "curiosity is one of our values," said Jackson.
VEGA America is located at 3877 Mason Research Parkway in Mason. "If interested in applying to work for VEGA, visit our website Open Positions at VEGA," said HR Coordinator Megan McConnell.
---
---
About VEGA….

In 1950 Philip Ohmart founded a company under his name "Ohmart" in Cincinnati that specialized in radiation-based instrumentation for level and density measurement in America.
Nine years later across the Atlantic in Germany, Bruno Grieshaber founded an innovative measurement technology company — VEGA Grieshaber KG.
The two companies created joint venture in 1998 when Ohmart started manufacturing VEGA licensed products in North America. This allowed Ohmart to offer its customers the benefits of many measuring principles while VEGA benefited from Ohmart's expertise in radiation-based technology.
In 1999, the German company acquired 50 percent of Ohmart, which then it changed its name to Ohmart VEGA.
Today the company is called VEGA Americas after Ohmart became a 100 percent subsidiary of VEGA via purchase contract around 2008. Fuller explained that VEGA is a German word, which basically stands for Sales of Electronic Apparatus and Devices.
So why did VEGA move from Cincinnati to Mason?
"What was important to our ownership in Germany was that we could build a facility that would scale for us into the future. Our company VEGA does not look into the next five to ten years, we look into the next 50 years and forward... into the next generations of continuing the business. It was important to VEGA to find a location that would allow that growth in the future. There was a minimum acreage they were looking for. They wanted a green field opportunity and not to take over an existing building because they wanted to build a facility that would scale into that future mark... meaning it was built for what we needed…. Built for growth," said Fuller.
Fuller added that VEGA has plans in the future to build a bike path on its property that attaches to Mason's Bike Path that eventually leads to the Little Miami River Bike Path.
Today, VEGA is in 24 countries said Marketing Content Specialist Craig Nieman. 
More News from Mason