One Week to Go to Reach 5,000 Pairs of Shoes for HART
Image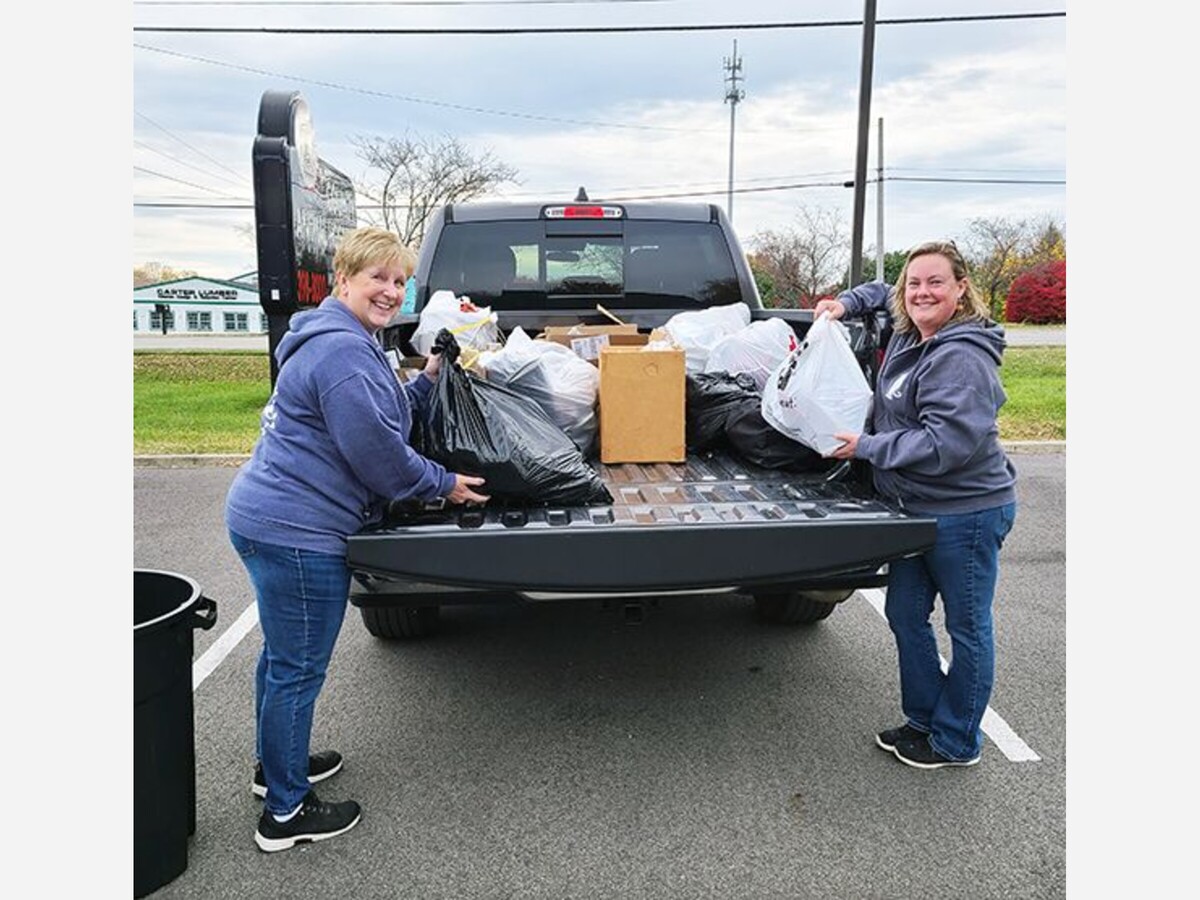 WARREN COUNTY, OH -- "We appreciate and thank everyone who has donated so far to our second annual shoe drive fundraiser," said HART Volunteer/Fundraising Coordinator Brenda Porter.
HART has collected approximately 3,000 pairs of shoes and boots and has only one week to go to reach its goal of 5,000 pairs.
"No donation is too small, and as the attached graphic shows, every pair counts and enables us to provide food and veterinary care to the HART animals awaiting their forever homes," Porter explained.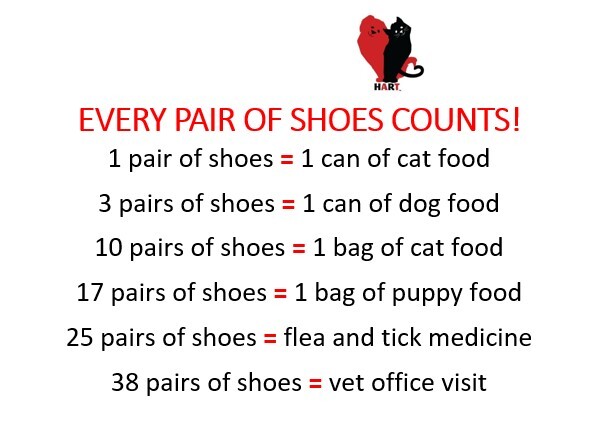 HART is asking everyone to take a look around their homes and if they have any unwanted shoes or boots, in any size or style, to please donate them to the HART and 'Sole' Fundraiser.
Shoes can be dropped off at any of these collection points thru Friday, November 4th:
County Animal Hospital – 1185 Reading Road, Mason 45040 (during business hours)
Doggie Paddles, LLC – 10248 Dixie Hwy., Florence, KY 41042 (during business hours)
Doyle Residence – 7176 Zenith Court, Liberty Twp. 45011 (leave on porch)
Goodpaster Residence – 797 Canute Court, Maineville 45039 (leave on porch)
Illuminate Family & Cosmetic Dentistry – 11333 Springfield Pike, Cincinnati 45246 (Mon. & Fri. 7am-2pm; Tues., Wed. & Thur., 8am-5pm)
Maier Residence – 5264 Ralph Avenue, Cincinnati 45238 (leave on porch)
The Healthy Bee (formerly Monroe Nutrition) – 117 South Main St., Monroe 45050 (during business hours)
"We'll wrap-up our fundraiser with a 3-hour drive-thru shoe collection on Sunday, November 6th, from 10 a.m. until 1 p.m. at County Animal Hospital, 1185 Reading Road, in Mason," Porter added.