Conrad Is Ready For His Forever Home
Image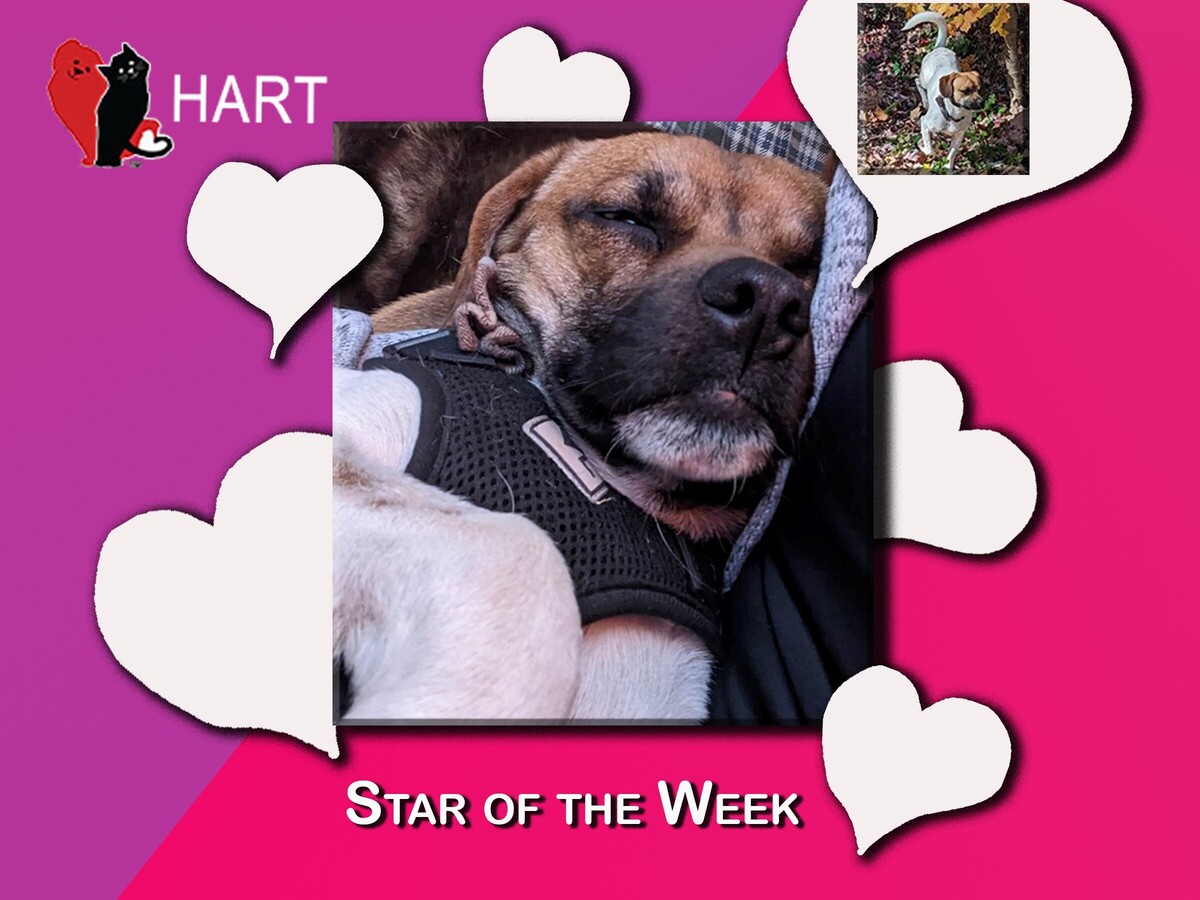 MASON, OH -- In late August, a good samaritan found a cold, weak, scared, and injured doggy laying in the ditch on the side of the road. He was taken to an area veterinarian where he was stabilized for the severe injuries he had sustained. 
HART was contacted and ensured the pup, who was given the name Conrad, received the extensive care he needed to heal and begin the next chapter of his life.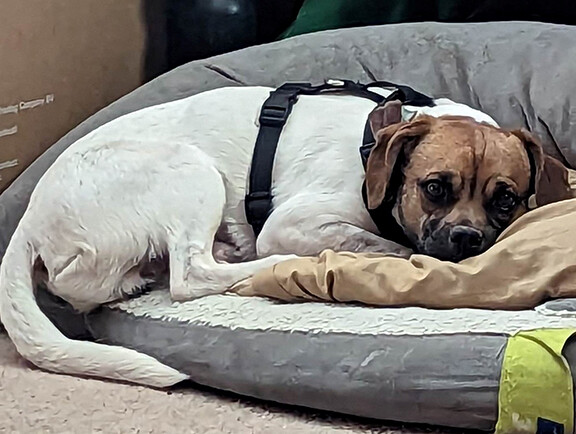 Conrad is healed and is thriving! He has gained a lot of confidence and has adjusted well to being in a place where he feels safe, and loves giving kisses. 
He is a small-ish boy, about 25 pounds, and estimated to be about 4.5 years old. He is also a snuggle bug, who loves cuddling with people, as well as dogs. 
He has been living with his three foster siblings, who are all 2-3 times bigger than him, and enjoys playing with them. He has become a bit fearless with them, jumping and climbing on them to play. He is a little shy when first meeting new dogs and people, but he warms up quickly once he knows he can trust his environment. 
He enjoys playing with toys and sleeping on comfy dog beds, as well as comfy people beds. Conrad is house-trained and crate trained also.
If you want a small cuddly dog who will love you and give you kisses, Conrad could be your guy! Go to www.rescueahart.org to fill out an adoption application.
WarrenCountyPost.com is working with HART (Homeless Animal Rescue Team) in helping them with their mission, which is:

Helping them rescue homeless animals,

Saving them from euthanization, abandonment, and abuse

Placing them in forever homes.
All HART pets are fully-vetted (spayed/neutered, up-to-date on all vaccines, micro-chipped, and on heart worm and/or flea and tick preventative) at time of adoption. To help HART perform its mission, WarrenCountyPost.com will be "Spotlighting" an animal that needs a Forever Home on a weekly basis. To learn more about HART visit their website here.