Sinclair in Mason Hosts Innovative, Hands-On Pre-Engineering Camp
Image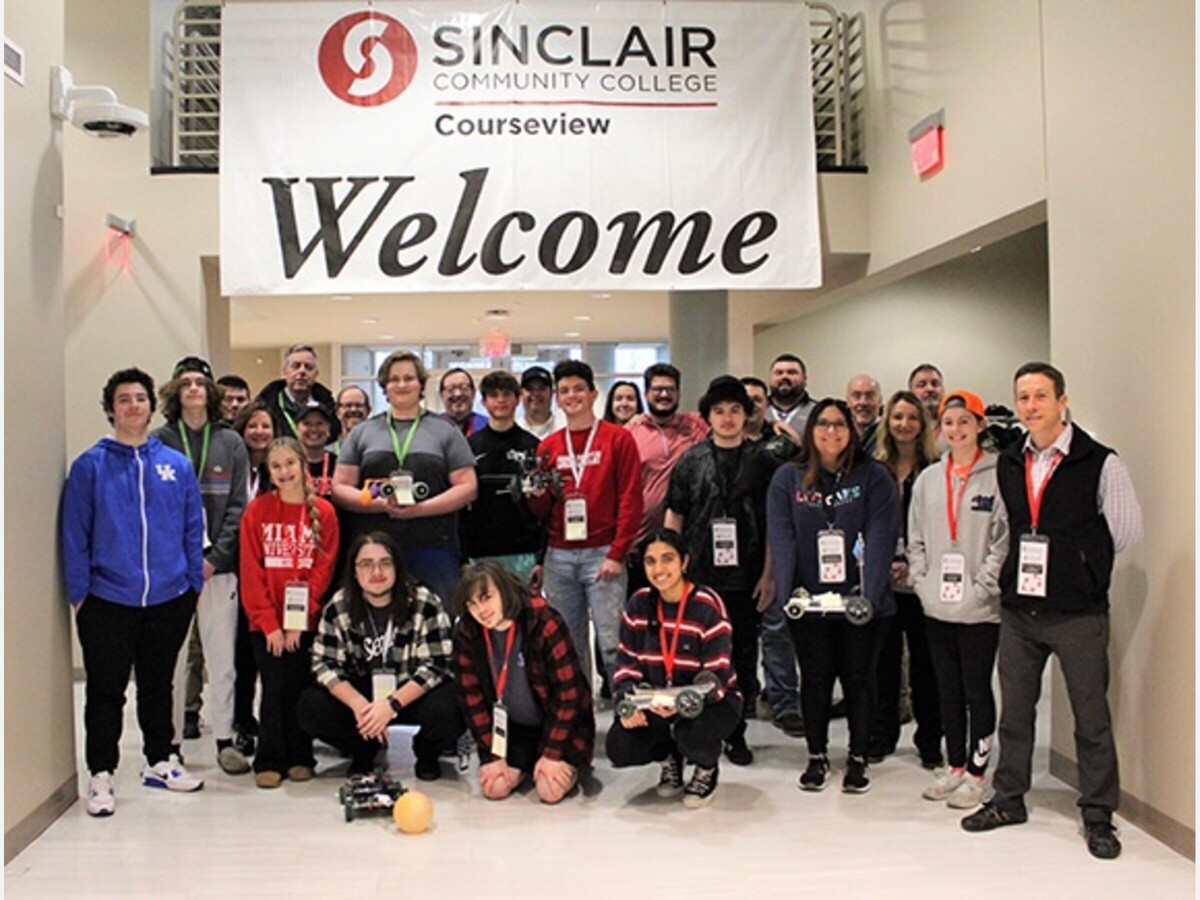 MASON, OH – High school students from Warren and Clinton Counties received hands-on technology training during the Pre-Engineering Camp at the Sinclair in Mason campus. The 2-day event was held earlier this month and is the first of its kind at Sinclair in Mason.
On the first day, students rotated through hands-on activities in mechanics, electronics, and coding. During day two, they split into teams and put these new skills to the test with a Rubber Band Car Design Challenge.
Under guidance from Sinclair faculty, staff, and industry professionals, the students generated concepts, defined problems, developed solutions, constructed, and then tested their cars. Students also learned about soft skills from Junior Achievement and heard about career opportunities from several industry representatives.
"Sinclair Community College is thrilled to present our first Pre-Engineering Camp. It is an incredible, hands-on opportunity to expose high school students to rewarding technology and engineering careers," said Chad Bridgman, Director of Sinclair's Office of Work-Based Learning.
"While I have always had an interest in electrical components, the Pre-Engineering Camp at Sinclair in Mason gave me the opportunity to take that interest to a new level by actually building something from start to finish," added Tyler Bond, Franklin High School Senior.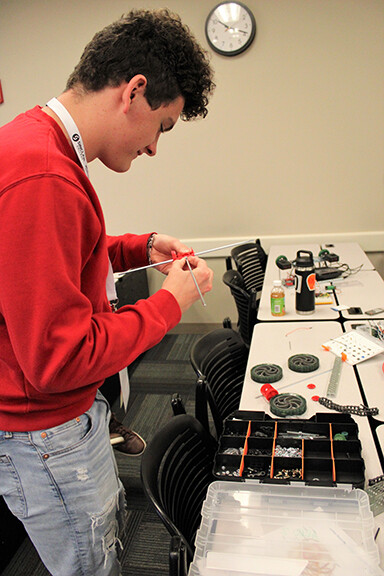 "Being able to work with the equipment and come up with solutions to improve your car is fantastic. The camp allows you to try new things and can help guide you to a career," commented Nishi Gandra, Mason High School Senior.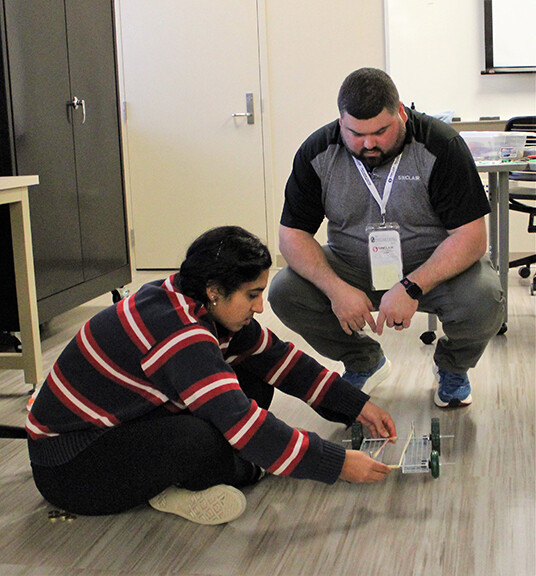 "The camp is a great opportunity to expose high school students to a variety of fields they might never consider, and the hands-on element provides real-word experience," said Andrew Borger, Mason High School senior.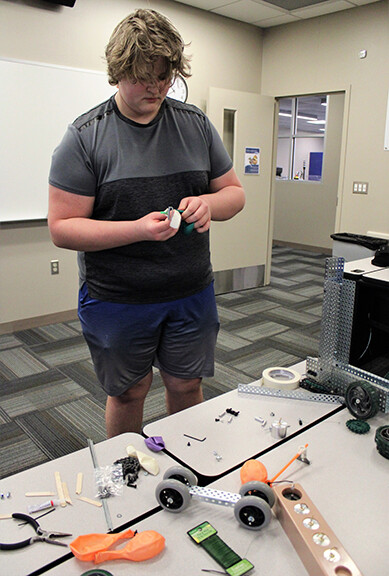 "Students loved their experience in the camp because they saw real world applications and they really enjoyed the teamwork with students from other schools," said Tom Isaacs, Superintendent – Warren County Educational Service Center.
Event partners included AtWork Personnel (Cincinnati), Chase Doors, Darana Hybrid, Inc., Epik Ltd., Junior Achievement, iMFLUX, OhioMeansJobs Warren County, Warren County Career Center, and Warren County Educational Service Center.
---
---
Sinclair's Mason campus serves more than 1,400 students annually and offers 30 career-ready and transfer degree and certificate programs in Liberal Arts, Automation, Health Sciences, Business, and Information Technology. To learn more about Sinclair in Mason, visit: Sinclair.edu/Mason.  The Sinclair Office of Work-Based Learning (WBL) connects academic course work with in-demand career opportunities. WBL opportunities allow students to directly apply skills learned in the classroom to future careers. For information, visit: Sinclair.edu/ work-based-learning.