Seniors Welcome Summer with Watermelon Bowling
Image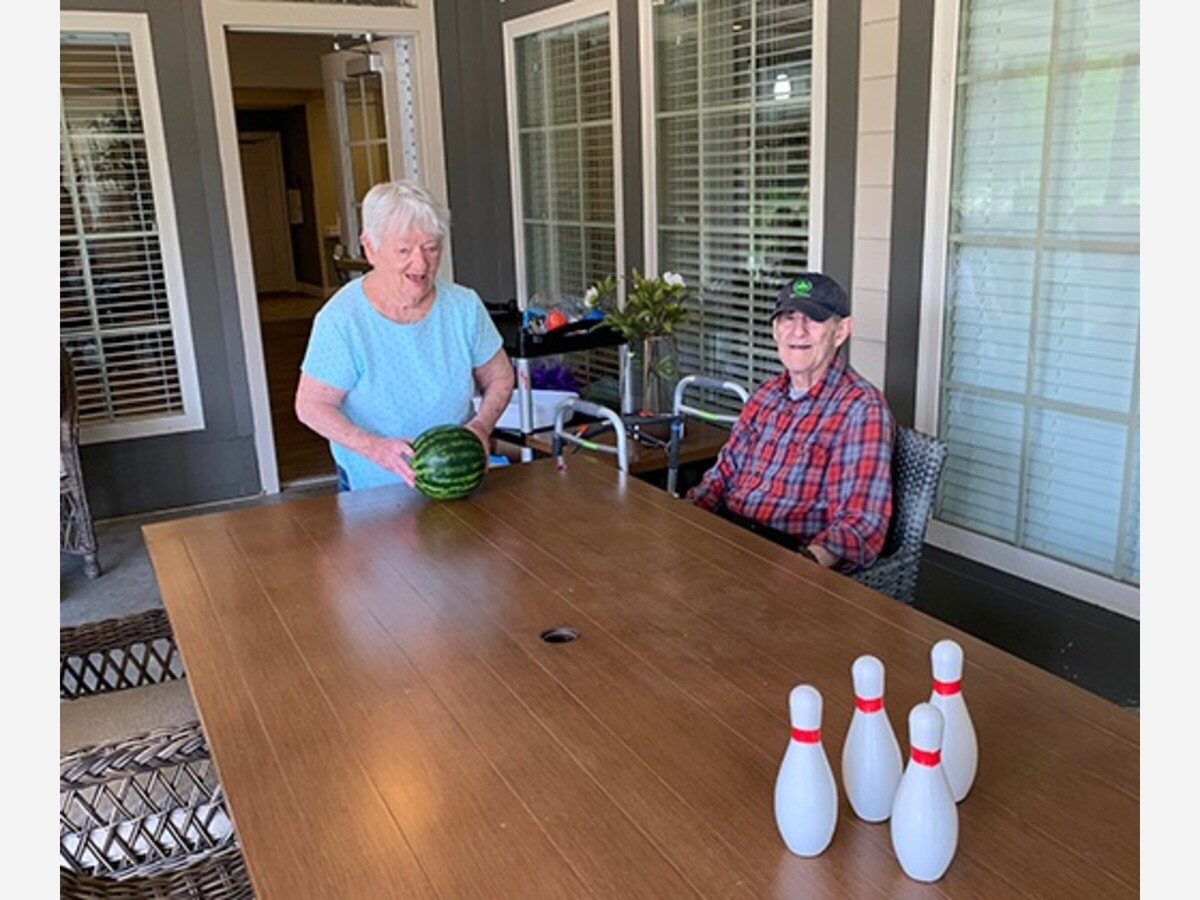 Story and Photos submitted by Anne Abraham
WESTCHESTER, OH -- Watermelon in the stores is a sure sign of summer... and a group of local seniors took advantage of those watermelons to help them usher in the first day of summer in a unique way. 
Residents at Liberty Place, an Anthem Memory Care community, used the green and white striped orbs to strike pins in a summer Solstice bowling contest at the community located at 7200 Heritagespring Drive, West Chester, OH.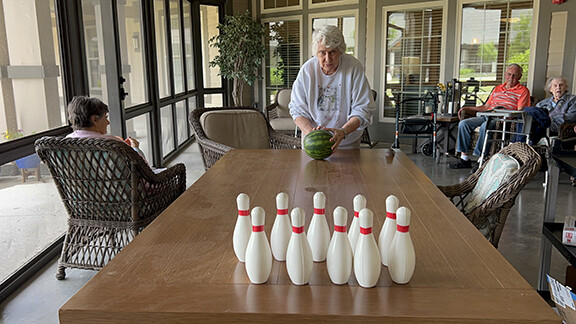 "Our residents are energized by trying new things," said Amy Snow, life engagement director for Liberty Place. "Celebrating summer brings back happy memories, and using watermelons in an unusual way is pure fun."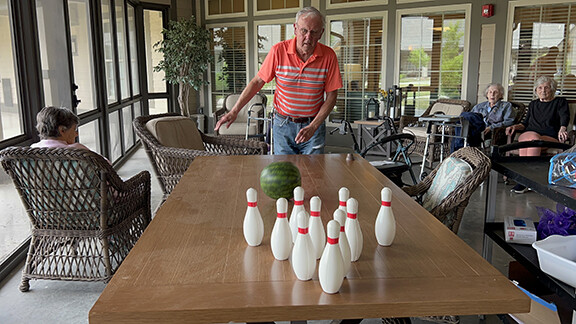 About Anthem Memory Care
Anthem's core purpose is to protect, engage, and love people living with memory loss and is committed to provide understanding and significance to people with Alzheimer's disease and other types of dementia. Anthem, based in Lake Oswego, Ore., operates and develops memory care communities in California, Colorado, Illinois, Kansas, Minnesota, Ohio and Washington. The company's website is AnthemMemoryCare.com.
More News from Mason