LAROSA'S OPENS NEW PIZZERIA IN MONROE
Image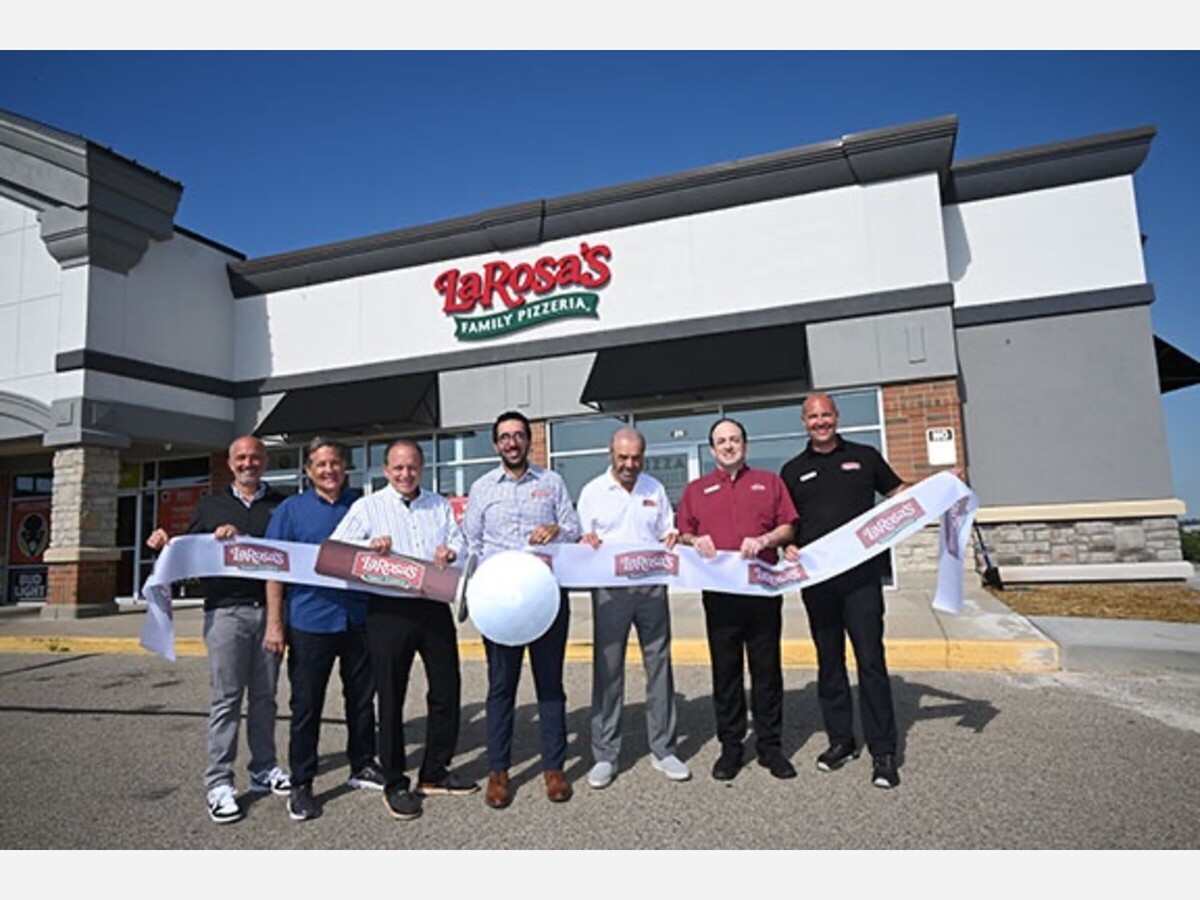 MONROE, OH -- LaRosa's has officially opened its newest pizzeria at 3291 Heritage Green Drive near Kroger in Monroe. It is the eleventh pizzeria owned by Chase Daoud, a successful LaRosa's franchise owner with pizzerias in the Northern Corridor, including Liberty Township, Mason, Lakota, Middletown and Centerville. 
LaRosa's Monroe is dedicated to making guests' lives easier by combining LaRosa's ordering technology (ordering app, website and LaRosa's famous "one number", 513-347-1111) with ultra-convenient pick-up and delivery options, as well as catering for larger groups.
The LaRosa's Monroe pizzeria will make it easy for a busy parent to order and pay ahead with LaRosa's app, online or by phone, pick up the kids and roll through the Drive-Up Pick-Up window without having to get out of the car. In the time it takes to complete a short trip, they'll  have a hot, delicious meal to serve the family when they get home. Guests can also order for delivery in the Monroe neighborhood so if that same parent can't stop by the pizzeria, they can use their favorite device to order, pay for and have delivery at home.
"A pizza meal for many of the families we serve is now more often happening at home," said Mike LaRosa, CEO, LaRosa's, Inc. 
"LaRosa's Monroe is all about better serving those Guests by making all our convenience features work better together in one pizzeria. Additionally, our full-service pizzerias in Liberty Township and Mason, because of their popularity with school teams and groups, are increasingly busy, so we believe that this new nearby Monroe pizzeria will help improve guest pick-ups and deliveries," he explained. 
LaRosa's Monroe will make feeding the crowd convenient, too. Guests can build their catering order online and a Catering Specialist will call within 15 minutes to confirm the order and arrange payment.
 "Our guests want to use technology to make feeding their family easier," said LaRosa. "We're doing that by combining quick and easy ordering that's as close as the device in their pockets with our Drive-Up Pick-Up window or delivery," he said. 
 The Monroe LaRosa's pizzeria officially opened July 31 with a ribbon cutting that included LaRosa's executives.
---
About LaRosa's
LaRosa's was founded in 1954 on Cincinnati's West Side by Buddy LaRosa. It is now a $185 million restaurant company with 65 pizzerias serving neighborhoods in Ohio, Kentucky and Indiana. To learn more about LaRosa's, go to http://www.larosas.com.
More News from Middletown