Image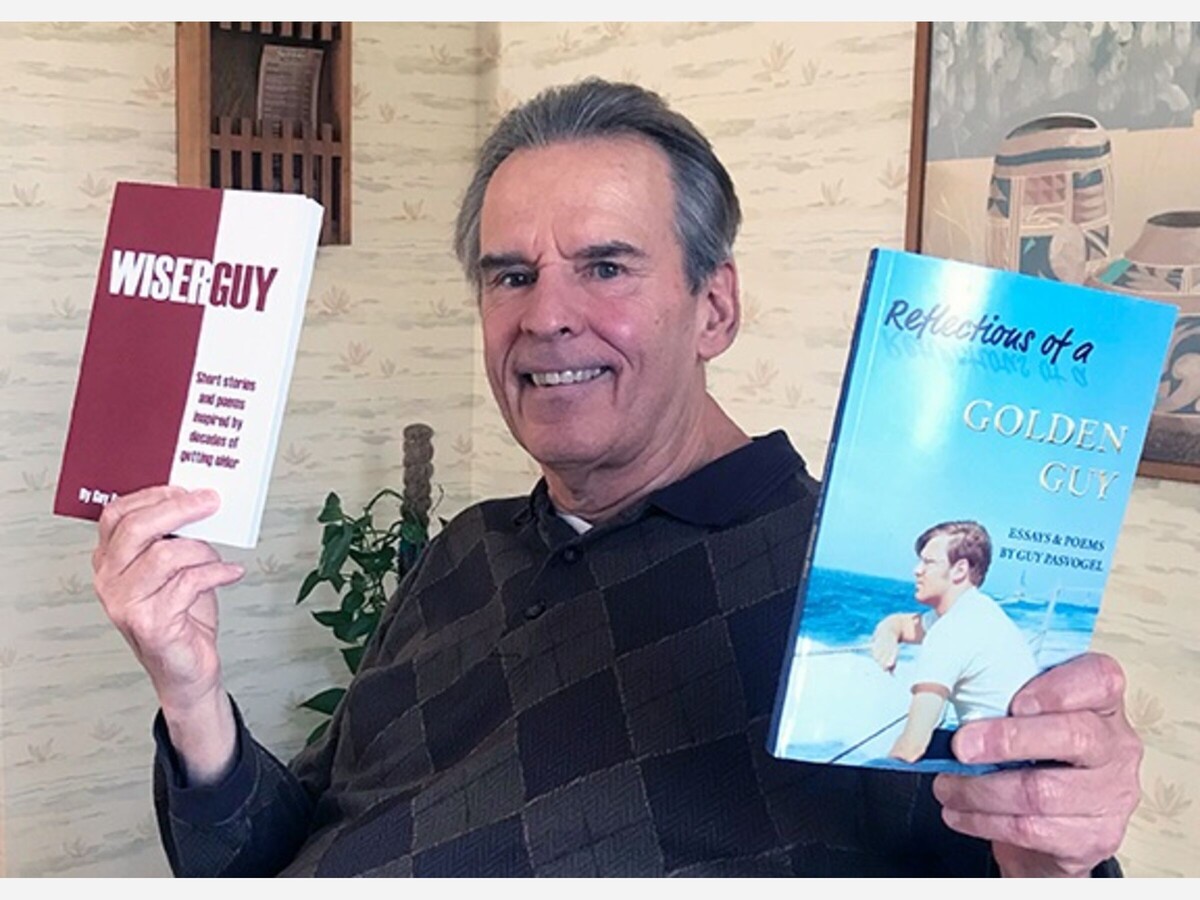 SPRINGBORO, OH --Who doesn't love pizza? It is said that on any given day 13% of the U,S. population will eat pizza. Is it any wonder that in some American towns there are more pizza restaurants than there are gas stations or banks?
What started out as a delicacy brought over by Italian immigrants in the early 18th century has become as American as hot dogs, baseball or apple pie.
The word "pizza" was first documented in 997 A.D. in the town of Gaeta, Italy. Through the years in other areas of Central and Southern Italy, pizza grew in popularity. According to historians, in 1807 the town of Naples, Italy had 54 "pizzerias," and by the mid-18th century that number had grown to 120. Mamma Mia!
Naples became famous for the soft crust, while Rome preferred the thin, crusty crust. During World War II, American G.I.s stationed in Italy grew fond of pizza, as well as, other Italian foods.
When they came home, pizza entrepreneurs sprang up, and they sure made a lot of "dough."
One of the first was Shakey's Pizza, founded in Sacramento, California in 1954. Who can forget the pizza sing-along with the banjo player dressed in the old fashioned straw hat and striped jacket.
Then in 1958, Pizza Hut was founded in Wichita, Kansas. In 1959, the first Little Caesars opened up in Michigan.
Being from a suburb of Chicago, I have to admit that my favorite pizza is of the deep dish variety. In 1943, two entrepreneurs namey Ike Sewell and Ric Riccardo (not Lucy's husband) invented Chicago style deep dish pizza and opened up Pizzeria Uno's on the corner of Wabash and Ohio.
Then in 1966, Gino's East opened in a cellar in downtown Chicago. Gino's East became a favorite date hangout for high schoolers and college students, me included. What really made the Gino's experience unforgettable were the wood walls and stoned basement foundation that one could paint or etch one's name and date. Fifty-six years later, my name might still be on those walls (good luck finding it, though).
Considering the average cost of making a pizza is $2.45 (for toppings, add a few dollars more) is it any wonder that so many pizza parlors are springing up? Here's the break down...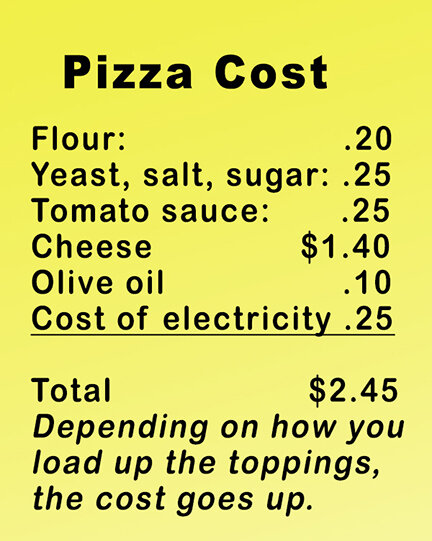 Based on an average retail cost of a large pizza being $14.50, the markup of that pizza amounts to 636%! Double Mamma Mia! 
Still, you cannot beat the convenience of calling in your pizza order and having it delivered in 30 minutes or less.
With all the competition out there, pizza companies are forced to come up with clever advertising and promotional ideas well beyond the coupons seen in the local newspapers and ad magazines. 
Two of the best come to mind...
In the late 70's Marion's Piazza of Dayton, Ohio sponsored a "Night of the Stars'' featuring summer stock Kenley Players (semi washed up Hollywood actors, think Love Boat variety). Every Wednesday night the stars would appear after the show to eat pizza and mingle with their fans. The list included Carol Lawrence, The Smothers Brothers, Barry Williams, Robert Horton, Ed Ames, Tim Conway, Connie Stevens…I could go on and on. Pizza and Broadway, cha ching!
The best promotion in my opinion is one going on at Great American Ball Park, home of the Cincinnati Reds. If the Reds pitchers strike out eleven batters, LaRosas Pizza of Cincinnati will give away one small pizza to each fan. Did you ever wonder why, with the Reds down by six runs in the ninth inning (even after striking out ten batters) the fans are yelling "pizza, pizza"? One more strikeout will cost LaRosa's more dough than Joey Votto made that night going 0-4…just saying.
All this writing has made me hungry for…guess what? Off to the fridge, set the oven to 400 degrees, and in 14 minutes I will be devouring my favorite frozen pizza. Bon Appetit!
Update: After devouring my frozen pizza, I turned on the TV to watch the Reds defeat the Orioles, 8-2. Reds pitchers struck out eleven, fans got their free pizza from LaRosas, and Joey Votto earned his dough, going 1 for 2 with two walks and a Home Run.