Bill Denlinger, A Model of a Man & An American World War II Veteran, Turns 100
Image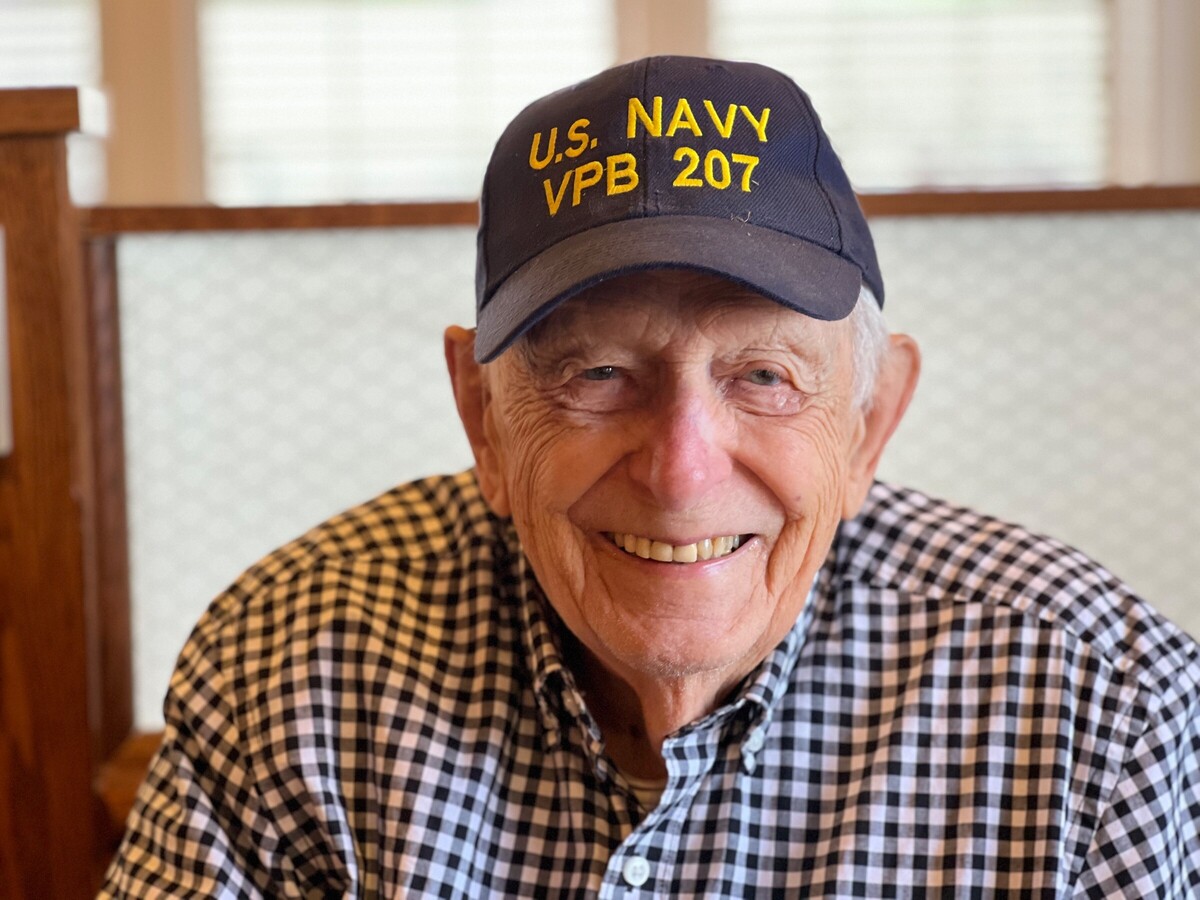 CLEARCREEK TWP WARREN COUNTY, OH -- Born George William Denlinger in Drake County Ohio, but goes as Bill... turns 100-years old today. After talking to Bill on the phone, you come to realize he is not your "normal" 100 year old. He and his wife Ann are both tech savvy using their cell phones and computer tablets.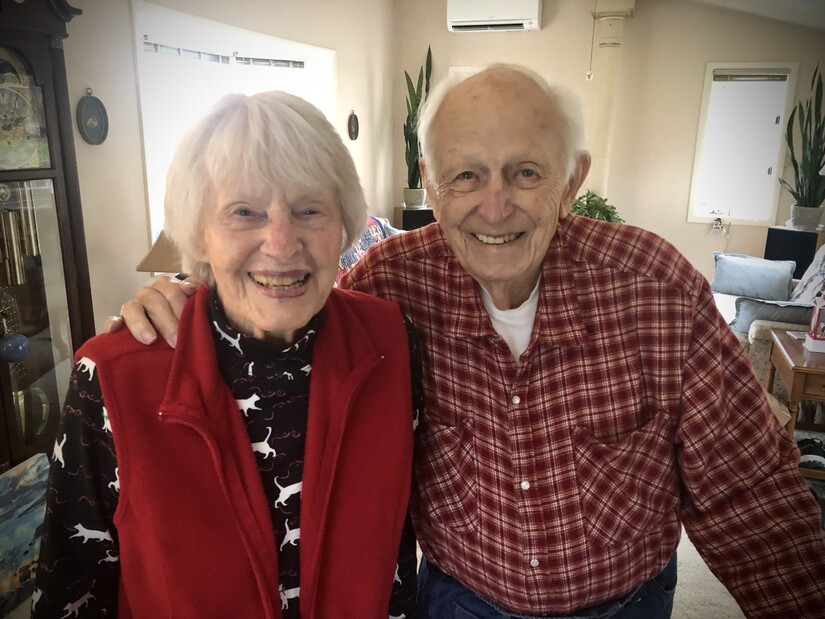 And up until last year, Bill was even cutting his own grass. "I hired someone to do it last year," Bill explained to me while chatting with him on the phone.
To help us comprehend what a unique and wonderful person Bill is, his eldest son Bill Denlinger Jr., wrote the bio below...
BILL DENLINGER, CELEBRATING 100 YEARS
Bill was employed at Frigidaire GM plant #2 in Moraine, Ohio, when inducted into the service in September 1943 at the age of 19. Offered the choice of branch in which to serve, Army, Navy, Marines, or Coast Guard, he wisely chose the Navy. He was, then, sent to boot camp in Green Bay, WI. 
After boot camp and assignments to several other training bases to learn radio, radar, and weaponry, he ended up in Banana River, Florida (near Cape Canaveral) for aviation training. He was given the choice of aircraft type, either a three-man crewed TBM Avenger torpedo bomber or eleven-man crewed PBM flying boat. He chose the PBM after considering his survival chances should the pilot of the torpedo bomber get hit or disabled, i.e., no co-pilot.
His combat duty assignment was with VPB 207 stationed in Bermuda. He crewed as an aviation machinist mate aboard a PBM-3S flying boat serving as flight engineer as well as radar operator. Their mission was escorting convoys and performing 10–12 hour anti-submarine patrols over the Atlantic. 
One evening on a night patrol, a large target appeared on the plane's radar. Closing on the target, the PBM's powerful searchlight was switched on and illuminated in the beam was the RMS Queen Mary, outfitted during wartime as a troop transport and well underway.
After the war, he was transferred to Norman, OK for training on the Privateer (Navy version of the B-24 Liberator). He was honorably discharged from the Navy on January 1, 1946, before this last assignment was completed.
A civilian again, he returned to work at Frigidaire and later worked at IRC (International Resistance Corp), PR Mallory, Data Corp (later to become Mead Corp). His working career involved mechanical and design engineering. Always the creative thinker, Bill's name appears on seven patents registered with the US Patent and Trade Office. Bill retired from Mead Technology Labs in 1988.
Along with his beloved wife, Sylvia, Bill fathered five children, three boys (Bill, Dwight, Mark) and two girls (Robin, Lisa), all of whom grew into successful and happy adults with the boys fathering children of their own.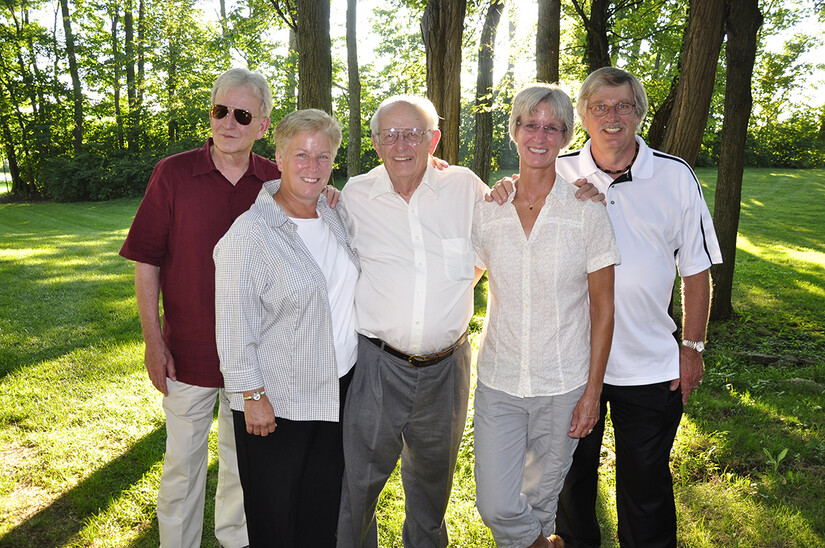 Unfortunately, Bill lost his dear wife Sylvia after 48 years of marriage in April of 1990 and sadly, Bill's youngest son, Mark, unexpectedly passed in 2020.
Bill was blessed to find love in his life again and married his current wife Ann and added three step children and their spouses to his family — a daughter (Cyndie) and two sons (Randy, Steve).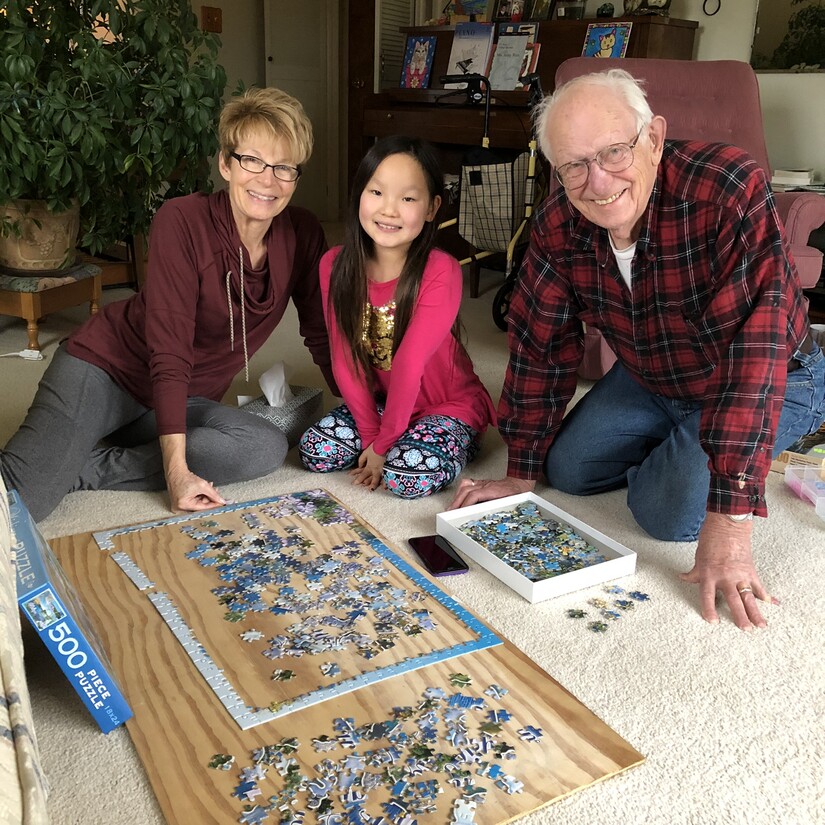 He and Ann traveled extensively and made improvements over the years to their five-acre homestead, which has been in the Denlinger family since the mid-1950's. Bill and Ann thought they would have a few years together, and they have. Now, 32 years later, they are still enjoying their home and families.
Still harboring a fondness for aviation, Bill volunteered at the National Museum of the United States Air Force in Dayton, Ohio in March of 1998. Working in the museum's restoration area,  he spent hours creating dimensioned drawings of parts and assemblies for which no drawings or specifications could be found. 
His drawings were used in the museum's machine shop to fabricate assemblies which were subsequently installed in restored aircraft for display in the public area. There are a number of aircraft on display containing fabricated parts resulting from Bill's attention to detail and drafting expertise. Bill left the museum shop in 2018 with over 7000 volunteer hours under his belt.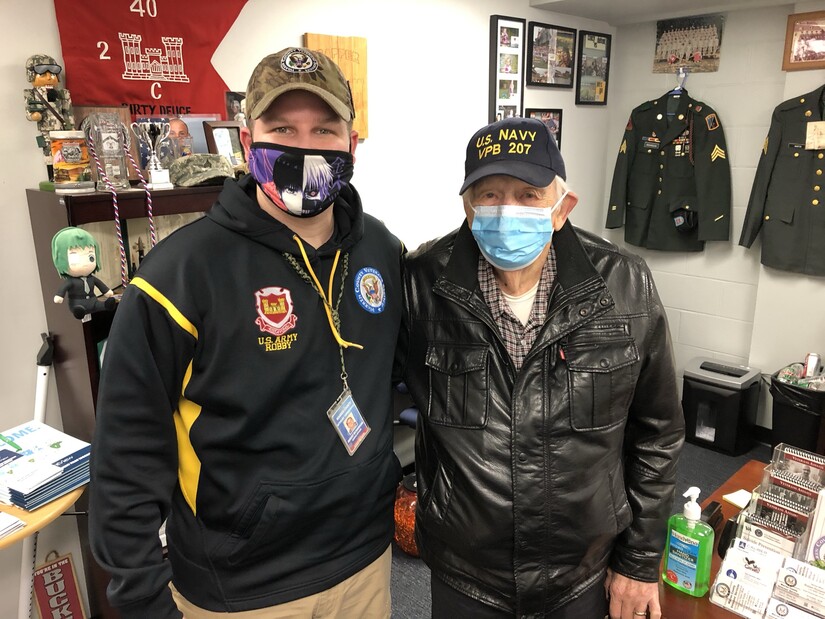 Today, March 8, 2023 Bill celebrates his 100th birthday, and he still tinkers with projects around the house and in his yard and garage. He has a journeyman's grasp of today's technology and thoroughly enjoys new toys and the challenges they present.
For a centenarian, his mental acuity is remarkable, and his sense of humor remains undiminished. When not puttering about his manor, he can be found on his couch or in his favorite easy chair watching YouTube videos or enjoying the company of Ann and their combined families. They both have many caring friends nearby and the phone never stops ringing at their house.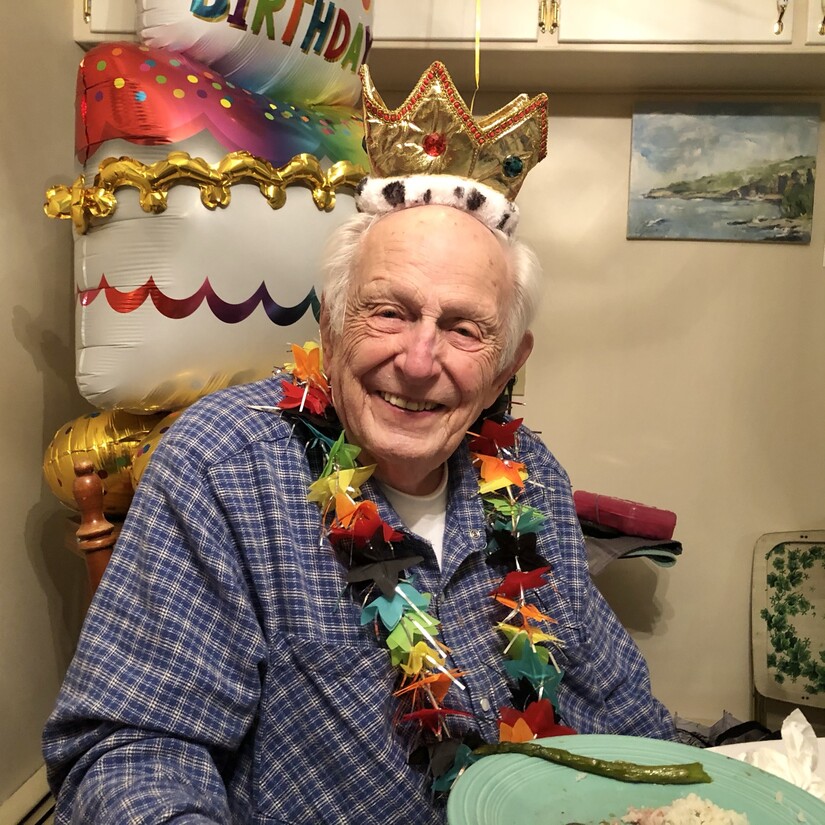 His work done and his duty fulfilled, Bill can spend his days full in the knowledge of a life well lived surrounded by people who love him deeply. 
On March 13 during the Board of Trustees meeting, Bill will be honored with Proclamation from the Board.
HAPPY 100th BIRTHDAY BILL AND THANK YOU FOR YOUR SERVICE TO OUR COUNTRY!!!