Who's Playing Out: Brought to you by Hall Around Town – Friday April 7th
Image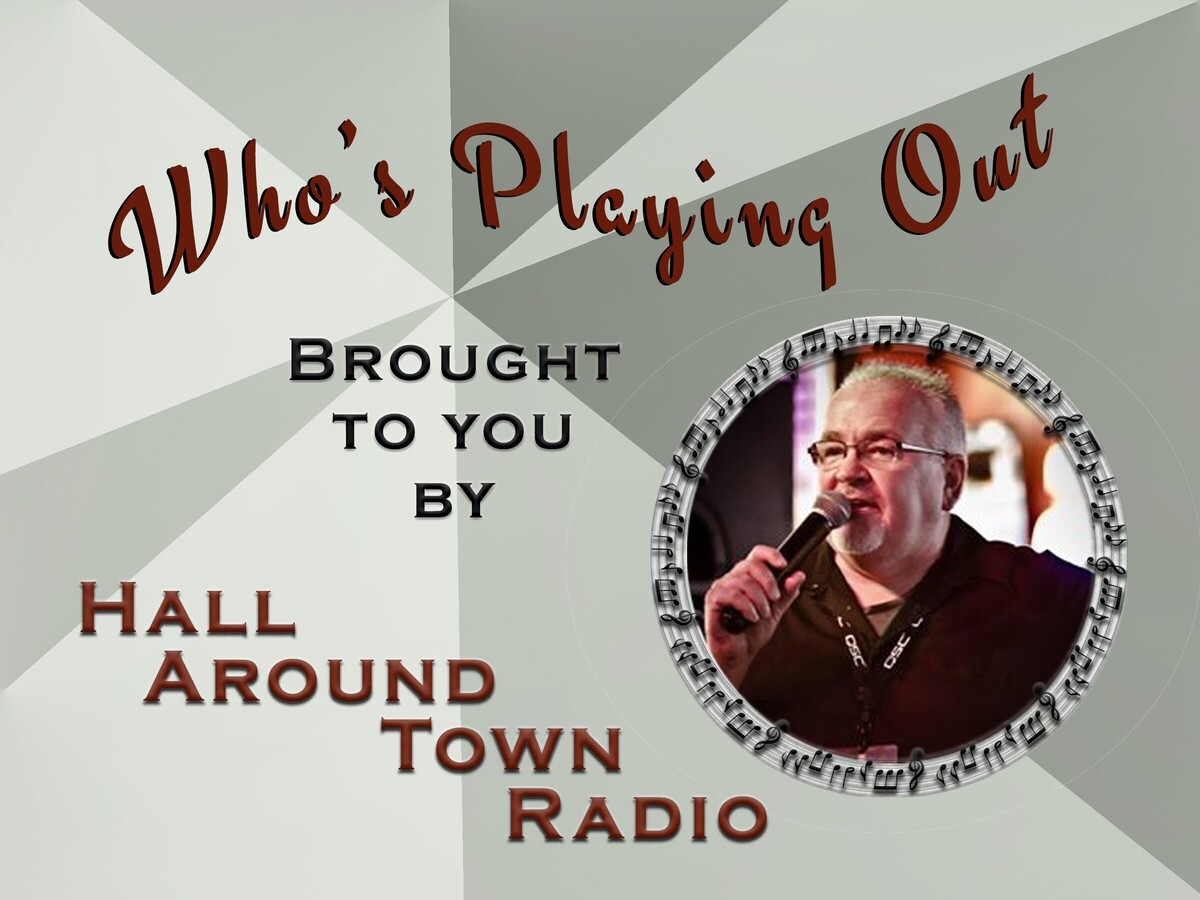 Brought to you by Scott Hall from "Hall Around Town Radio"
A little live music can turn an ordinary day into a memorable experience. The area's top musicians take center stage at some of the tri-states best restaurants and nightspots, bringing live music to our region nearly every night of the week. Make your first stop here weekly to find out "Who's Playing Out" at one of our live local music venues.
Bands and solos brought to you by our friends at Froggy's in Monroe, Ohio and Hall Around Town Radio (follow the on Facebook)
Froggy's in Monroe – Sponsor of our Thursday LIVE show on Facebook
Friday at 8pm Jet Pack Academy
Saturday at 8pm Social Chemists
Tuesday 7pm Frog-bingo, 7:30 Queen of hearts
Wednesday 7pm Karaoke with a guest DJ
---
Mr. Boro's Tavern Springboro
Friday – No Refunds Band 8 to 11pm
Saturday – Wood n Steel Revival 8 to 11pm
Sunday – Closed for Easter
Tuesday – "Quiztastic" Q&A Trivia with Scott at 7pm
Wednesday – Queen of Hearts Drawing. 8pm 50K
---
The Belle & The Bear (Montgomery) - Award Winning
Friday – Linus Tate at 8:30 pm
Saturday Billy Rock Band at 8:30pm
Monday - Game Night - 6pm
Wednesday – Name That Tune - 7pm
---
Crooked Handle Brewing Co. Springboro
Friday – Doug Hart 6pm to 9pm
Crooked Handle Brewing Co. Piqua
Friday – Step Latter 6pm
Saturday – The Home Grown Band 6pm
---
Pohlman Lanes & Scott's Bar & Grill (Hamilton Ohio)
Family Entertainment Complex 954 Pyramid Hill Blvd., Hamilton Ohio
Friday - Scotty Bratcher at 9pm
Saturday – Cincy Rhythm Kings 7pm
Monday - After Hours Band 7pm
Tuesday Karaoke DJ KODIE 7pm
Wednesday Standard Country Time Band 1pm
---
Soft Rock Café
Karaoke – Thursday- 7:30 pm - Friday 8:30pm - Saturday - 8:30 pm.
---
Sorg Opera House
No Music Shows this week
Future show tickets available at Cincyticket.com visit SORG page for more info
---
Little River Bar and Grill (Oregonia)
Friday – Jordan Wood Band at 8pm
Saturday – Blue Note Band at 8pm
Wednesday – Singer Songwriter Open Mic 6 to 9pm
---
The Blue Note Harrison
Friday - Joe Riley & The Hellhounds! Opening the show it's Russell Jenkins XL and 1330! Rocking in the pub it's The New Machine! Doors at 5:30pm
Saturday - The Belairs Spring Fling in our Special Event room. Complimentary Italian buffet from 5pm-6:30pm. Show starts at 7pm. Tickets available at Cincyticket.com
---
O'Connors Irish Pub Springfield
Friday – Carnival of Sins (Motley Crue Tribute) 9pm
Saturday – 80s Prom with DJ Chill & silent disco at 8pm
Monday – Trivia with Matt Allen
Tuesday – Billy Hall Acoustic 8pm
Wednesday –Stand Up Comedy Night 7pm
---
Hidden Gem Music Club
Friday – Fusion Fridays Dance Party with DJ Danny Diaz at 7pm
Saturday – Discoball with Arrows of Neon, WAHFU, and Eyeris Wide at 7pm
Tuesday – Open Mic Night 7:30PM
---
Lori's Roadhouse
Friday – 4 Low at 7pm
Saturday – Paint Creek at 7pm
Tuesday – Line Dancing Lessons 7pm
Wednesday – Boozy Bingo and Karaoke at 6pm plus Queen of Hearts …
Tickets at LRHLIVE.com
---
Miami Valley Gaming
Friday - DJ Big Daddy Walker 9pm Center Bar
Saturday - DJ Big Daddy Walker 9pm Center Bar
---
Rex Patrick and the Country Legends Show in Germantown
Saturday –The Country Legends Band – with special Guests Preston Dailey, Jon Hayney and Corky Jones - doors open at 5:30 Music 7 to 10 –
Reserve your table now 513-594-1282
---
Moe Harrigan's Tavern
---
The Brick Tap and Tavern
Friday – TBA 8:30pm
Saturday – Night Reign at 8:30pm
---
Ricks Tavern
Friday – My Day Off at 8pm
Saturday – Pandora Effect at 8pm
---
KnottyPine
Friday – 3 Day Rule 9pm
Saturday – 90 Proof Twang 9-1am
---
Milanos (Miami Township)
Wednesday – Heath Bowling 6 to 9pm
---
Scotty Long / DJ Songz
Friday – TGIF at Township Tavern in Hamilton, OH Karaoke & Dance Party! 8pm-12am
Tuesday – Boozeday at Trillions in West Chester, OH. Karaoke Party 8pm
---
Scott Hall
Tuesday at Mr Boros Taver for Quiztastic Tuesday Trivia at 7pm
Wednesday – Name That Tune at The Belle & The Bear 7pm
Bands, Solos, Duos and Events
Standard Country Time Band
Friday at Hunter Pizzeria 6pm Featuring: Butch Jones, Corky Jones, Eddie Collett, Andy Pinnick, and
Rick Henderson.
Wednesday at Pohlman Lanes 1pm
Tim Blakeney
Friday at 16 Lots Brewing 7 to 10pm
Missing Pieces
Saturday at Kings Bar in Lebanon 9 to midnight
Pauly and the Fall From Grace
Saturday at Mutts Main Bar 9pm to 1am
Big Trouble Blues band
Friday at the Silverton Cafe 8- 12 no cover
Hooper and the Chief
Saturday at Indian Springs Winery 7 to 10
That Arena Rock Show
Friday Revival Music Hall ,Peoria ,Illinois
Saturday-BMI-Versailles Ohio
Grocery Store Vodka
Saturday at Good Time Charlies 9pm
The Tye Dyes
Friday at the Mt Carmel Socil Club 6 to 9pm
Six String Hustle
Friday from 7-10 Island Green Bar and Grill Goshen, Ohio
Benny Bodine
Friday at O'Leary's Pub & Grub 8-11 Centerville, OH
Chad Applegate
Saturday at Little Miami Brewing Co 1pm to 4pm
Chad Applegate solo. Every Wed at Chiefs Lake Cladksville OH 7 to 10
Linus Tate
Friday at The Belle and The Bear Montgomery, OH 8:30PM
Saturday at Element Eatery from 7-10PM Madisonville, OH
Ben & Pete
Friday at Jayne's On Main, Miamisburg, 7:30 to 10:30
Matthew Allen
Friday at Walking Distance Brewing Co. (Marysville) 7-10 pm
Blind Faith Duo acoustic
Friday at Sons of Toil Brewery in Mt. Orab from 7-10pm!
Short of Stable
Saturday at Desperados from 8-12
NO OPEN MIC at Good Time Charlies ON SUNDAY
The Homegrown Band

Saturday at Crooked Handle Brewing in Piqua 6-9pm
Chris Lee Acoustic
Saturday at Caesar Creek Flea Market in Wilmington OH. 11am-3pm
Spungewurthy
Saturday at Kingspoint Pub 9pm
Michelle Robinson
Friday at Trillions in West Chester 8-12
Saturday at Shiner's on the Levee 10-1
David Thornton
Friday, at Grainworks Brewing Company 7-10
RED HOT RIOT
Saturday at Macadu's in Milford at 8:00PM
Whiskey Town
Friday at Latitudes in Anderson 8pm
GAMUT
Friday at Fretboard Brewing in Blue Ash 8pm
Dat Band
Saturday at Jeff Ruby's Steakhouse from 8pm-11:30pm
Step Lätter (Acoustic Show)
Friday at Crooked Handle Brewery in Piqua. 6-9pm Good Friday!
Joe Cowels
Friday April 7th The Joe Cowels Band at Knollwood Tavern, Beavercreek 9pm to midnight
Weddnesday April 12th Joe Cowels solo at Nicc&Norm's bike night 7p-10p
Marsha Brady
Saturday April 8 th at L'Burg Drinks & More, Lawrenceburg Indiana - 10pm - 2am
Kevin Cooper
Saturday from 7-11pm: Eyes Up Here at Gano Tavern
Wedneday from 7-11pm: Kevin Cooper solo at The Corner Pub (Montgomery)
Night Reign
Friday at Brick Tap and Tavern 8:30pm
That One Party Band
Saturday at Jockos Pub in Delhi 9-1
Adam West and the BeezKneez
Friday at Lucky Star Brewery, 8-11
BillyRock Band
Saturday at The Belle & the Bear 9pm
Lee Dixon
Saturday solo show at Bicentennial Grill at American Legion Amelia 6pm - 9pm
Johnny Fink
Saturday - Johnny Fink and the Intrusion Youngbloods cafe Augusta Ky 8pm
Jordan Wood
Friday 4/7 at Little River Bar 7pm in Oregonia
Monday 4/10 at Misery & Jens Open Jam 8pm - ? Hamilton, OH
Top Secret
Friday at Big Al's BBQ Miamisburg 8pm
SideShow Band
Saturday at the Avenue Sports and Spirits in Lebanon 7pm.
Retrobution
Saturday at Buckeye Sports Lodge in Springfield at 8pm
Margo and Adam
Friday at Hops&Berry Taproom - Loveland 7-10pm
Lyndsey Ellen and The TrackHounds
Saturday at Bock Family Brewing 7pm
The Inturns
Friday at Jimmy B's 9:30pm
1330
Saturday at Club Trio 9pm
Side Show
Saturday at The Avnue Sports and Spitrits 7pm
Thing1Thing2
Friday at Little Miami Brewing 7pm
If you would like to have your musical act featured on our weekly podcast or in Warren County Post contact us @Hall Around Town Radio on Facebook! For additional Band information follow our daily on Facebook! For additional Band information follow our daily Facebook "Live at
Five" program @Hall Around Town Radio.