Do you know the Muffin Man? A brief history of muffins in America
Image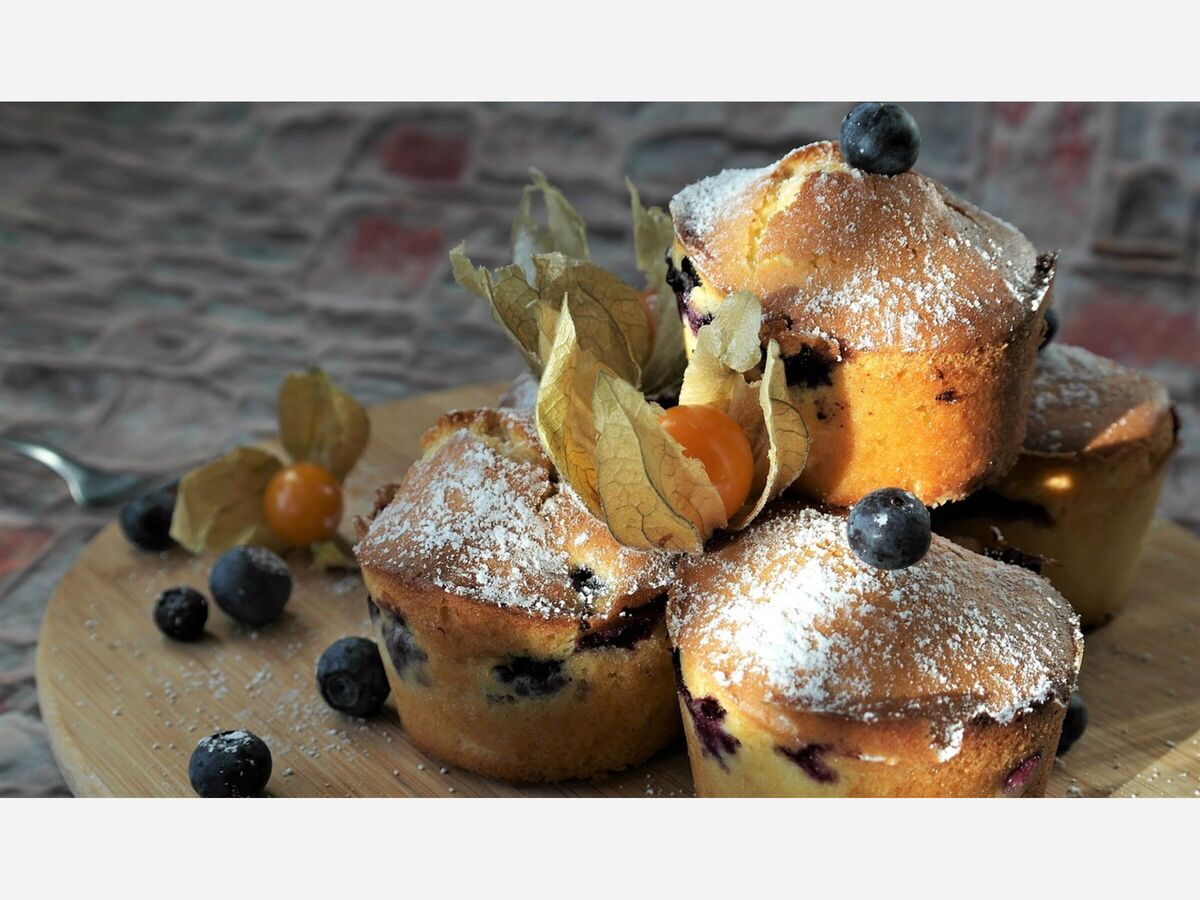 Muffins, as we know them, are small cup shaped single serve quick breads that are often sweet and usually served warm. The type of muffin we enjoy is a decidedly American treat and can be traced back to the mid 1800's. The first written recipes of American style muffins began to appear during the middle of the 19th century when pearlash was discovered. Muffins often contain fruit, nuts and spices. They may also contain meat, vegetables and cheese. They are usually eaten for breakfast or at tea, but the sheer variety of flavors available makes them an appealing addition to any meal or as a snack. The 1920's saw the first muffin mix created by Mr. McCollum of New Brunswick, NJ. Packaged mixes were not widely available until the 1950's. The 50's also saw muffins being marketed as baked goods for the first time since preservatives kept them from going quickly going stale.
Muffin Trivia
The most popular flavors of mufins are blueberry, banana nut, bran, corn and poppyseed.
In honor of its 19 flavors of muffin mix, Martha White introduced its Muffin Mix Challenge in 2008.
An episode of Seinfeld, The Muffin Tops, centers around Elaine's love of muffin tops. She considers them to be a million dollar idea.
The blueberry muffin is the official muffin of Minnesota. Massachusetts claims the corn muffin and New York the apple.
While there are numerous regional muffin chains, there is no national muffin chain.
Like everything else in life, muffins need a good foundation to become truly great. The following recipe will provide you with a good starting point for making a variety of breakfast goodies.


BASIC MUFFINS
1 egg, beaten
1 cup milk
1/4 cup oil
2 cup flour
1/2 cup sugar
3 teaspoons baking powder
1 teaspoon salt
Directions
Preheat oven to 400 degrees F. Mix beaten egg, milk and oil. Add remaining ingredients, mix until just moistened. Fill paper muffin cups 3/4 full. Bake for 20 to 25 minutes.
If you are looking for a lower fat muffin, this is a good base to work with. You can add fruit, nuts and grains to make this a healthy part of your breakfast routine.
BASIC LOW FAT MUFFINS
1 heaping teaspoon butter
1/2 cup sugar
1 1/2 cup flour
2 teaspoon baking powder
1/2 teaspoon salt
1 egg, beaten
1/2 teaspoon vanilla
2/3 cup milk
Directions
Preheat oven to 400 degrees F. Cream together butter and sugar then add egg and milk. Mix in remaining ingredients until moistened. Fill paper muffin cups 3/4 full. Bake for 12 to 15 minutes.