Who's Playing Out Brought To You By Hall Around Town Radio
Image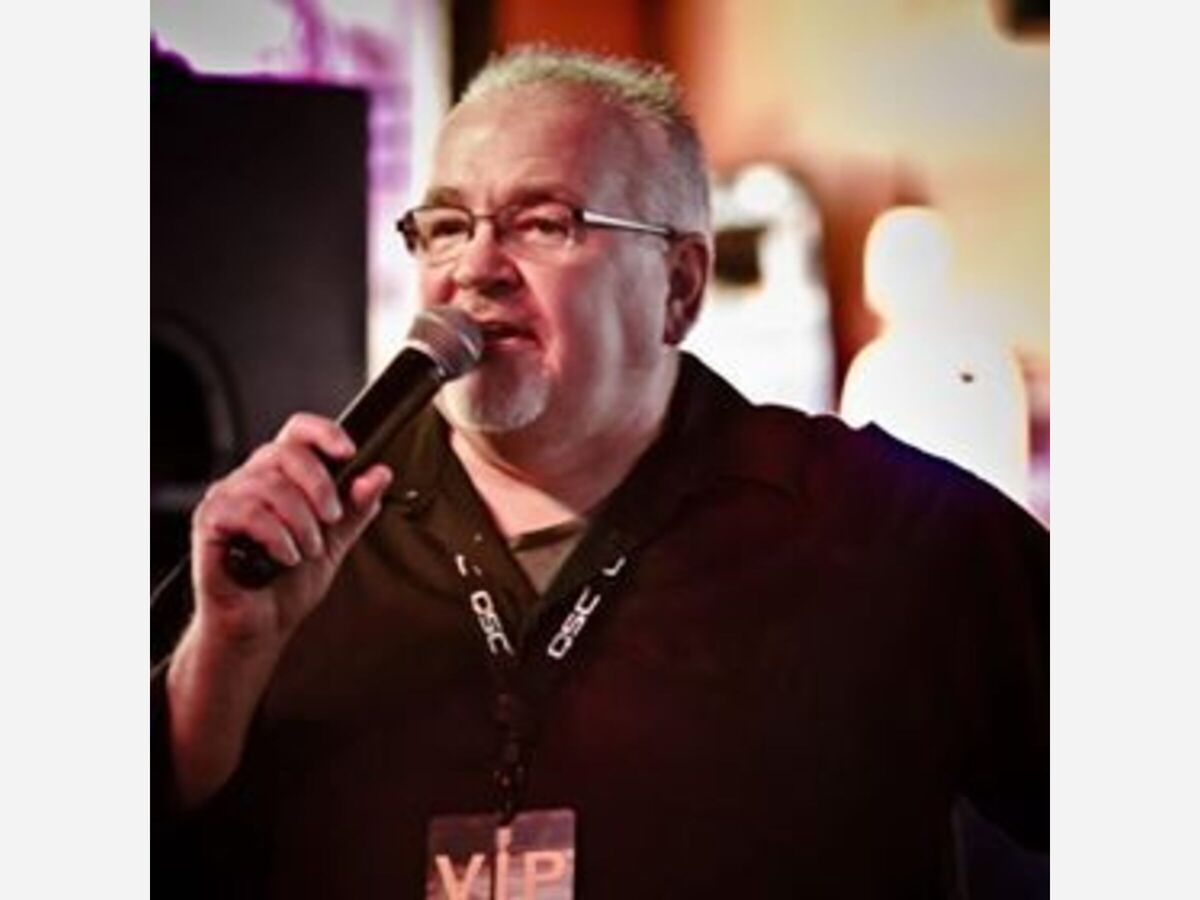 Who's Playing Out for Thursday, August 26, 2021
Brought to you by Scott from "Hall Around Town Radio"
A little live music can turn an ordinary day into a memorable experience. The area's top musicians take center stage at some of the tri-states best restaurants and nightspots, bringing live music to our region nearly every night of the week. Make your first stop here weekly to find out "Who's Playing Out" at one of our live local music venues.
Bands and solos brought to you by our friends at Froggy's in Monroe, Ohio and Hall Around Town Radio (follow us on Facebook)
Froggy's in Monroe
Fri- 9p Quiet Storm
Sat- 9p DRIVE
Tue- 6p Kevin Fox
Wed- 6p Jordan Wood and inside Karaoke with DJ Songz at 8
Online seating reservations / tickets at www.gotofroggys.com
Mr. Boro's Tavern Springboro.
Thursday – Ryan Mundy Country 7pm
Friday Truk 8pm
Saturday – Jay Clark Band 8pm
Sunday – Southern Summer
The Belle & The Bear (Montgomery)
Thursday Jam featuring the area's best musicians 7:30 pm
Friday – StrangeLove 8:30 pm
Saturday – DV8 8:30pm
Sunday Strumday
Tuesday – Jamie Combs
Little River Bar and Grill (Oregonia)
Thursday DJ Songz
Friday Joe Stamm Band
Saturday with Sarah Sugar 7pm
Lebanon Grand Opry House
Saturday – Classic Country Dinner Show 6pm
The Blue Note Harrison
Friday– James Carothers with pre show Amy Sailor 5:30 doors
Tickets available at …. CincyTicket.com
Crooked Handle Brewing Co.
Friday Paul Cullen – 6 to 9pm
Pohlman Lanes & Scott's Bar & Grill (Hamilton Ohio)
Family Entertainment Complex 954 Pyramid Hill Blvd., Hamilton Ohio
Thursday Karaoke with DJ Nick 7 PM to 11 PM
Friday Jake Robert's 7pm to 11pm
Saturday The Gamut 7pm to 11pm
Wednesday Live music from the Standard Country Time Band 1 to 3 PM
Heathers
Thursday Different and the Same at 6:30pm
Friday Bourbon Rd 7pm
Saturday 4reel 7pm
Tuesday Acoustic Music 6:30
Wednesday "Name That Tune" Trivia with Scott 7pm
Soft Rock Café
Karaoke Friday and Saturday 7pm
Scotty Long / DJ Songz
Thurs- Little River Bar and Grill- Karaoke Party
Friday – Legends Bar
Sunday - Legends Bar
Tuesday The Barrel Karaoke 7pm
Wednesday Froggys Karaoke
Scott Hall – Hall Around Town Radio
Tuesday Trivia at Mr. Boros Tavern 7pm
Wednesday "Name That Tune" Trivia at Heathers 7pm
Thursday at the Belle & Bear Open Jam
Bands, Solos and Duos
Tori Faith
Saturday 8/28 ~ Tori Faith acoustic at Parlor on Seventh ~ 6-9pm
Brandy Conarroe
Friday-StrangeLove at Belle and the Bear 8-12
Sunday-Brandy and the Beard at Club Trio 4-8
Cody Doench
Wednesday – Host Open Mic Night at the Stable in Eaton 7 to 10
Mike Roberts
Thursday - Acoustic Blue - Par's Place - Fairfield, Ohio - 6:30pm
Saturday - Acoustic Blue - Smale Park Summer Concert Series - Cincinnati, - 5:00pm
WestSide Rhythm Section
Friday - Smoke Justis
Kevin Cooper
Thurs 730-1130pm: B&B Jam
Fri 730-1130pm: The Hanky Panks @ Pirate's Cove
Sun 7-11pm: I'm hosting musician's open mic at Foley's Irish Pub
RED HOT RIOT
Friday, August 27th-Silverton Cafe-8-12
Saturday, August 28th-Big Ash Brewing, 7:30
Joe Cowels
Friday - Rick's Tavern 5pm to 7pm!
Amy Newhart
Acoustic All weekend
Fri-Putters in Liberty Twnship 7-10
Sat- A Taste of Reading 8-11
Audio Graffiti
Saturday 8/28 Cincy Tin Roof 3-7
Cevin West
Thursday - The Liberty 6:30-10:30 " the dynamic Trio "
Friday - Gravelrama Cleves OH 9pm-12am " the dynamic trio "
Sunday - Sunday Strumday the Belle and the Bear 3:30-5:30
Curt Cranmer Jr.
Wednesday, Sept 1st - Curt Cranmer Jr with Mac McDaniel - 7-10 at Misery & Jen
White Knuckle Weekend
Saturday - VFW Kettering 7:30 to 10:30.
David Thornton
Thurs, 8/26 - Acoustic Open Mic at The White Dog Distilling Co 7-10 (Middletown)
Fri, 8/27 - Grainworks Brewing Company 7:30-10:30 (West Chester)
Sat, 8/28 - Firehouse Grill 6-10. (Blue Ash)
Tues, 8/31 - Heather's Café 6:30-9:30 (Springboro)
Wesley Green
Friday, 27 Aug Bourbon Road Band Heathers 7-11
Saturday, 28 Aug Wes Green Acoustic Gano Tavern 8-11
Open Mic every Tuesday Heroes 6:30-10:00
Nothing but Treble
Saturday – Brick Tap Tavern 8 to 11:30
Velvet Crush
Friday 8/27 The syndicate BelleFontaine, OH 9-12
Saturday 8/28 The Boonshoft Museum of Discovery ECOBASH GALA 7-11
White Knuckle Weekend
Saturday at VFW Kettering 7:30-10:30.
Kevin Mccoy:
*Friday Aug 27 6-9pm Powder Keg Harley Davidson in Mason, OH
*Saturday Aug 28 JD Legends Opening for Eddie Montgomery of Montgomery Gentry
Michelle Robinson
- Friday 8/27 at KnottyPine SportsmansClub 9-1
- Sat 8/28 at Hamilpalooza noon-1:30
- Sat evening at Mt. Orab Music in the Park 5:30-7:30 With 7 Bridges : The Ultimate EAGLES Experience
The HomeGrown Band
Fri August 27th The Barrel 8-11
Don't tell Steve
Saturday 2-6 hamilpalooza
The Weekend Effect
Saturday 28th Wings Beavercreek. 8-12.
Ithika
Saturday 8/28 Wings Vandalia 9pm-1am
PARTYTOWN
Friday at Clear Mountain Food Park at 7.
Jay Clark Band
Saturday - Mr Boros Tavern 8-11
Jay Frost 5
Saturday - Durty Nellies Chicago IL
TRUK
Friday, Aug 27 Mr Boro's 8-11 Nick's Birthday Bash!
Chad Applegate
Friday August 27 solo at Little Miami Brewing Company in Old Milford 730 til 1030
Billy Brown
Friday Aug 27 at 8pm - Prairie Meadows Casino in Altoona IA
Until Rust
Thursday 8/26 Wings (Queen Of Hearts) Vandalia, Oh 7-10
Friday 8/27 Kings Point Pub Kettering, Oh 8-12
Saturday 8/28 The Barrel Chaos For Charity Poker Run 5pm - ?
Jayson Roy
Thurs 8/26 Rise II Reign Duo 8pm to 11pm Legends Bar & Grill Hamilton, Ohio
Fri 8/27 The Dynamic Trio Cevin West, Rambo Stacey & JRoy 9pm to 12am GravelRama Cleves, Ohio
Sat 8/28 Rise II Reign Duo 8pm to 11pm Pendleton Hills Country Club Butler, KY
Tues 8/31 Rise II Reign Duo 7pm to 11pm Grub Pub Hamilton, Ohio
Wed 9/1 Rise II Reign Duo 7pm to 10pm Foley's Irish Pub Reading, Ohio
Chris Lee Acoustic
Friday Aug 27 at Red Rose Jems Pizzeria Cincinnati OH. 6pm-8pm
Saturday Aug 28 at Lucky Turtle Cincinnati OH. 8-10
Tue, Aug 31 Hosting the Open Mic at Red Rose Jems Pizzeria. 5pm-8pm
Thu., Sept. 2 Railyard Bar and Grille Sunman IN. 6pm-9pm
ReDD
Friday 8/27 @ Route 50 - 8pm-12am
Carey & Jes
Sat 8/28 at Cabana on the River (not yet confirmed) 8pm-12am
Sun 8/29 @ Riversedge for the Kevin Loving's Music for Musicians Festival - kicking off the open mic portion at 12:00noon
If you would like to have your musical act featured on our weekly podcast or in Warren County On-Line News contact us @Hall Around Town Radio on Facebook! For additional Band information follow our daily Facebook "Live at Five" program @Hall Around Town Radio