Who's Playing Out Brought To You By Hall Around Town Radio
Image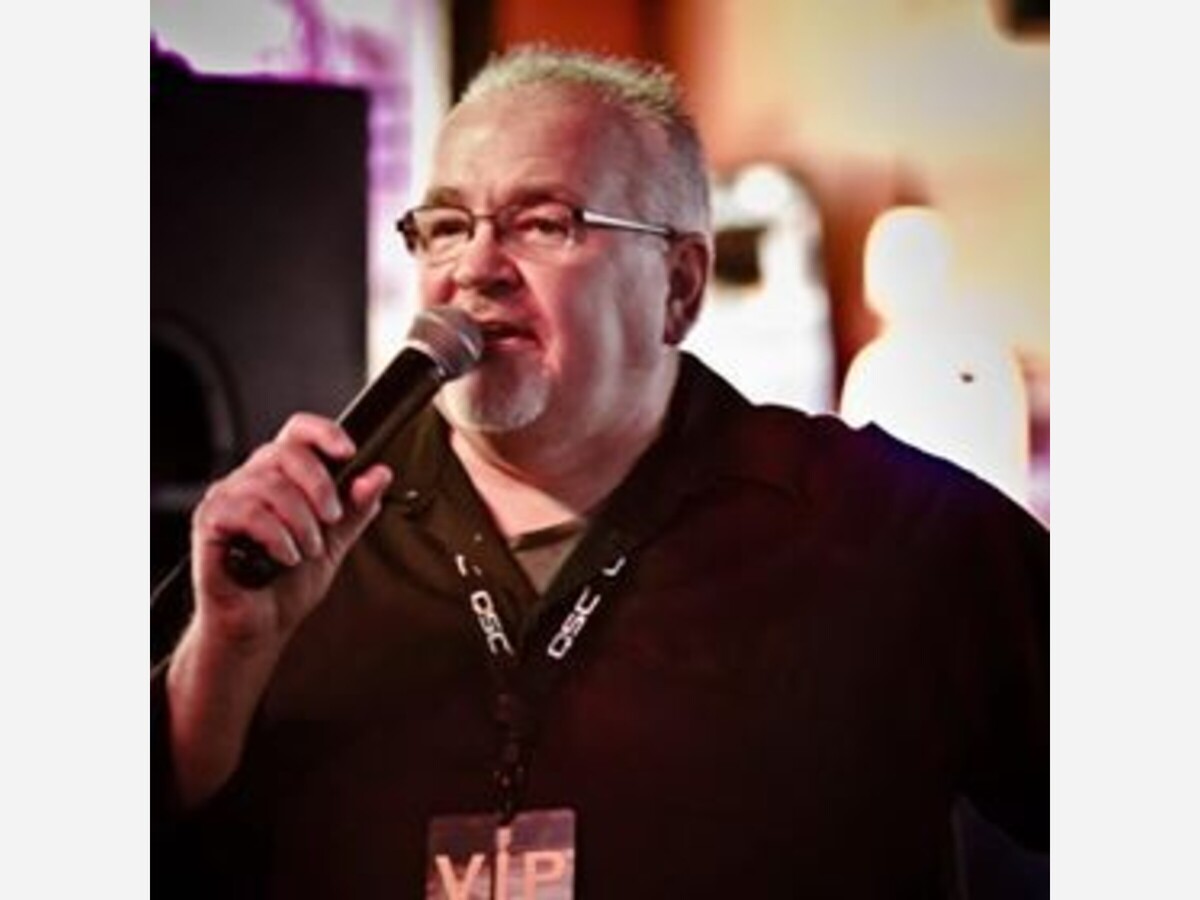 Who's Playing Out for Thursday, September 9, 2021
Brought to you by Scott from "Hall Around Town Radio"
A little live music can turn an ordinary day into a memorable experience. The area's top musicians take center stage at some of the tri-states best restaurants and nightspots, bringing live music to our region nearly every night of the week. Make your first stop here weekly to find out "Who's Playing Out" at one of our live local music venues.
Bands and solos brought to you by our friends at Froggy's in Monroe, Ohio and Hall Around Town Radio (follow us on Facebook)
Froggy's in Monroe
Fri - 9p Backlash
Sat- 9p TBA
Tue patio 6p-
Wed patio 6p- Wednesday inside Karaoke with DJ Songz at 8
Online seating reservations / tickets at www.gotofroggys.com
Mr. Boro's Tavern Springboro.
Thursday – Pandora Project 7 to 10
Friday - Stoney Doperella 8 to 11pm
Saturday – Last Call 8 to 11pm
Sunday – NFL Games
Tuesday – Trivia with Scott at 7pm
The Belle & The Bear (Montgomery)
Thursday Jam featuring the area's best musicians 7:30 pm
Friday – In Real Life 8:00 pm
Saturday – 4Reel 8:30pm
Sunday Strumday
Tuesday – Jamie Combs
Little River Bar and Grill (Oregonia)
Thursday DJ Songz
Friday - Slippery Creek
Saturday Red Hot Riot 7pm
Lebanon Grand Opry House
Saturday – Mandie McQuaid, Tesa Marie and Jessie Lyn with the TNT Band 6pm
The Blue Note Harrison
Saturday – Metallica Tributer – Battery … doors at 5:30 pm
Tickets available at …. CincyTicket.com
Crooked Handle Brewing Co.
Friday– Live Music - 6 to 9pm
Pohlman Lanes & Scott's Bar & Grill (Hamilton Ohio)
Family Entertainment Complex 954 Pyramid Hill Blvd., Hamilton Ohio
Thursday Karaoke with DJ Nick 7 PM to 11 PM
Friday - Jason Wilmot Band 7pm to 11pm
Monday 09.13.2021 After Hours Big Band 7pm -9pm
Wednesday Live music from the Standard Country Time Band 1 to 3 PM
Heathers
Thursday - Until Rust at 6:30pm
Friday – the INturns 7pm
Saturday Time Stamp 7pm
Tuesday Acoustic Music 6:30
Wednesday "Name That Tune" Trivia with Scott 7pm
Soft Rock Café
Karaoke Friday and Saturday 7pm
Scotty Long / DJ Songz
Thurs- Little River Bar and Grill- Karaoke Party
Friday – Legends Bar
Sunday - Legends Bar
Tuesday The Barrel Karaoke 7pm
Wednesday Froggys Karaoke
Scott Hall – Hall Around Town Radio
Tuesday Trivia at Mr. Boros Tavern 7pm
Wednesday "Name That Tune" Trivia at Heathers 7pm
Thursday at the Belle & Bear Open Jam
Bands, Solos and Duos
RED HOT RIOT-
Friday - Harvest Home Fair -5:00-7:00 PM
Saturday -Little River Bar & Grill-Oregonia- 7:00-10:00pm
Tori Faith
Tori Faith acoustic - Fairfield Pub - Tuesday 9/14 8-11pm
Kevin Cooper
Thurs 730-1130pm: B&B Jam
Fri 6-9pm: Eyes Up Here at deSha's
ReDD
Wednesday at The Barrel 9/15 8-11pm
Dat Band
Saturday 9/11- at Grainworks Brewing 4th Anniversary. Matt Waters and the Recipe kick things off on the outdoor stage(4-7:30). Dat Band brings the heat at 8pm.
Logan Powers
Saturday 9/11 - Logan powers at billies burgers and beer from 7-10pm
Michelle Robinson Band:
Fri Saint Saviour festival 8-12
Sat. Club Trio 8-12
Amy Newhart
Thurs- 1572 Roadhouse BBQ 6:30-9:30
Sun-Behm's Landing 1-4
Audio Graffiti
Saturday 9/11 8:30-12:30 @ Alexandrias in Findlay, Oh
Kevin Mccoy Band
Friday Sept 10. 8:30-12:30 Bishop's Quarter
Sunday Sept 12 3-6pm Rebel Mettle Brewery
Wesley Green
Friday, Sept 10th Bourbon Road Band Friendship Flea Market Friendship, In 7-11pm
Open Mic every Tuesday at Heroes w/Wesley Green 6:30-10pm
Don't Tell Steve
Thursday 7-10 Beers and Gears Saturday Mutts Brewery 8-12
David Thornton
Thurs, 9/9 - Valley Vineyards (Morrow) 6-10
Fri, 9/10 - Lucky Star Brewery (Miamisburg) 8-11
Sat, 9/11 - Firehouse Grill (Blue Ash) 6-10
Sun, 9/12 - Grainworks Brewing Company Anniversary (West Chester) 1-4
Heath Bowing
Thursday 9/9 Legends 7-11p Hamilton, OH
Friday 9/10 AJ's Tavern 6-9p Franklin, OH
Saturday 9/11 Hitching Post 1-5p Darrtown, OH
Saturday 9/11 Jacki's 7-10p Cleves, OH
Wednesday 9/15 Fairfield Pub 8-11p Fairfield, OH
Matthew Allen
Fri. 9/10 Fratelli's Italian restaurant in Springfield 7-9pm
Sun. 9/12 Dalton Union winery & Brewery in Marysville 2-5pm
Joe Lipinski
Saturday playing bass with the Southern Ohio Boys at Troy PorchFest at 6PM.
Jordan Wood
Friday 9/10 Southgate House - full band w/The Barnyard Stompers 9pm Newport, KY
Saturday 9/11 Private Party
Sunday 9/12 Trillions Sports Bar & Grill 6-10pm Sharonville, OH
Monday 9/13 Misery & Jens Open Jam 8pm - ? Hamilton, OH
Shifted Fate
Northern KY Music festival Devou Park Bandshell Covington, Ky All day music event 3:30-4:30
Chris Lee Acoustic
*Fri., Sept 10-Red Rose Jems Pizzeria Cincinnati OH. 6pm-8pm
*Sat., Sept. 11-Henke Winery Cincinnati OH. 7pm-10pm
*Sun., Sept. 12-Treasure Aisles Flea Market Monroe OH. 11:30am-2:30pm
*Tue., Sept. 13 Froggy's Monroe OH. 6pm-9pm
Bryan Scott
Thursday Sep 9th bargos Centerville 6 to 10
Friday Sep 10th gano tavern cinci 8 to 11
Saturday Sep 11th fort Thomas Fort Thomas ky
Wed Sep 15 belle and bear
Until Rust
Thursday 9/9 Heather's Springboro, OH 6:30-9:30
Tuesday 9/14 Submarine House Centerville, OH 7-10
Route 88 Unplugged
Friday 10 Sept Pour House Centerville, OH 9-1
Saturday 11 Sept Moeller Brew Barn Troy PorchFest Troy, OH 1-2
Velvet Crush unplugged
Saturday 9/11 Downtown wayensville, oh Art fest 1-4
Saturday 9/11 Springboro eagles 7-10
Velvet Crush
Friday 9/10 1572 roadhouse Bbq Waynesville, oh 7-10
Alex Poteet
Friday Sept 9 Riverside Athletic Club Hamilton OH 7PM
Sunday Sept 12 The Belle and The Bear Cincinnati, OH 4PM
Billy Brown
Friday Sept 9 at 8:30pm - Upper Deck in Cincinnati OH
Saturday Sept 10 at 9pm - Billy Bob's Redneck Party Bar in Rock Island IL (Kevin McCoy will also be performing with me at this bar)
Sunday Sept 12 at 6pm - Walt's Hitching Post in Ft Wright KY (Dan Varner and Nick Netherton will also be performing with me)
Dejavu
Sunday – St. Clements Festival 3:30 to 7:30 Ross Park / St. Bernard
Cody Doench
Wednesday – Host Open Mic Night at the Stable in Eaton 7 to 10
If you would like to have your musical act featured on our weekly podcast or in Warren County On-Line News contact us @Hall Around Town Radio on Facebook! For additional Band information follow our daily Facebook "Live at Five" program @Hall Around Town Radio