Who's Playing Out Brought To You By Hall Around Town Radio
Image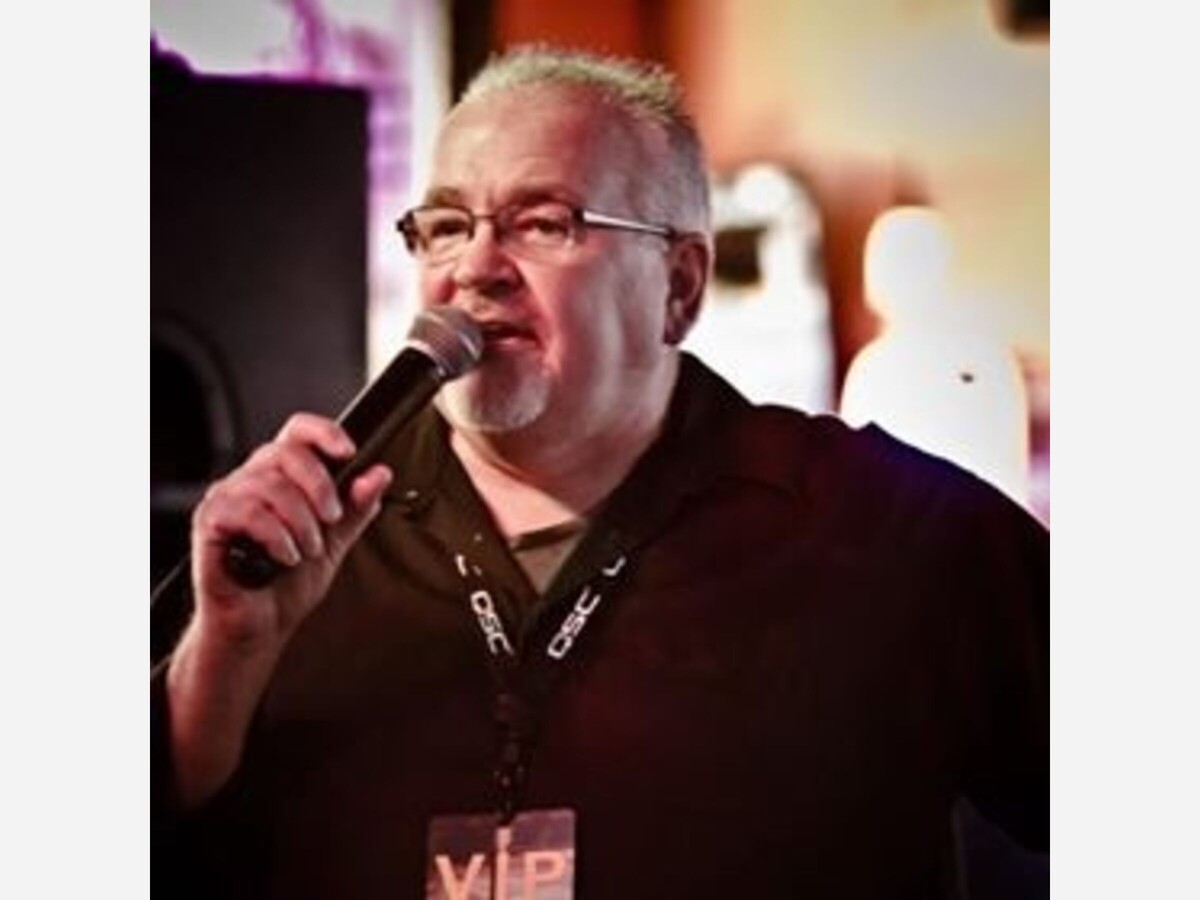 Brought to you by Scott Hall from "Hall Around Town Radio"
A little live music can turn an ordinary day into a memorable experience. The area's top musicians take center stage at some of the tri-states best restaurants and nightspots, bringing live music to our region nearly every night of the week. Make your first stop here weekly to find out "Who's Playing Out" at one of our live local music venues.
Bands and solos brought to you by our friends at Froggy's in Monroe, Ohio and Hall Around Town Radio (follow us on Facebook)
Froggy's in Monroe – Sponsor of our Thursday LIVE show on Facebook Now open at 11am daily.
Friday - 4-7 Aprina Johnson happy hour acoustic
Friday - 9-1 Rockstar
Saturday- 9-1 Dat Band
Tuesday- 7:30 What's that tune Bingo
Wednesday - 8p Karaoke with Dj Songz
Online seating reservations / tickets at www.gotofroggys.com
---
Mr. Boro's Tavern Springboro
Friday – Spungewurthy 8 to 11pm
Saturday – Jay Clark Band 8 to 11pm
Sunday – NFL Playoff Games
Tuesday – Trivia with Scott at 7pm
Wednesday – Queen of Hearts Drawing
---
The Belle & The Bear (Montgomery)
Friday – Linus Tate 8:30 pm
Saturday – KC and Friends 8:30pm
Sunday – Football
Monday Game Night 6pm
Tuesday – Jamie Combs 7pm
---
Lebanon Grand Opry House
Saturday –Classic Country Dinner Show with Jessie Lyn , Marty Dunn and Mandie McQuaid 6pm
---
Sorg Opera House
No Music Shows this Weekend Tickets at Cincyticket.com
---
Soft Rock Café
Karaoke –  Friday 8pm - Saturday 8:30 pm
---
Crooked Handle Brewing Co.
Friday– Zane Gerlach 6pm
Little River Bar and Grill (Oregonia)
Thursday – Karaoke with DJ Songz 7pm
Friday – Jimmy D Rogers 7pm
Saturday – Linus Tate 7pm
---
The Blue Note Harrison
Saturday – Opening at 3pm – Free Italian Buffet – Bengals Game followed by DV8 on the main stage
Tickets available at …. CincyTicket.com
---
Pohlman Lanes & Scott's Bar & Grill (Hamilton Ohio)
---
Family Entertainment Complex 954 Pyramid Hill Blvd., Hamilton Ohio
Friday Nate Jenkins 7pm to 11pm
Saturday - The Black Violets 7pm to 11pm
Monday - After Hours Big Band 7pm to 9pm
Wednesday - Standard Country Time Band - 1pm to 3pm
---
Hidden Gem Music Club
Thursday – The Martha's 6pm
Friday – The Hearts On Fire Band 7pm
Saturday – Terry Metcalf Project Blues Band 8pm
Sunday – Kelli Campbell - Jazz 7pm
Wednesday – Open Mic Night
---
BAABS Bar and Bistro
Friday – Amy Newhart 8pm
---
Lori's Roadhouse
Thursday – Heather Roush Acoustic Trio 6pm
Friday – Red Idle Rejects 5:30pm
Friday – Three Lane 9pm
Saturday – Alexis Gomez at 5:30
Saturday – 90 Proof Twang 9pm
---
Scotty Long / DJ Songz
Tonight - Little River B&G 7-11pm
Saturday - The Barrel 7:30pm- close
Sunday - Legends B&G of Hamilton 9pm-close.
Tuesday - The Barrel 7pm-11pm
Wednesday- Froggys 8-12am
---
Miami Valley Gaming
Friday- Varner Netherton Revival - 9pm Center Bar
Saturday – Leroy ellingtons Sacred Hearts – 9pm Center Bar
---
Scott Hall – Hall Around Town Radio
Tuesday Trivia at Mr. Boros Tavern 7pm
Bands, Solos and Duos
---
Truk
Saturday, Jan 15 Oscar's in Vandalia - 8-11 full band
---
Six String Hustle
Fri 1/14 7-10 Putters Liberty Township, Ohio
Tues 1/18 6-10 Jimmy B's Cincinnati, Ohio
Wed 1/19 6:30 - 9:30 Gano Tavern West Chester, Ohio
---
Until Rust
Tuesday 1/11/22 The Submarine House Centerville, Oh 7-10
Friday 1/14/22 Kingspoint Pub Kettering, Oh 8-12
Saturday 1/15/22 The Hangar West Chester, Oh 7-11
---
Shane deMoss
Wednesday 1/19/22 Courtyard Lounge Englewood Oh 9-12
---
Shawn Bell
Saturday - January 14th Reading Eagles Reading Ohio 8 to 12
---
Jay Clark Band
Saturday - Mr Boros 8-11
---
Ithika
Saturday 1/15 at King's Point Pub 9pm-1am
---
Velvet Crush
Saturday 10/15 The Corner Club, Dayton Oh 7:30-11:30
---
Linus Tate
Friday January 14 The Belle and The Bear Cincinnati, OH 8PM
Saturday January 15 Little River Bar & Grill Oregonia, OH 7PM
Sunday January 16 Northern Row Brewery OTR Cincinnati, OH 1PM
---
DV8
Saturday – Tailgate Zone at the Banks 1 to 4pm
Saturday – Blue Note Harrison – 8pm
---
Thom Stephenson
Friday at Wiedemann Brewing 7:30 with (ZaaZoo)
Saturday at Fret Board 8pm with (Gee You Band Smells Terrific)
---
Blue September
Sunday – Hanks Local 4pm
---
The Weekend Effect
Saturday - Wings Vandalia 9:30pm-1:30am
---
White Knuckle Weekend
Sat 1/15 Dublin Pub 8-11
---
Spungewurthy
Friday 1/14 Mr Boros Tavern 8 to 11
---
Liars For Hire
Friday - Little York Tavern 8p
Saturday - Katz Lounge 9p.
---
Jersey Joe
Friday 14th 8:30 TROLLY STOP
---
The Fast Forward Band
Friday 1/14/22 7 to 11pm- The Monkey Bar and Grill
---
Chris Lee Acoustic
Thursday, Jan. 13 at Railyard Bar & Grille Sunman IN. 6pm-9pm
Friday, Jan. 14 - Instrumental music at Red Rose Jems Pizzeria Cincinnati OH. 6pm-8pm
Saturday, Jan. 15 at Foley's Irish Pub Reading OH. 8pm-Midnight
---
Mike and Tiff of (Short of Stable)
Sunday 1/16 5-9 Open mic at Good Time Charlie's
Heath Bowling
Friday 1/13 - AJ's Franklin Tavern 6-9p Franklin, OH
Saturday 1/14 - Hitching Post 8-12p Darrtown, OH
Tuesday 1/18 Submarine House W/ Benny Bodine 7-10p Centerville, OH
Wednesday 1/19 Open Mic (AJ's) 8-11p Franklin, OH
---
Don't Tell Steve
Saturday - Latitudes 8-12
---
Michelle Robinson
Friday - Fretboard 8-11
Saturday - Club Trio 9-1
---
David Thornton
Fri, 1/14 Lucky Star Brewery (Miamisburg) 8:00-11
Sat, 1/15 The Common Beer Company (Mason) 7:30-10:30
---
Latter
Saturday - Greenville Moose 8pm
---
Dat Band
Saturday - debut at Froggy's Monroe. 9pm
---
Kevin Cooper
Thurs 730-1130pm: Jam Session at The Belle & The Bear every Thursday!
Fri 10pm-2am: The Hanky Panks at Mt. Lookout Tavern (first show there since March 2020!)
Sat 830pm-1230am: KC & Friends at The Belle and The Bear!
*lineup is Kathy Laverde, Danny Laverde, Jamie Combs, Kevin Cooper, with guests Chelsea Calloway and Karim
---
Johnny Fink
Friday - Johnny Fink and the Intrusion at Mansion Hill tavern
Saturday - Johnny Fink solo cd release show at Southgate House Revival -8pm
Sunday - Johnny Fink and Ben Walz duo @ Music for Mayfield Fundraiser @Mikes Music in Covington - 430pm
---
ReDD
Friday - 1/14 - 8-11pm at Lounge 24
Saturday- 1/15 7:30-10:30pm at Misery & Jens
---
Carey Hunley (solo):
Friday with the Amy Sailor Band: 1/14 9-1am at Club Trio
---
RED HOT RIOT-
Saturday - Gano Tavern-Saturday, 8:00 pm
---
Tori Faith
Saturday 1/15 Tori Faith Band at Fairfield Pub 9pm-1am
---
Seiter Haus
Saturday, Jan 15th at Closing Time Bar & Grill in Brooksville 8PM
Sunday, Jan 16th at Zazou Covinton at 4PM
---
Jordan Wood
Friday - Indoor bike night Queen City Harley Davidson 5pm,
Monday open Jam Misery&jen 8pm
If you would like to have your musical act featured on our weekly podcast or in Warren County Post the contact us @Hall Around Town Radio on Facebook! For additional Band information follow our daily Facebook "Live at Five" program @Hall Around Town Radio