Waynesville: Renown Artist P Buckley Moss to Visit Canada Goose Gallery
Image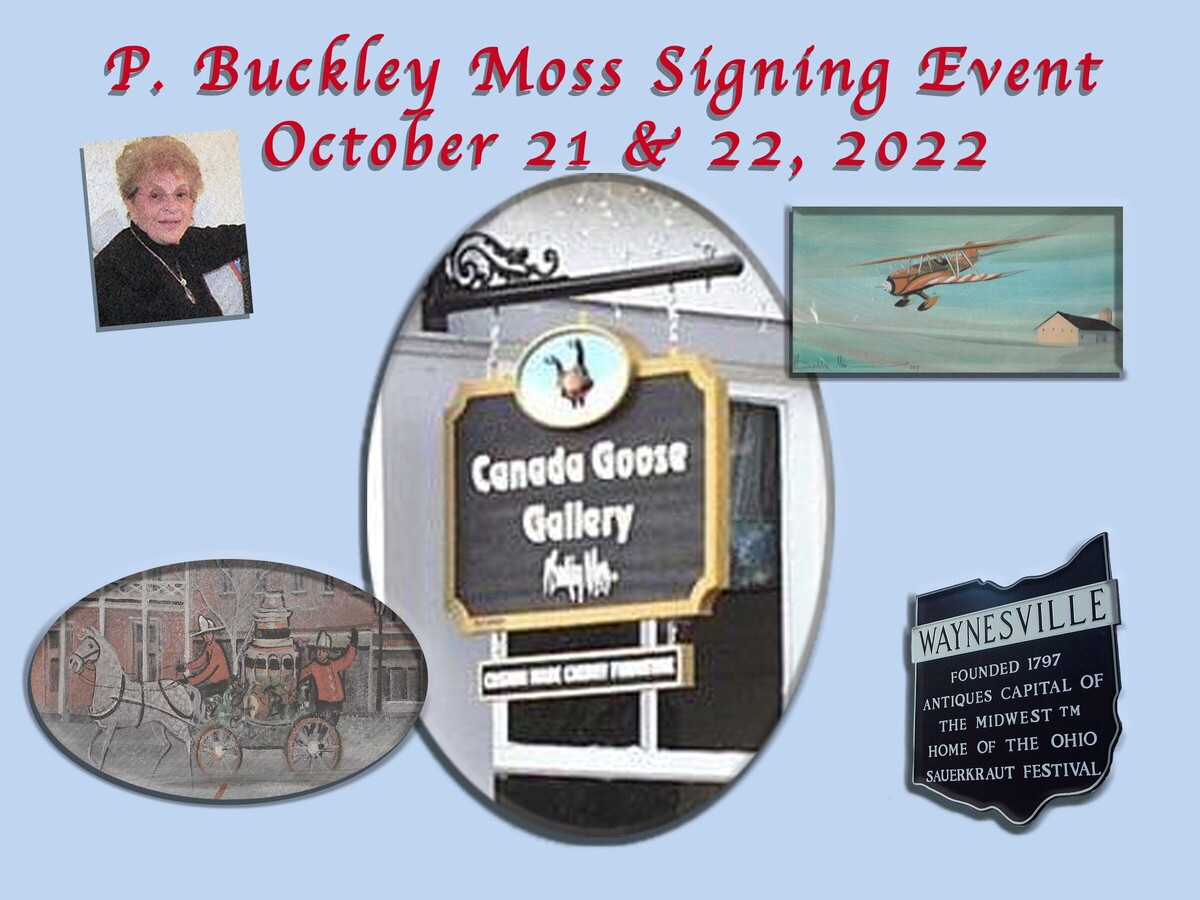 WAYNESVILLE, OH -- P. Buckley Moss will be meeting with fans and collectors and signing her art on the artwork itself or on the glass of framed pieces. Moss will be at the gallery from 10 am to 5 pm.
Canada Goose Gallery specializes in the artistic inspiration of Americas most colorful and trailblazing artist, Pat Moss. Known as P Buckley Moss because women artists were not always taken seriously, Pat's work is a combination of boho trendy to country-side warmth. 
Pat began painting her surroundings to inspire her children to slow down and truly embrace the world around them. She captured a vision of America's beloved Quaker communities that thrive all through the United States with painted moments of love, warmth, and traditions from a simpler time that can infuse our homes with family and children, reminding us to power-down for a moment and enjoy each other.
To learn more visit https://canadagoosegallery.com
Canada Goose Gallery
97 S Main Street
Waynesville, OH 45068
United States