Waynesville Man's Therapy Dog Visits Bring Happiness to Many
Image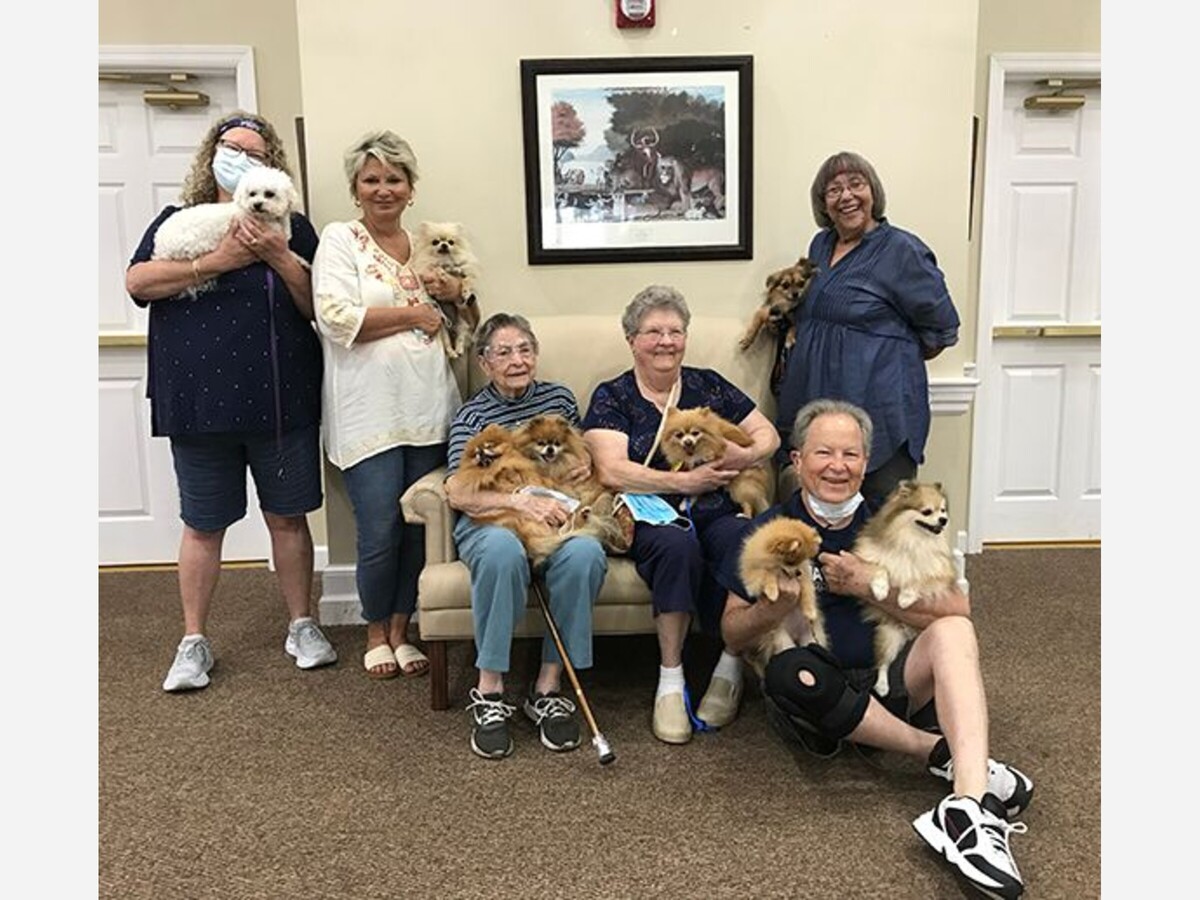 WAYNESVILLE, OH -- As people grew into their senior years, their life journey can often become a lonely one. Children grow up and move away or become too busy with careers and family of their own to be able to stop and visit; friends have come and gone... or one's life-partner has passed explained Jim Prickett.
"Sometimes this is all they have to look forward to," Prickett added as he was entering Quaker Heights Care Community in Waynesville with Annie, Piper, Sunny, Frodo, Chloe, Lily, Macy and Rachel — Therapeutic Visitation Dogs.
Prickett, a "young" senior himself, has accepted the calling of visiting those who have lost their ability of independent living and are now living their remaining days in assisted living care and/or nursing care. But, he doesn't do it alone. He takes volunteers to help him with his six Pomeranians: Annie, Piper, Sunny, Frodo, Chloe and Lily. And, Macy and Rachel bring their own humans Julie (Macy) and Cheril (Rachel) to make the visit.
"Almost everyone wants a visit, unless they are really sick," Prickett explained as he handed Carol Kelley Frodo.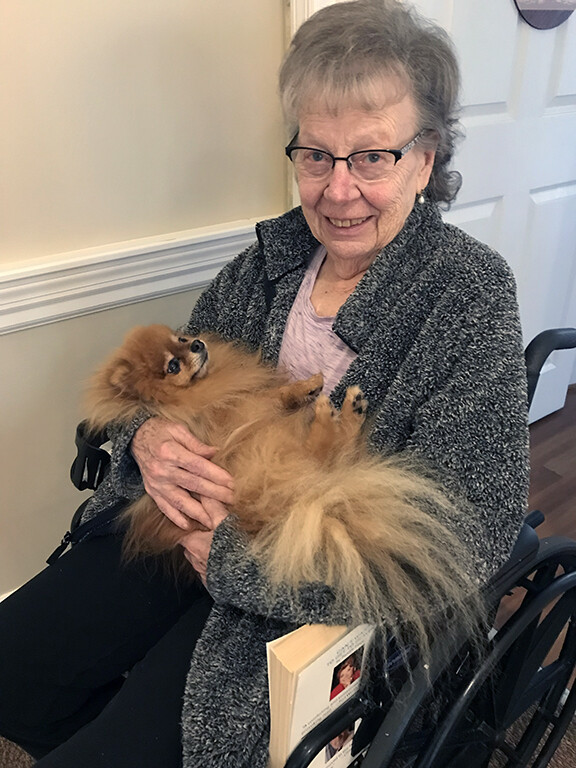 Kelley not only loved getting to hold and pet the fluffy puppy, she enjoyed having conversation with Jim. She shared about how she moved to the area with her husband who had worked at Wright Patt and how she used to have pets to care for.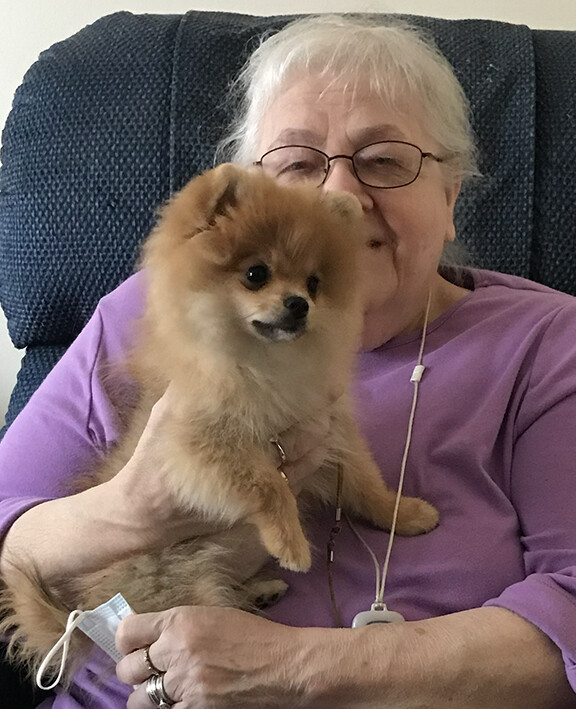 Next stop was with Charlotte Martini who held 12 week old Annie.
"I normally don't like to get my picture taken but okay," she smiled as she held onto Annie explaining she needed to smile for the picture.
"Sometimes we are the only outsider visitors they may see for weeks," Prickett said as he left her room to go visit another resident.
Prickett, who is a very active and social person, has been raising and training Pomeranians for years. He explained that he got involved with therapeutic dog visits after his second battle with cancer.
"2006 was a wicked winter... and depressing. I had Piper in dog training… that's how it all began… but it's not about me.. it's about more important things," Prickett said as he changed the subject to the importance of people and helping others.
Over the years people from his church, Waynesville Community Church, have helped... which also includes his 91-year-old mother Margaret who has helped him.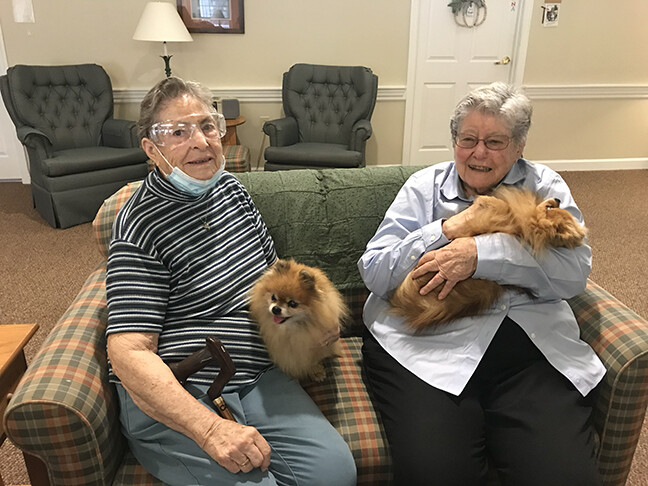 Prickett, his helpers, and his Pomeranians visit other places too. "Ohio Living Cape May in Wilmington and Bellbrook Health and Rehab are two other senior places we visit," Prickett said adding that they also visit women shelters and libraries.
"At a half-way house, we had kids reading to the dogs," Prickett noted, adding that kids seem to find reading to a dog less intimidating than reading out loud to an adult.
Listening to Prickett share the stories of how his puppies have brought smiles and happiness to others, seems to be the therapy that helps keep Prickett filled with the positive energy needed to be the light that shines in some of the world's darker places.
To learn more about how to get your dog AKC Therapy Certified visit the American Kennel Club website by click here.