Waynesville's Village Family Restaurant is a Great Place for Great Food
Image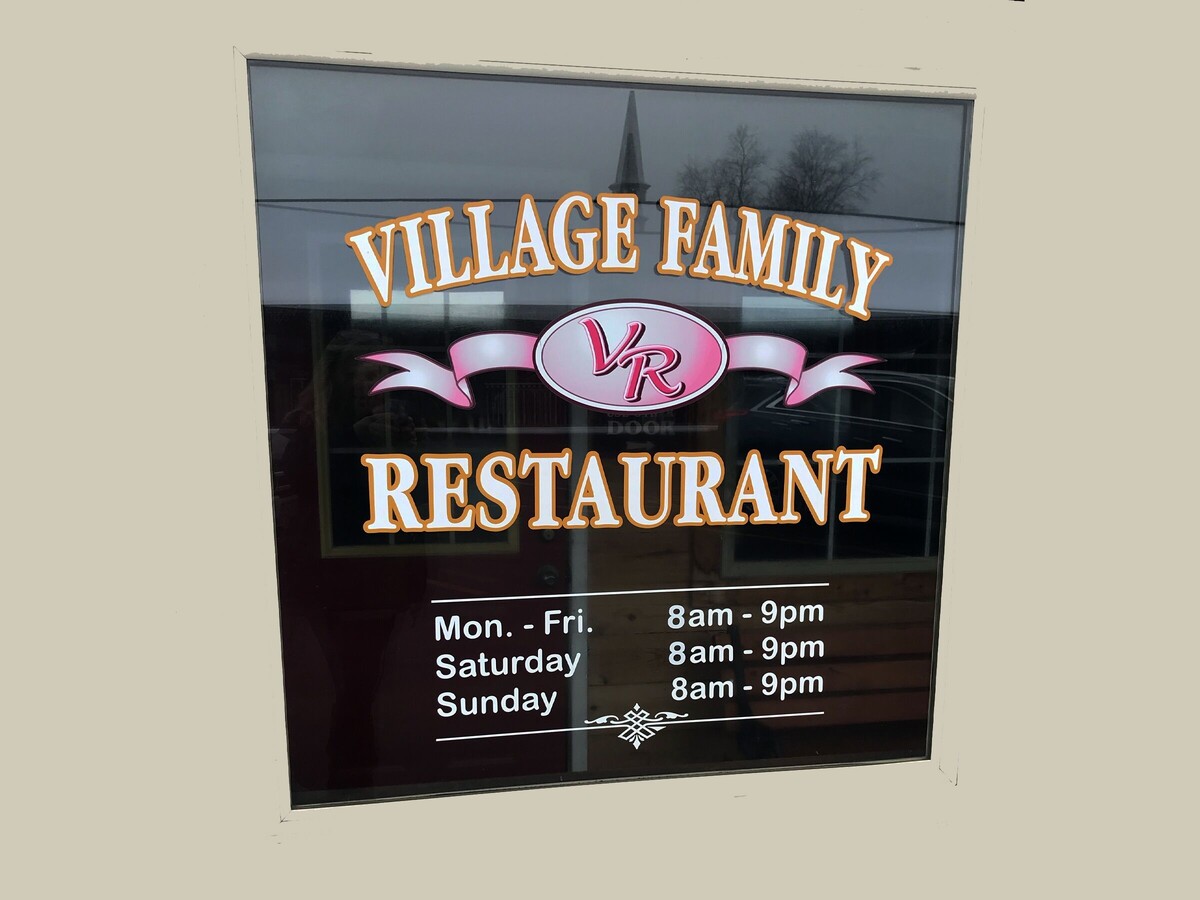 WAYNESVILLE, OH -- If homestyle cooking the way "mom" used to make it, is something your palate is craving.... Waynesville's Village Family Restaurant might become your new home for dinner... or lunch... or even breakfast. 
The breakfast menu has everything from eggs to omelets to pancakes to french toast and biscuits and gravy. Everything is freshly made and cooked to the way you like it. If you like crispy fried bacon, you can get crispy and if you like chewy, you can get chewy. Your coffee cup never goes empty and every time I've been there, the servers are there greeting you with a smile.
Its a great place to start the morning. Great food and great service.
If you don't have time for breakfast, they have a large lunch menu. VR (Village Restaurant as their sign says) has a large selection of salads such as Cobb, Crispy Asian, Julienne and Spinach just to name a few, along with a selection of salad dressings like Momma Lamm's Poppy Seed.
Then, they have over a dozen different subs and sandwiches: Tuna Salad Sub, an Italian Stallion, the Combo, the Pepperoni and the Farmers Sub... and for sandwiches; there is the Texas Jack Burger, the Kickin' Bison Burger, the Uncle John Bacon Burger  and several more.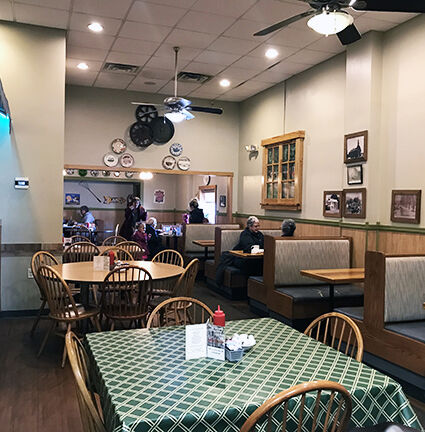 Quaint and clean with great food and great service... makes you feel like your home visiting your mom and eating in her kitchen.
If a sandwich isn't what your palate is craving there is a wide selection of pizzas, homade soups, and a list of appetizers that can make a wonderful meal all by themselves: Spicy Breaded Buffalo Wings, Ugly Fries, Garlic Bread, Potato Skins, Chili Stuffed Potato with Cheddar Cheese, Chicken Strips, Kraut Balls and a German Potato Sundae just to name a few.
But wait, that's not all...
Along with a their Peanut Butter Pie, Chocolate Cream, Coconut Cream, Banana Cream, Lemon Meringue, Cherry and Tollhouse Pies, the Village Family Restaurant has Fresh Baked Apple Dumplings, cookies and ice cream.
But, wait there's even more. VR offers a home cooked lunch and dinner special each day!
Monday Lunch: Turkey Hot Shot 
Monday Dinner: Fried Catfish or Country Fried Steak 
Tuesday Lunch: Meatloaf 
Tuesday Dinner: Liver & Onions
Wednesday Lunch: Polish Sausage & Kraut 
Wednesday Dinner: Meatloaf or All You Can Eat Pollock 
Thursday Lunch: Pot Roast 
Thursday Dinner: BBQ Pork Ribs 
Friday Lunch: Clam Chowder and Fish Sandwich 
Friday Dinner: Fried Clam Basket or All You Can Eat Polish and Sausage
Saturday: Chicken and Dumplings 
Sunday: Meatloaf
Along with this amazing menu, VR also has a gluten free menu that offers things such as gluten free Beef or Chicken Hot-Shot and Beans and Corn Bread along with gluten free pizza!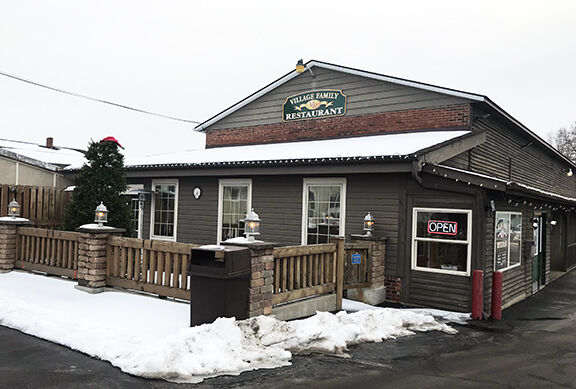 VR also serves beer and wine and has an outdoor patio for when the weather permits. Open 7 days a week, this family owned restaurant is one of Waynesville's Downtown treasures!
To learn more and see their menu visit VR's website at .... https://villagefamilyrestaurant.com/wp/