Renown Artist P Buckely Moss Coming to Waynesville
Image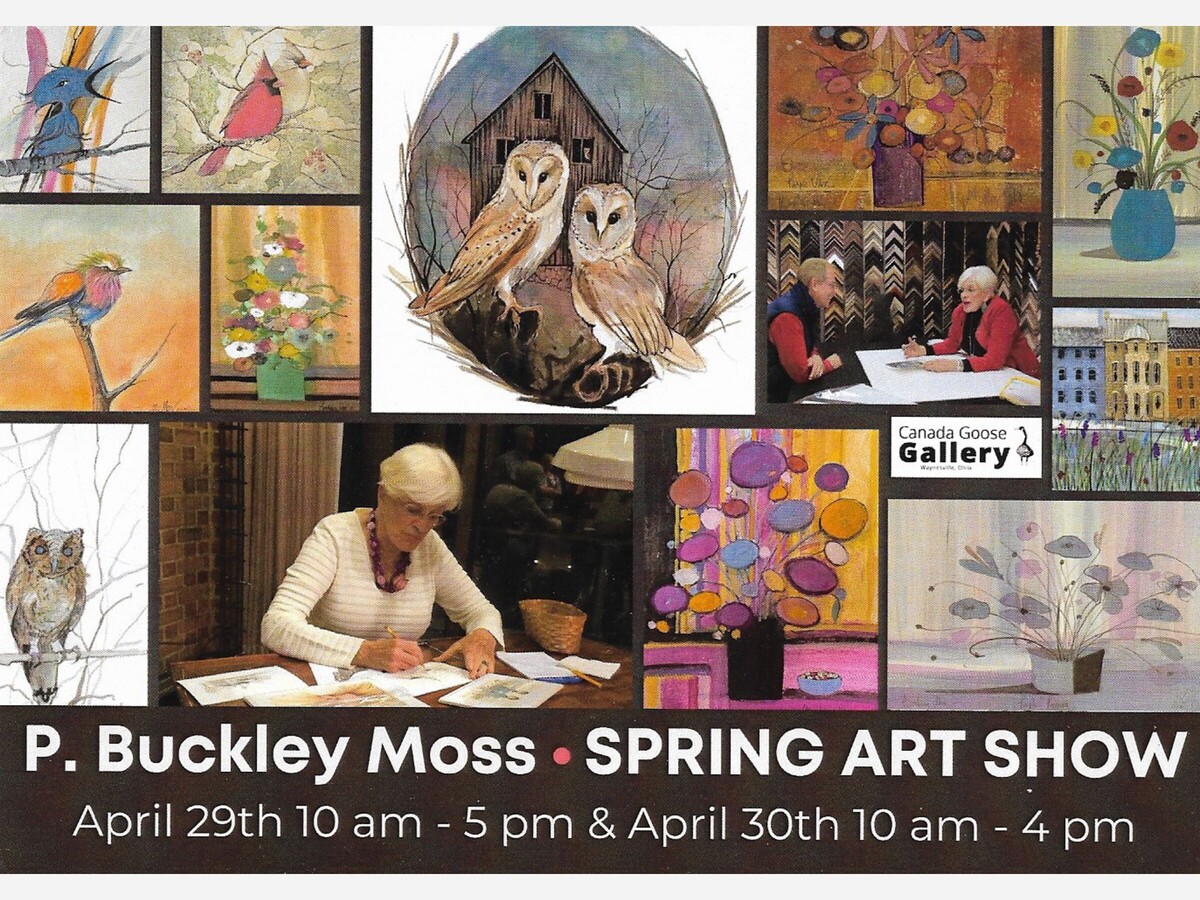 WAYNESVILLE, OH -- Canada Goose Gallery in Waynesville, which holds the world's largest inventory of renown artist P. Buckley Moss art work, is participating in Pals for Life Quilt Wall Hanging Raffle.
Pals for Life is a Breast Cancer support group out of Dayton that raises money to help provide wigs, sleeves,  prostheses, counseling, mammograms and other needs not provided by insurance, said the gallery's owner Laura DeRamus.
DeRamus explained that Moss, whose art fills her gallery,  is a breast cancer survivor. And, she and Moss continue to raise money and awareness for breast cancer.
Moss donates art and hand painted quilts to benefit organizations that offer support to breast cancer patients. To learn more about the quilt raffle click on the picture below.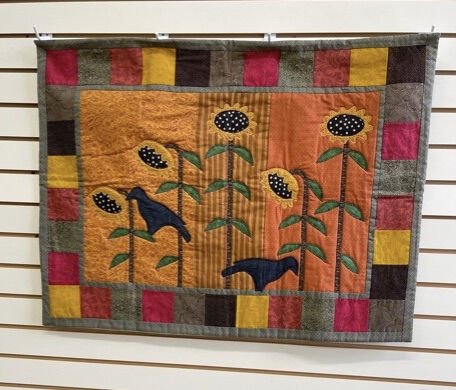 For more information about Pals For Life Breast Cancer Support Group click here.
---
---
Born as Patricia Buckley (called Pat) on Staten Island in New York City on May 20, 1933, the now 88-year-old spends her time painting and being a strong advocate for special education groups. Overcoming her own challenges with dyslexia and being labeled "Not Proficient in Anything," Moss has become a role model for students with learning challenges.  When possible, she likes to share her message with special education classes throughout the United States. 
In the story Moss shares, she explains how it was because of a teacher who took the time to see her artistic gift, that her mother was convinced to enroll her into Washington Irving High School for the Fine Arts in Manhattan. From there, Pat went on to receive a scholarship to study art at Cooper Union College.
(Pat became P Buckely Moss after marrying Jack Moss soon after her graduation from college in 1955 and with whom she had six children.)
Referred to in 1988 as "The People's Artist," by the late Charles Kuralt, an award winning journalist, a CBS News anchor and co-host on CBS Morning show, Moss has gone onto have her artwork displayed throughout many art galleries in the country, with Canada Goose Gallery in Waynesville, Ohio being one of them.
Moss will be coming to Waynesville on Friday, April 29th from 10 am to 5 pm and again Saturday, April 30th from 10 am to 4 pm for her Spring Art Show where she will premier her new painting titled, "Blooming at the Black Barn."
"Pat has always enjoyed visiting the Black Barn in Lebanon when she is here," said DeRamus.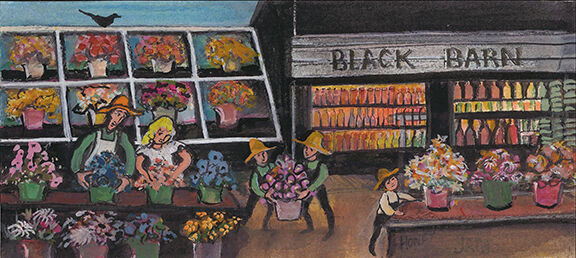 Retail Price: $100
Image Size: 16-1/4 x 7-1/4 Inches
Edition Size: 300 prints plus 25 Artist Proofs
For more information click here to visit Canada Goose Gallery.