LUNAR ECLIPSE VIEWING TONIGHT!
Image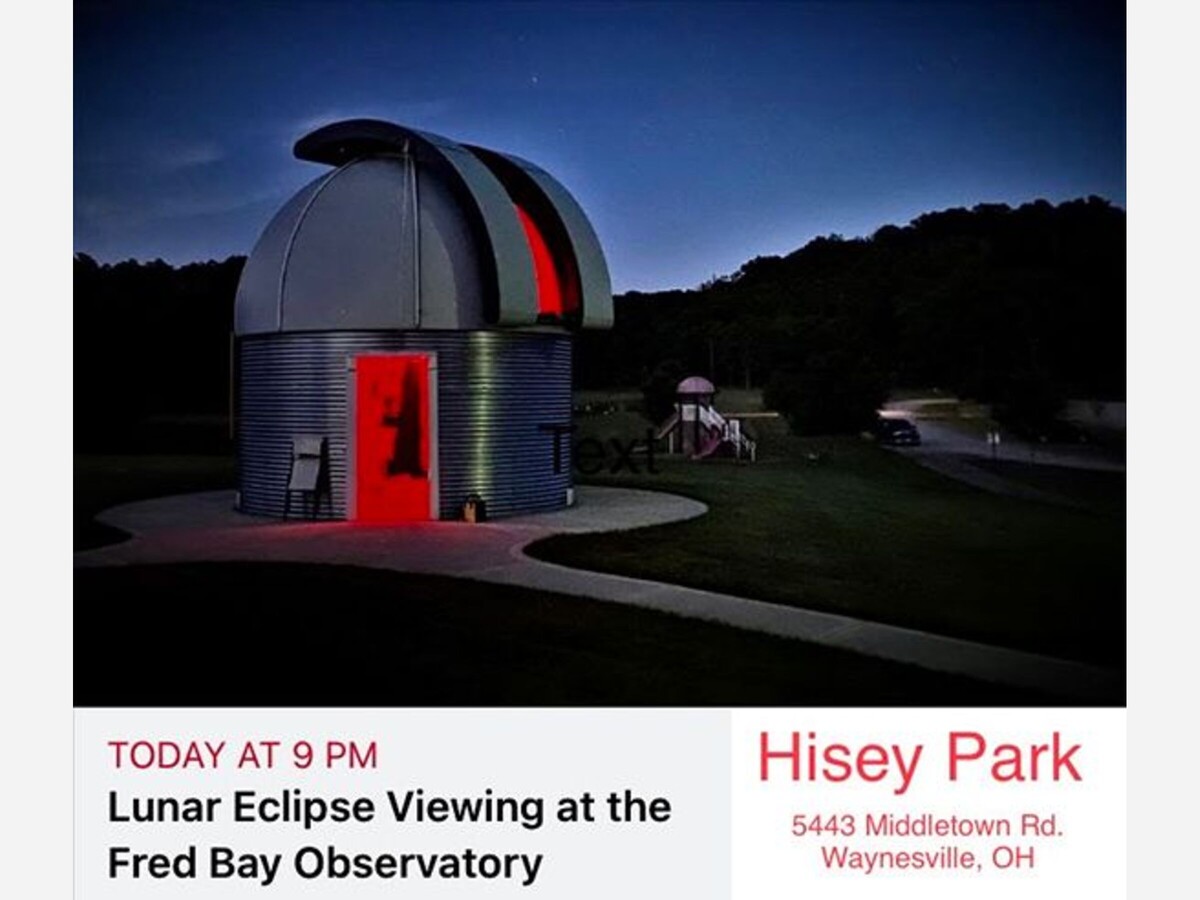 Join us TONIGHT at the Fred Bay Observatory at Hisey Park as the Warren County Astronomical Society hosts a free public event of the lunar eclipse!
The first lunar eclipse observable across North America in more than three years will occur beginning about 9:30 p.m. on Sunday May 15 and continue into the early morning hours of Monday, May 16.
Warren County Astronomical Society will operate its main telescope; other members are invited to bring their telescopes and share views of the moon as it's partially obscured by the Earth's shadow, then fully darkened shortly after midnight and later again partially obscured.
Be sure to dress appropriately and bring chairs and blankets.
A restroom is available in the Hisey Park farmhouse.
If rain, winds or clouds occur, we will not open the observatory for the public. Watch for updated information on their Facebook page.
You can discover more about the lunar eclipse here and here.
Contact Chris Celek with questions.

More News from Waynesville