Kalen Browne Valley Real Estate's Student of the Week
Image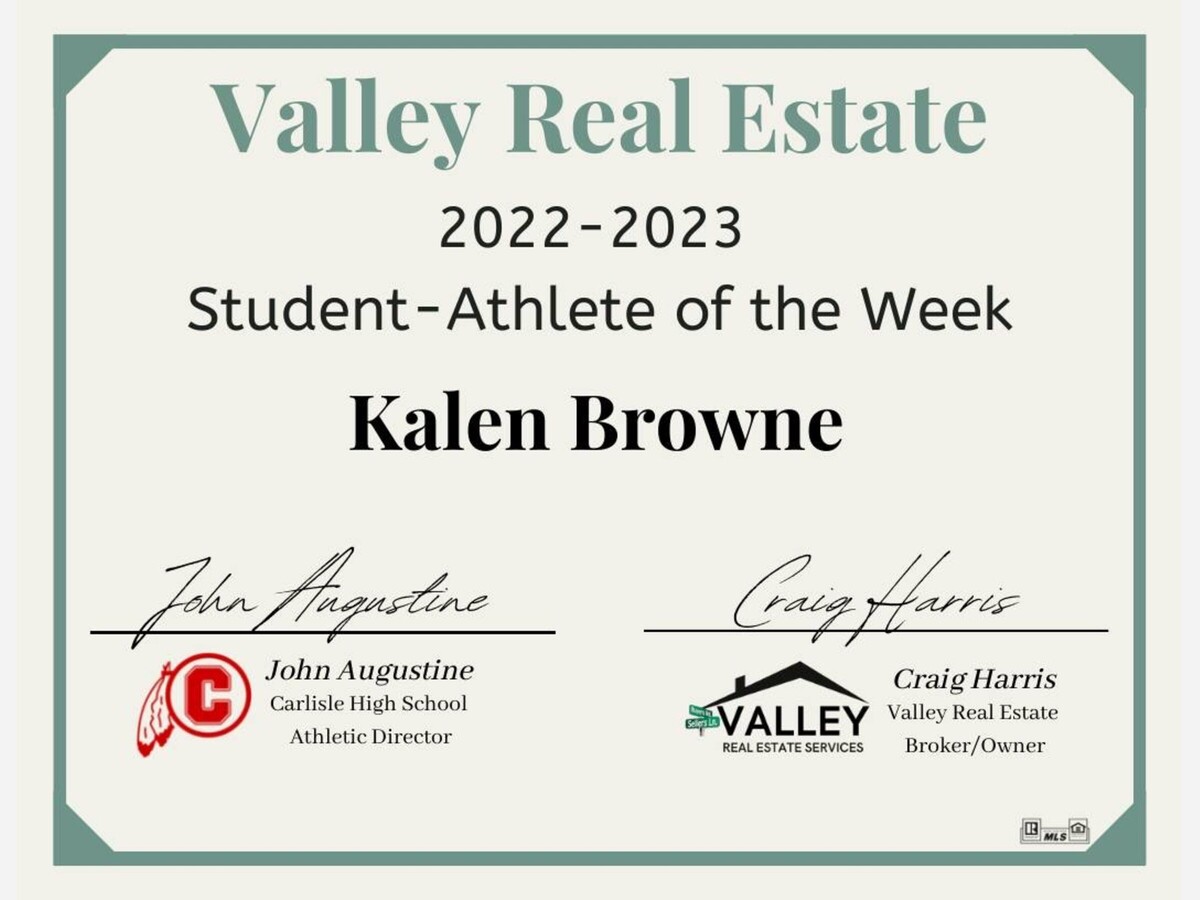 CARLISLE, OH -- Junior Kalen Browne was named Valley Real Estate's Carlisle Student Athlete of the Week. 
This is Browne's first year running cross country. In the three meets the team has competed in this season, Browne has set a new personal record at every meet. 
"Kalen puts in 100% effort in cross country, and is always working to improve his time. He continues to work hard and run faster every week," said Coach Easton. 
Along with being on the cross country team, Browne is on student council and involved in the drama club.
"Good luck and keep up the good work," said Craig Harris, Broker/Owner of Valley Real Estate Services.
More News from Carlisle