Image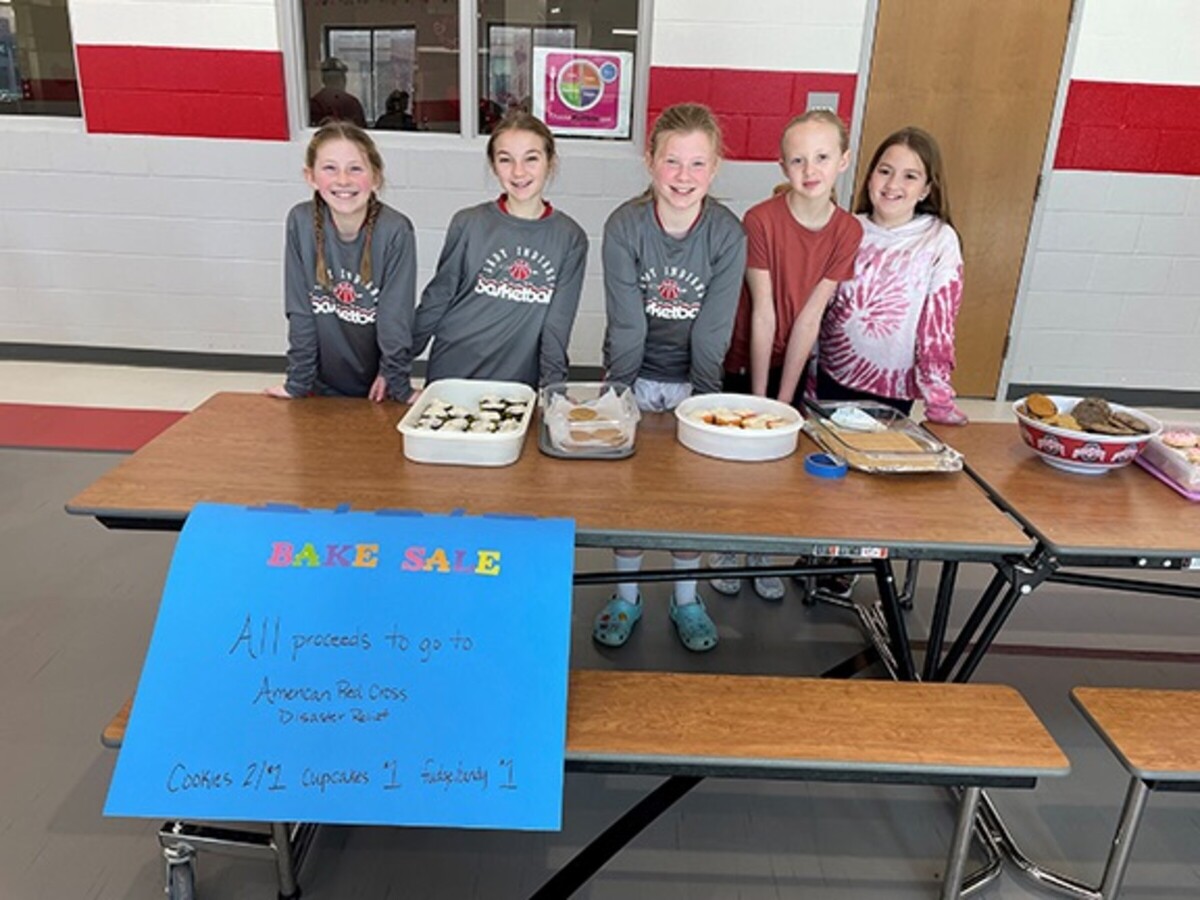 CARLISLE, OH -- Part of the morning routine for Carlisle 5th grade students involves watching CNN10 News. By watching the news, they have learned about the Haiti disasters, Ukraine war, refugees and other problems around the world. 
After becoming educated on many of the world's problems, Alexis Baker really wanted to do something to help. She asked her friends Laney, Luci, Rylynn and Sadie, if they would be interested in helping, too. 
The girls said yes, and together they decided on a bake sale, with all proceeds benefiting Red Cross Disaster Relief. 
Even though each of the girls are involved in sports and several extracurricular activities, which can make scheduling hard, they were determined to follow through with helping others. The girls decided to sell baked goods during the Metro Girls Basketball Games since the games draw in large crowds. Not only did they think they would have a good turnout, several of the girls play basketball and would be there already anyway.
On Sunday 2/12, each girl made and brought baked goods. They sold their bake goods during the games and made a profit of $160. The profit was donated to Red Cross Disaster Relief in honor of their future bakery idea, Dream Big Dreams Bakery, something this group of girls regularly talk about opening someday.